The 7 Most Beautiful Cities in Italy for Teaching English Abroad
Italy is one of the most popular destinations for teaching English in Europe - and it's not hard to see why! With so many amazing cities to choose from you will be spoiled for choice in this Mediterranean paradise.
Listen to this blog post:
Tips for Teaching English in Italy
Because of strict EU laws and regulations, it can often be difficult for non-EU citizens to secure a visa and work legally in Italy. However, if you are dreaming of living and working in Italy, don't worry! Check out our detailed guide on how to legally teaching English in Italy for people outside of the European Union.
Here are the 7 most beautiful cities in Italy for teaching English abroad.
Teaching English in Bologna
The capital of Italy's Emilia-Romagna region, Bologna is a premier destination with a lot of exciting attractions. Not only is Bologna stunningly beautiful, it's also home to the oldest university in Europe. Moreover, Bologna is famous for its very own leaning tower - it's not just in Pisa! Try your way through Bologna's local cuisine at the many trattorie and mingle with the locals to learn Italian.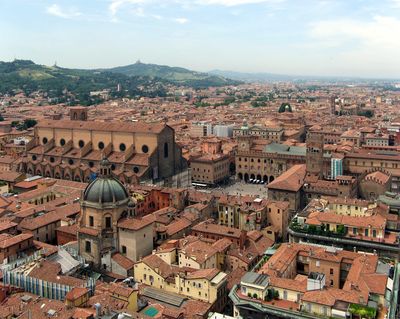 Teaching English in Florence
One of the most visited cities in Italy, Florence has inspired countless artists and writers due to its unique architecture and romantic vibe. The city is most famous for its Duomo and Palazzo Vecchio, two true Italian gems. While the cityscape of Florence is utterly beautiful to look at from the outside, don't forget to step into its many historic buildings to see works from masters such as Michelangelo, Leonardo da Vinci, Raphael, Titian, Caravaggio, and more.
Get started by taking an in-class TEFL certification course in Florence and learn more about living and teaching in Italy in our country guide.
Also read: Top 10 Cities in Europe with the Highest Demand for English Language Teachers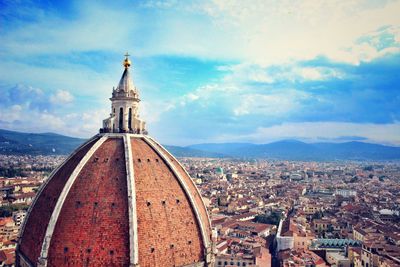 Teaching English in Milan
Located in the northern Lombardy region of Italy, Milan is considered an international hub for fashion and design. Besides that, Milan also houses the Italian stock exchange, making it an important business and financial hub in the country and the whole of Europe. The city is also known for its many high-end shops and restaurants and the extravagant lifestyle of many of its citizens. The Duomo di Milano is the city's most important landmark and a perfect example of gothic architecture. Art fans should also visit the Santa Maria delle Grazie convent, which houses the world-famous mural "The Last Supper" by Leonardo da Vinci.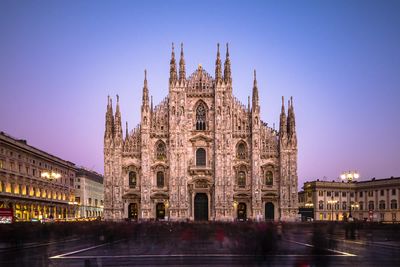 Teaching English in Naples
While Naples often has a rather chaotic reputation, it's a city that surely shouldn't be missed when in Italy. The city's world-famous cuisine is worth a visit alone with its pizza, pasta and seafood dishes of extraordinary quality. Napoli is also considered one of Italy's most important art and archaeological locations and offers top-notch museums to locals and visitors alike. Plus, you're never far from the beach!
Also read: The How-To Guide For Americans To Teach English in Europe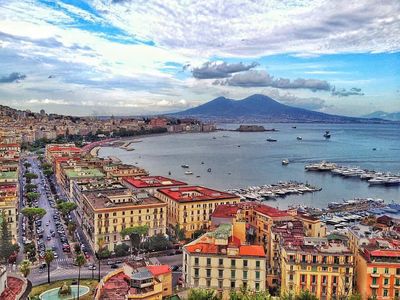 Teaching English in Rome
The capital and largest city in the country is among the most visited cities in the entire world. With a history of more than 2,500 years, there's undoubtedly a lot to see and do in Rome. Whether you are interested in the archaeological sites and art museums or want to check out as many churches and ruins as possible, Rome has got you covered. Don't forget to stop by the Vatican during your visit to see world-famous sites such as St. Peter's Square and Basilica and the Vatican Museums. It's true: All roads lead to Rome!
Get started by taking an in-class TEFL certification course in Rome and learn more about living and teaching in Italy in our country guide.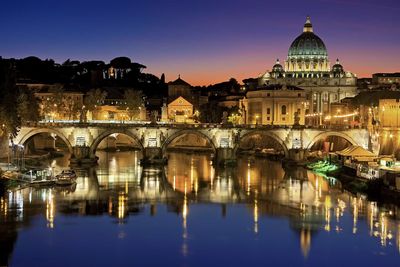 Teaching English in Venice
Surely, there is no question why Venice is considered one of the most beautiful cities in Italy, or even the world. Just take a look at the unique city outline built entirely on canals! Stroll around Venice and you won't have any traffic but all you hear is the sound of water from underneath its buildings. Adding to that, you've got unique architecture, beautiful churches, and the eye-catching St. Mark's Square.
Also read: How much can I earn teaching English in Italy?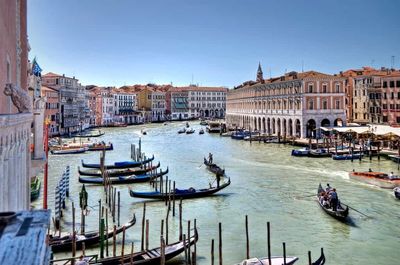 Teaching English in Verona
True Shakespeare fans will not want to miss a chance to visit the city where William Shakespeare set Romeo and Juliet. Besides its importance in world-class literature, Verona also boasts fascinating medieval castles, piazzas, and historic churches, along with ancient Roman ruins that are incredibly well preserved. Verona is ideal for romantics and those looking for history.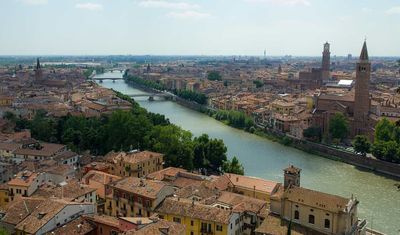 Are you Ready to Live and Teach English In Italy?
Apply now & get certified to teach english abroad!
Speak with an ITTT advisor today to put together your personal plan for teaching English abroad.
Send us an email or call us toll-free at 1-800-490-0531 to speak with an ITTT advisor today.
Related Articles: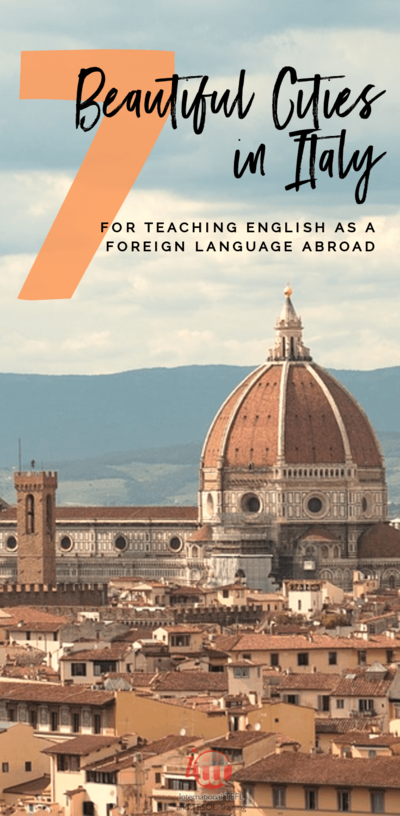 Check out what our course grads say in our many video testimonials!
---
---