The Top 8 Cities in France For Teaching English Abroad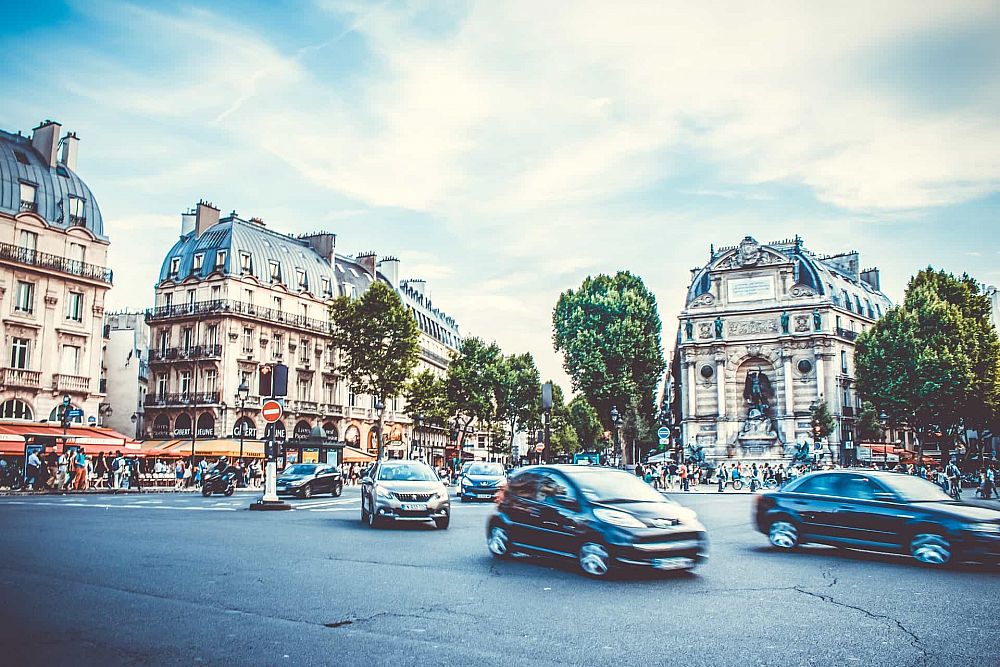 France is one of the most popular destinations for teaching English in Europe. While a lot of people settle in Paris to enjoy the Parisian lifestyle, there are a lot of other exciting cities in all parts of the country. Here are the top 8 places to teach English in France.
Listen to this blog post:
Tips for Teaching English in France
Due to local laws and regulations, it can often be difficult for non-EU citizens to secure a visa and work legally in France. However, if you are dreaming of living and working in France, don't despair. We have a thorough guide to legally teaching English for people outside of the EU. Be sure to check it out here for all the details on how to move to France and teach English.
Bordeaux
A wine lover's paradise, Bordeaux is a port city on the Garonne in Southwestern France. Often referred to as the wine capital of the world, Bordeaux indeed produces some of the best wines in the world and is even home to the world's greatest wine museum. The city is also famous for producing some of the best food in the country, that goes great with wine! When in Bordeaux, be sure to try oysters from the Bay of Arcachon, milk-fed Pauillac lamb and cèpes de Bordeaux, some of the best mushrooms in France.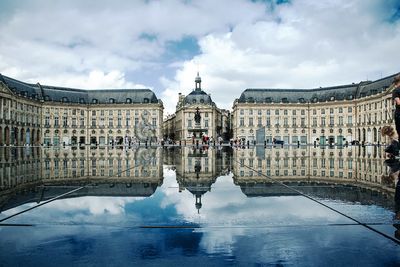 Grenoble
One of the most picturesque cities in the country, Grenoble is located in the Auvergne-Rhône-Alpes region of southeastern France. It sits at the foot of snow-covered mountains between the Drac and Isère rivers creating an incredibly beautiful scenery. Outdoor lovers will appreciate the combination of city pleasures and breathtaking nature found in Grenoble. Head out of the city center and every road leads to a different regional park in all directions. The center itself boasts a historic quarter filled with cafes, shops, and many world-class galleries.
Also read: Top 10 Cities in Europe with the Highest Demand for English Language Teachers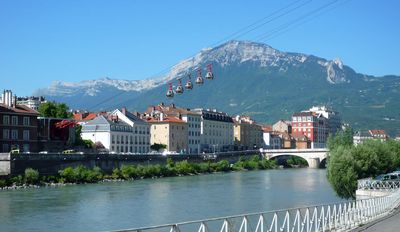 Lyon
If you are looking for centuries-old history, Lyon definitely will make you stand in awe. The capital of the Auvergne-Rhône-Alpes region sits at the junction of the Rhône and Saône rivers and boasts 2,000 years of history dating back to Roman times. Be sure to visit the famous Roman Amphithéâtre des Trois Gaules and explore the medieval and Renaissance architecture in Vieux (Old) Lyon. Local cuisine is also very popular and the city has a variety of Michelin star restaurants and bouchons, small bistros serving outstanding local Lyonnaise cuisine.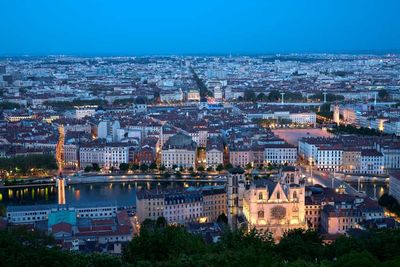 Marseille
A beautiful port city in southern France, Marseille has a long history as a crossroads of trade and immigration for thousands of years. Founded by the Greeks in 600 BC, you can still get a glimpse of Marseille's historic value at the Vieux-Port (Old Port), where fishermen sell their daily catch along the picturesque quay. Marseille's mix of cultures even earned it the title of European Capital of Culture in 2013.
Also read: The How-To Guide For Americans To Teach English in Europe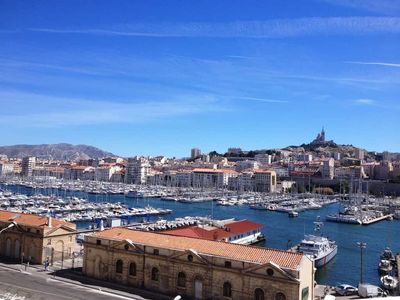 Nice
One of the most glamorous cities on the French Riviera and the whole of France, Nice boasts turquoise waters and lots of sunshine. Besides that, artist Henri Matisse transformed Nice into an art hub with thousands of artists flocking to the city each year. If you are interested in French art, be sure to stop by Musée Matisse and Musée Marc Chagall to get a glimpse of some of the most important masterpieces of French art. Nice is a city for pleasure: great food, the arts, glitz, and glamour all unite here.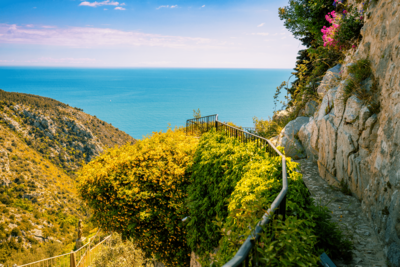 Paris
The French capital surely doesn't miss from this list as it is the most popular location for TEFL qualified teachers coming to France. A global center for art, fashion, gastronomy, and culture for centuries, Paris is one of the most visited cities in the whole world. Tree-lined boulevards, the River Seine and the unique architecture of its buildings make it a true gem. Its most famous landmarks are the Eiffel Tower and Notre-Dame Cathedral built in Gothic style in the 12th century. If you are looking to explore the cafe culture and designer boutiques of Paris, head over to the Rue du Faubourg Saint-Honoré.
Get started by taking an in-class TEFL certification course in Paris and learn more about living and teaching in France in our country guide.
Also read: How much can I earn teaching English in France?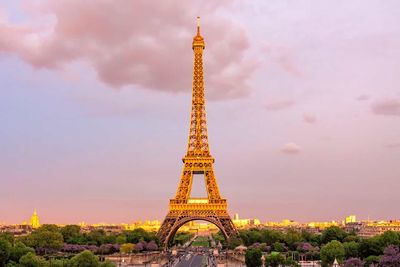 Rennes
Rennes is the capital city of Brittany located in northwest France and is very different compared to all the other cities on this list. Its medieval half-timbered houses make Rennes truly unique. Walk around the old town and you'll see its most important landmark, Grand Rennes Cathedral. Besides its unique northern architecture, Rennes is also a city of the arts. The Musée des Beaux-arts showcases works by Botticelli, Rubens, and Picasso. In a recent study by French newspaper The Local, the Breton capital has even reached the top of the list of the best cities in France for foreigners to live in, ahead of cities like Lyon, Nice, and even Paris.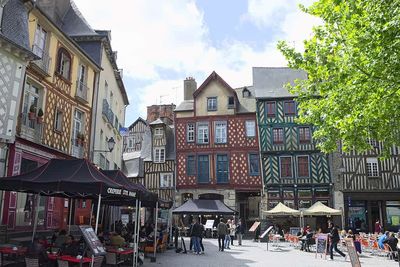 Strasbourg
Another city with a truly unique history is Strasbourg. Over the centuries, the region of Alsace around Strasbourg has constantly been part of either Germany or France. Therefore, visitors can appreciate a unique mix of German and French influences that are apparent in the city's culture, cuisine, and architecture. The city's main landmark is the Gothic Cathédrale Notre-Dame with a large astronomical clock. Reach the top of the cathedral and you get amazing views of the Rhine River and the entire city.
Also read: What is the TAPIF Program for teaching English in France?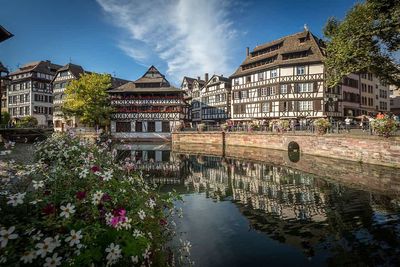 Are you Ready to Live and Teach English In France?
Apply now & get certified to teach english abroad!
Speak with an ITTT advisor today to put together your personal plan for teaching English abroad.
Send us an email or call us toll-free at 1-800-490-0531 to speak with an ITTT advisor today.
Related Articles: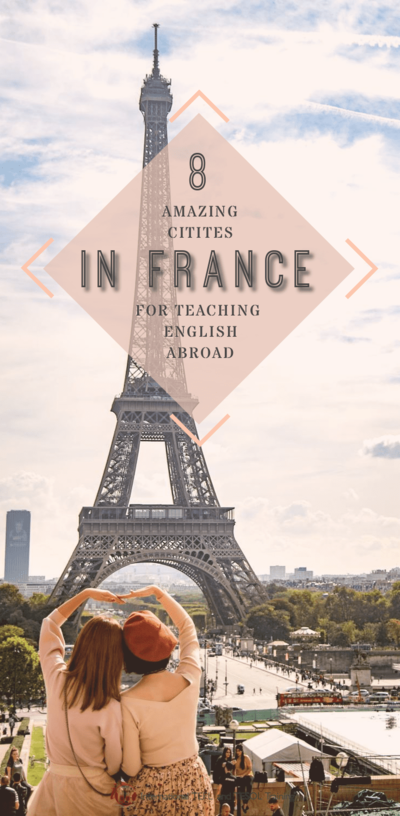 Check out what our course grads say in our many video testimonials!
---
---