How to Legally Teach English in France With a Student Visa
Europe is one of the most popular regions for teaching English as a foreign language for many teachers. However, it can often be difficult for non-EU citizens to secure a visa and work legally in Europe. If you are dreaming of living and working in France, don't despair. An attractive option for teachers from outside of the EU zone is to apply for a student visa. A student visa allows you to work a certain number of hours per week. Even though the legal working hours are limited, many teachers also take on private tutoring to supplement their income. If you are interested in teaching in France, read on to find out how to legally teach English in France with a student visa.
Application Process for a Student Visa in France
First, you need to choose a study course that is recognized by the French government, usually a French language course, and apply for it. Next, you will have to register with the government program Campus France. Before applying, make sure that your passport is valid for at least six months after you would need to enter France.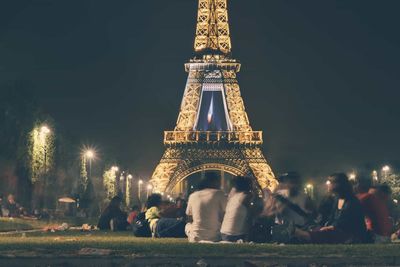 Once you have filled out your application, a fee of $70 is required to be accepted. After you receive an acceptance letter from the program, you have to visit the nearest French consulate or embassy and lodge your application in person. The requirements are subject to change, but usually include the following:
Completed application form
Valid passport
Additional passport photo
Photocopy of passport ID page
Documentation regarding your study course in France
Proof of available finances (bank statement showing funds of $1,000 for every month of your stay, or notarized document from parent or similar declaring they will guarantee the funds)
An 'attestation' from Campus France
Completed French immigration form
Airline reservations showing date of departure
50 EUR processing fee
Be sure to visit the French embassy or consulate website for the current documentation requirements before submitting your application.
Accommodation in France
Campus France also offers assistance in finding suitable accommodation for your stay in France. It is best to organize your housing as early as possible before arriving in the country. Depending on which program you decide to go for, you can choose from a number of different housing options, such as student residences, university dormitories, or lodging directly at your institute. Refer to the Campus France accommodation section for more information.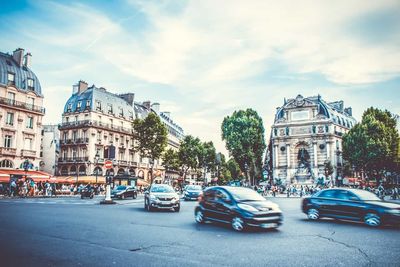 Available Programs
Most teachers interested in teaching in France through a student visa, apply for a French language course. At the time of writing this article, there are over 260 different French language programs available at Campus France in cities all across the country. Besides language courses, you can also apply for Bachelor's, Master's and Doctorate programs through Campus France.
Why Learn French?
There are more than 270 million French speakers around the world. French is also an official language in nearly 30 countries worldwide. Besides making your life in France a whole lot easier, learning French can open a number of new professional and cultural opportunities for you.
Most Beautiful Places in France
Living in France will also allow you to explore the many different regions of the country. According to Business Insider, Paris is the third most visited city in the world with more than 16 million international visitors each year. Paris is often considered 'the city of romance' due to its architecture, cuisine and art facilities. When in Paris, be sure to visit the Eiffel Tower, the Sacre Coeur and Notre Dame Cathedrals, the Louvre Museum and nearby Versailles Palace.
We also have a training center in Paris, where you can take a 4-week in-class TEFL course with observed teaching practice. Once you have your TEFL certificate in hand, you can then go ahead and apply for a French course through Campus France.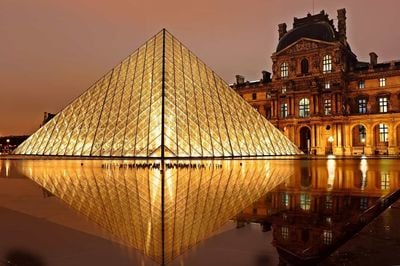 The south of France, which includes famous destinations such as Nice, Cannes and St.Tropez, is one of the country's most popular vacation regions. Visitors and locals alike head down to the beautiful Mediterranean coast of France to escape the hustle and bustle of the city.
Alsace Province, in the eastern part of the country has a unique history as it has often gone back and forth from being either part of France or part of Germany. People in Strasbourg, and much of the wider region, are mostly bilingual in French and German. You can also enjoy the distinct French/German hybrid cuisine during your stay in this fascinating corner of Europe.
Besides its Mediterranean coast in the south, France also has an Atlantic coast along the west of the country. Biarritz, located in the southwest near the Spanish border, is a popular resort destination which is famous for its beaches, casinos and great surfing. Normandy and Brittany in the far north of France attract visitors due to their distinct culture and architecture which features unique stone buildings and the world-famous Mont Saint-Michel, an island commune with a large monastery of Gothic architecture.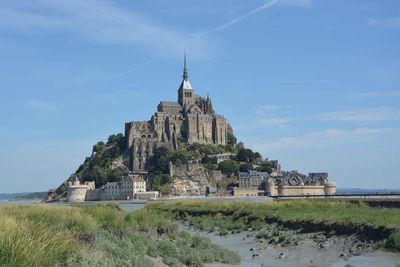 TAPIF Program for Teaching English in France
Alternatively, you can become a teacher through the Teaching Assistant Program in France which is a government initiative that places applicants into French state schools to work as teaching assistants. This program is also open for non-EU citizens. For more information, check out our TAPIF page.
Also read: The Best Government Programs For Teaching English Abroad
Listen to this blog post
Are you Ready to Live and Teach English Abroad?
Apply now & get certified to teach english abroad!
Speak with an ITTT advisor today to put together your personal plan for teaching English abroad.
Send us an email or call us toll free at 1-800-490-0531 to speak with an ITTT advisor today.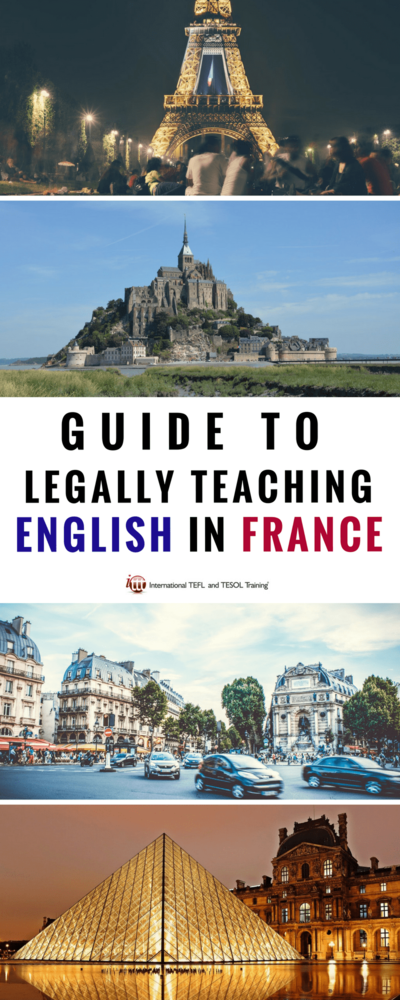 ---
---