The How-To Guide for Americans to Teach English in Europe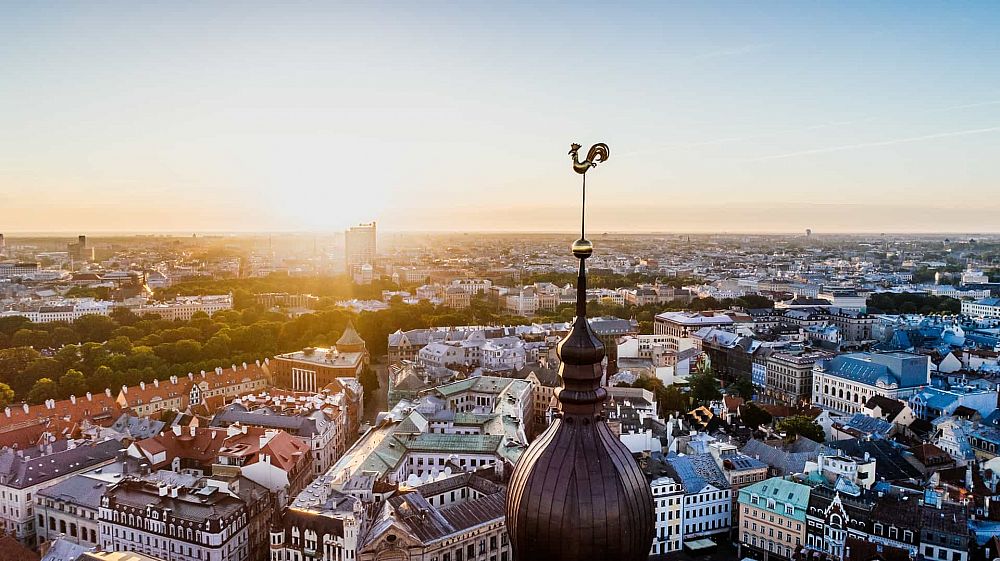 Every year, thousands of Americans embark on their adventure of teaching English abroad. Many of them dream of living in Europe but are deterred by the seemingly unfavorable visa regulations and they head to Asia or Latin America instead. While it is true that a lot of employers in European countries prefer to hire teachers with an EU passport to avoid having to organize a work visa for those from other countries, there are other ways to legally work in Europe as an American English teacher. Here is our how-to guide for Americans to teach English in Europe.
The first step for your adventure abroad, no matter which nationality you hold, is to get a TEFL certificate. The simple fact is, TEFL certified teachers have a much higher chance of landing a great position and earning a higher salary compared to teachers without a TEFL or TESOL qualification. Some countries even have formal regulations in place that require teachers to possess a TEFL qualification in order to secure a work visa.
ITTT has several in-class training centers across Europe, where you can join our 4-week TEFL in-class course and become TEFL certified directly in Europe. After graduating, our local staff can then help you find a teaching position locally.
Choose the Right Location
Many schools across Europe specifically look for American teachers with a TEFL qualification to fill vacant positions, especially in places like Rome, Madrid, Berlin, Moscow, and Prague. While it is true that some schools in Europe prefer British English, there are a lot of schools that either do not have a set preference or are actually looking for teachers with an American accent.
In General, Western Europe has a strong preference for British English and excessive bureaucracy also makes it much harder for US citizens to secure a work visa. However, countries like Spain, Germany and Italy still have a strong job market for non-EU teachers. Eastern Europe is probably the best place to start as a non-EU citizen in Europe. The region has a strong demand for TEFL qualified teachers, plus the cost of living is generally lower compared to Western Europe. Popular countries for English teachers in Eastern Europe include the Czech Republic, Poland, Slovakia, Hungary, and Russia. Another country that is well worth considering is Turkey as it's not a member of the EU and does not have any bias toward teachers from EU countries.
Also read: Where to Earn the Highest Salaries Teaching English Abroad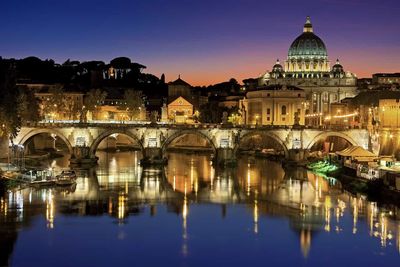 Teaching Programs for Americans in Europe
Several countries also have established government-funded programs that place qualified teachers from non-EU countries into private and public schools. This includes the following programs:
For a complete list of the best government-funded teaching programs and to see if you qualify, read here.
Get the Timing Right
It is worth noting that the majority of teachers in Europe are hired through face-to-face interviews in the country. Therefore, you will need to be on the ground in the country of your choice at the perfect time of the year. The main hiring season for most language schools in Europe is between September and October. Besides that, January is also a great time for job hunting in a lot of countries. If you are looking for a job outside of these peak hiring seasons, you can head to Russia or Turkey, where schools tend to hire year-round.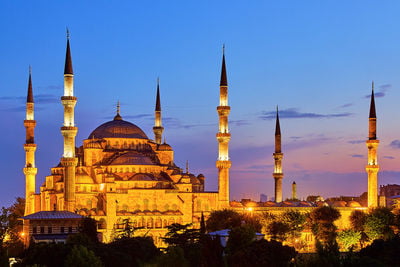 Teaching Legally with the Right Visa
While it is true that a lot of Americans head to Europe and work on nothing more than a tourist visa, this is not legal and can lead to deportation and fines. Countries like Turkey, Russia and Poland require teachers to apply for a work visa from within their home country, while places like Germany and the Czech Republic process work permits locally once you are hired. Another popular and legal option is to enroll in a language study program in your chosen country so you can apply for a student visa. A student visa allows you to work up to a certain number of hours per week. This is especially popular in Spain, Italy and France.
Read more about this here:
Be Flexible and Patient
Flexibility and patience will also go a long way when finding a teaching job in Europe. A lot of teachers start out in Eastern European countries due to easier visa regulations and then move on to other countries after they've gained teaching experience, local know-how, and the right connections. If you are planning on heading to Europe to teach English as a foreign language, you should start your TEFL course at least 6 months to a year in advance of your intended departure.
ITTT offers lifetime job assistance free of charge to all course graduates and we have an extensive network of schools and recruiters across Europe. Once you have completed your TEFL course, we will help you to find a job in Europe and prepare you for your adventure.
Listen to this blog post
Are you ready to live and teach in Europe?
Apply now & get certified to teach english abroad!
Speak with an ITTT advisor today to put together your personal plan for teaching English abroad.
Send us an email or call us toll-free at 1-800-490-0531 to speak with an ITTT advisor today.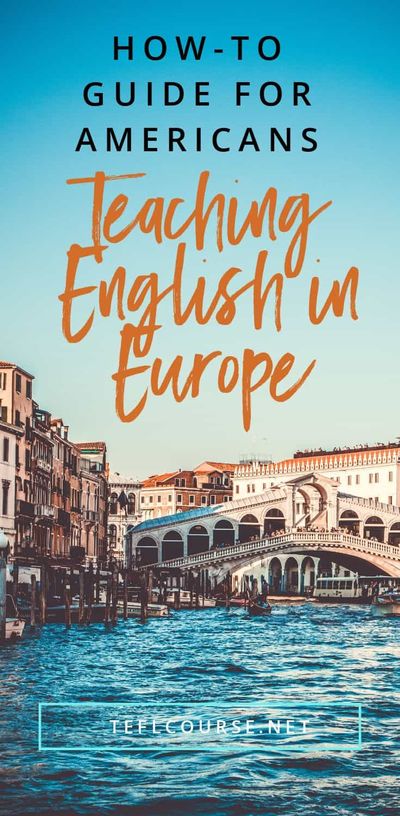 ---
---