Guide to Writing a TEFL Resume That Will Get You Hired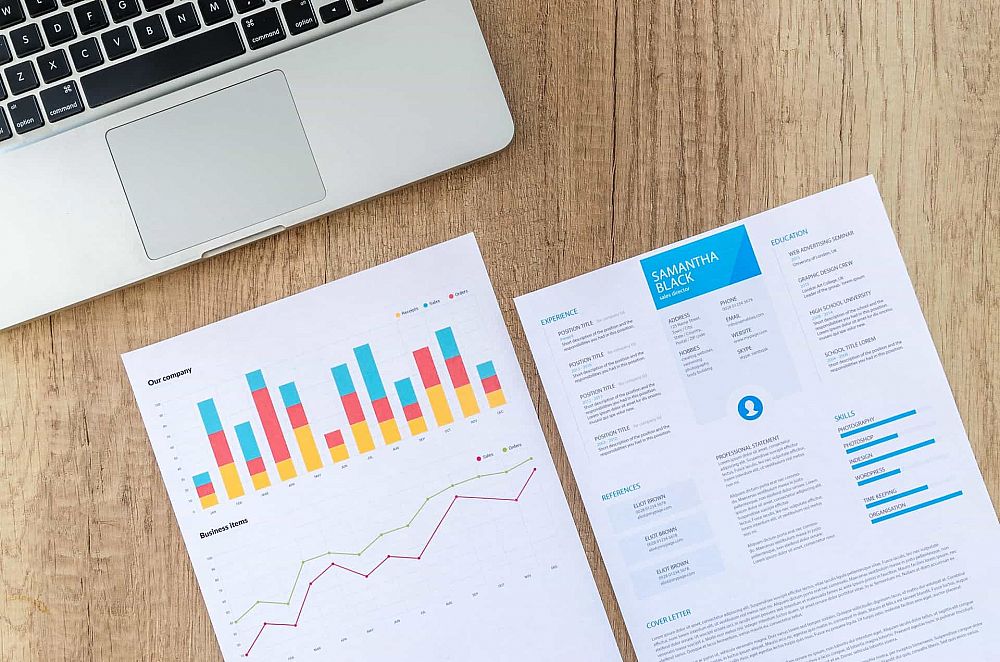 We often get asked what the secret to acing a TEFL application is. Is it the initial screening or the interview that is more important? We generally say both! Each step is important, but the CV stage is what gets you to the interview stage – so that is the first thing you should focus on in your application.
Here are a few pointers for setting up a killer CV for your TEFL application:
1. No spelling errors
We know more often than not that spelling errors are exactly that: mistakes – but you have to think of it from the schools' point of view. They have never met you before and they are hiring you for an English teaching position. So, a few spelling errors or grammar errors may give them reason to doubt your English skills. The best way to avoid these little mistakes getting through unnoticed is to write out your resume, then ask a friend or family member to go through it to double check.
2. No borders or unnecessary embellishments
Keep it simple! The clearer and neater your CV the better.
3. Include a picture of yourself
This picture should be clear and professional. Try to avoid 'pouty' selfies or pictures of your latest night out with your best friend cropped out on the left. A picture of you from your shoulders up, dressed appropriately and as you would for a work interview is ideal.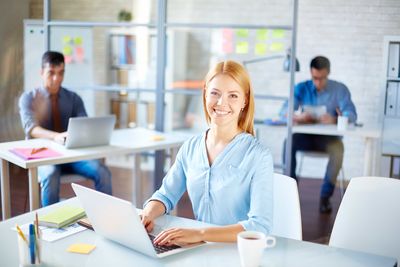 4. Include contact details and date of birth
There are certain things on your CV that need to be put at the top for easy referencing. Your contact details (email address and phone number), as well as your date of birth, is needed.
5. List your languages
List the languages you are able to speak (in order of fluency) with some indication of proficiency (fluent/conversational/can understand).
6. List your qualifications
Let them know your qualifications, where you studied and the year you completed them.
7. Your experience
Tell them about any teaching, tutoring or training experience you may have had and for how long. Start with your current/most recent job and then work backward.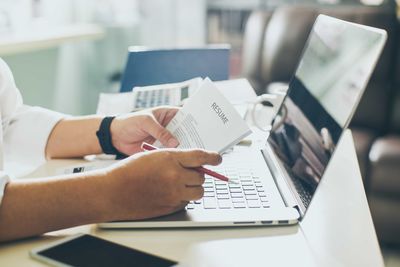 8. Sell yourself a little
Write a short motivational summary that lists your strengths and why you would make a good ESL teacher.
9. If you already have a TEFL certificate or are in the process of getting one:
Write the name of the certificate as well as the institution through which it was obtained; where the institute is located, and when you completed the course or expect to complete it.
We often send our candidates a CV template for them to follow or work from when creating their own. We have added it in below in the hopes that you will be able to create the ideal resume from step one!
Guidelines:
This template is meant purely as a guide to what, in our experience, schools overseas look for; take time to ensure that it is concise but comprehensive.
It should be easy to read and draw the reader's eye down the page, i.e. make good use of space and bold important information.
Ensure there are no gaps in your employment history.
Don't worry about the layout too much, we can do that but you MUST provide us with the relevant information.
CURRICULUM VITAE
(Please insert a clear, color photo of yourself…nothing formal but rather a photo where you are smiling.)
(Insert name here)
Personal Details:
Nationality:
Date of birth:
Marital status:
Health:
Degree:
TEFL:
Availability:
Personal Attributes:
This section should be used to highlight your personality, strengths and your professional achievements. Use 4/5 bullet points to engage your prospective employer immediately – don't be shy to come across as a confident person)Example:
Enthusiastic and highly motivated teacher, dedicated to making a difference in the lives of my learners…
As Head of Department (English), I am a confident leader to my colleagues and an integral part of the school's management team
Tertiary Education:
Example:
2003: University of Cape Town (year completed and university attended)Bachelor of Education degree (degree)
Working Experience:
(Start with the most recent)Example:April 2010 – current: ABC school, South AfricaGrades 8- 12 English and History teacher
Listen to this blog post
Are you ready to teach English abroad?
With the tips and guidelines outlined above, you are sure to get the TEFL job you have always dreamed about!
Apply now & get certified to teach english abroad!
Speak with an ITTT advisor today to put together your personal plan for teaching English abroad.
Send us an email or call us toll-free at 1-800-490-0531 to speak with an ITTT advisor today.
Related Articles: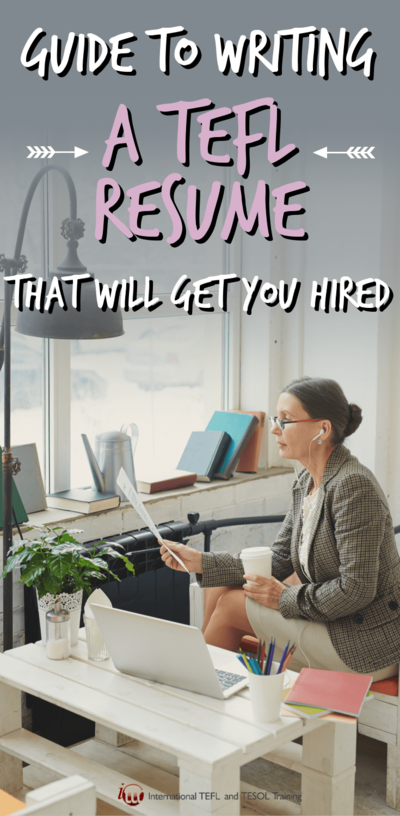 ---
---