Why You Should Take Specialized TEFL Courses
The worldwide market for qualified English language teachers is simply huge and it continues to grow in many parts of the world. Right across Asia, from China and Japan to South Korea and Taiwan, there are always jobs available throughout the year. Dozens of other countries in Europe and Latin America also have plenty of positions waiting to be filled. However, if you want to be able to pick and choose the right job to suit you, it is a huge advantage if you are qualified in as many areas as possible. In addition to a standard TEFL/TESOL certificate, having specialized TEFL certification on your CV/resume will really make you stand out from the crowd and give you access to the widest variety of interesting jobs.
What Specialized TEFL Courses Are
Teaching English abroad can take many forms, but for the majority of teachers, it involves teaching general English skills in government-run schools or private language centers. For either of these positions, a standard TEFL certificate is typically sufficient to get you started in your new career. However, if you want to expand your teaching knowledge and widen your choice of jobs, completing additional TEFL courses that are aimed at specific fields of teaching is highly recommended. The two most popular fields of specialized EFL teaching are teaching English to young learners and teaching business-related English.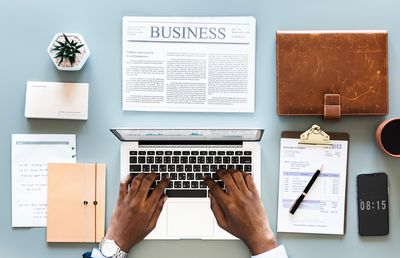 Take a look at our Specialized TEFL course options:
How a Specialized TEFL Course Will Help Your Career
When first starting out most EFL teachers have no idea what kind of student they would prefer to teach or what kind of environment suits their teaching style. However, after spending some time in the classroom many teachers develop a preference for a certain age group or learning environment. If you are happiest when teaching young children in a fun classroom environment, then a specialized course in teaching young learners will build on your existing knowledge to help you plan and deliver improved lessons for your target group. In contrast, if your preference is to teach adult learners in a more formal setting, then a specialized course in teaching business English will provide all the additional skills and knowledge you need to confidently teach in this very different environment.
How Specialized TEFL Courses Work
Specialized TEFL courses are typically additional qualifications that build upon the basic skills and knowledge covered in a standard TEFL certification course. Once you are TEFL qualified you can either carry straight on with a specialized course or take them later once you have had some classroom experience. At ITTT we offer a Certificate in Teaching English to Young Learners (CTEYL) and a Certificate in Teaching Business English (CTBE) in an online format that can be completed from anywhere in the world with an internet connection. The entire content of each course is completed via distance learning over a period of your choice up to a maximum of six months.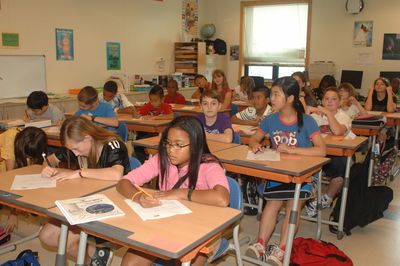 If you are yet to complete a standard TEFL certification course take a look at our special offers page to see how you can get a free specialized course when you sign-up for our 120-hour online certification course.
There is a Strong Demand for Specialized English Teachers
Wherever you would like to live and work as an English language teacher, whether it is in Europe, Asia or Latin America, you will always find a strong demand for teaching young learners. In some of the most popular destinations such as China and South Korea, children start learning English as young as two years old so having a specialized qualification in this field will really be an advantage when applying for the best jobs.
Similarly, as much of the world is engaging in and embracing international trade, the need for English as a common language across borders continues to rise at a rapid rate. Teaching positions within private companies both large and small are commonplace, particularly in many of the rapidly growing Asian countries, the Middle East, and many countries throughout Europe. An added benefit in this field is that positions within private businesses can often be among the best paying jobs available.
Get started on a specialized TEFL course today and truly broaden your horizons!
Apply now & get certified to teach english abroad!
Speak with an ITTT advisor today to put together your personal plan for teaching English abroad!
Send us an email or call us toll-free at 1-800-490-0531 to speak with an ITTT advisor today.
Related Articles: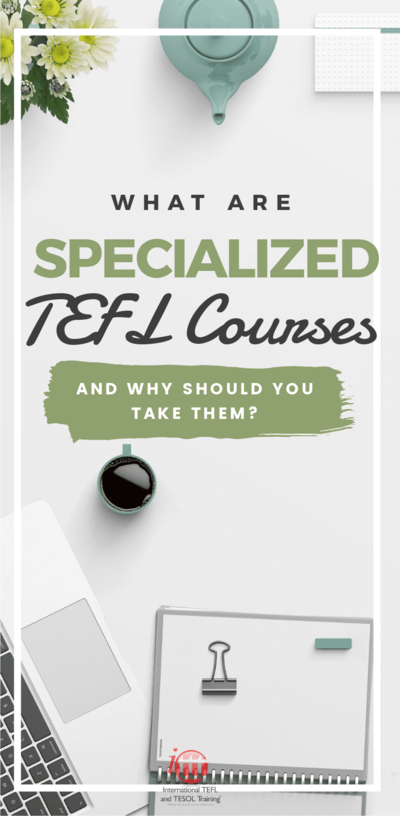 ---
---