Online or In-Class - Which TEFL Course Should You Take?
So you want to explore the world and teach English abroad. That's great. Now, the first step towards your adventure is your TEFL certification course. With so many options to choose from, it can be a daunting task. The first thing you will probably ask yourself is: Should I take an online or in-class TEFL course?
To find out whether it is best to complete your TEFL certification online as a distance learning course or in-class by attending a training center, you must understand the main differences between an online TEFL course and an in-class TEFL course.
Teaching Practice
The biggest difference between the two course options is the inclusion of Observed Teaching Practice (OTP) in classroom-based courses. ITTT's 4-week in-class courses involve many valuable hours spent practicing your teaching skills in a real classroom with genuine English students. This allows you to put into practice all the theoretical content you have learned and to gradually improve your teaching skills. With an online course, this is obviously not possible.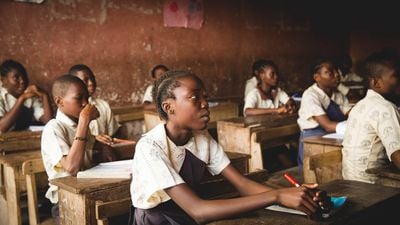 Learning By Yourself vs. In A Group
Whether taking the TEFL course online or in-class is best for you also depends on your personal learning style. Do you learn better when studying on your own or as part of a group? Learning within a group certainly has its benefits as you will be able to learn from other trainees' mistakes and can draw inspiration from their ideas. The social aspect should also not be forgotten. When taking a 4-week in-class course abroad, you will be able to make new friends and explore a new culture with them.
An online TEFL course allows you to study in the comfort of your own home at whatever pace that suits you best. You don't need to take any time off and will be able to take the course while working or taking care of other responsibilities.
Personal Budget Available
There is also a difference in the cost of an online and in-class course. An in-class TEFL course costs in the region of US$1500 or more, with accommodation, travel and entertainment not included, whilst a good quality 120-hour online TEFL course can be completed for around US$250 - $350.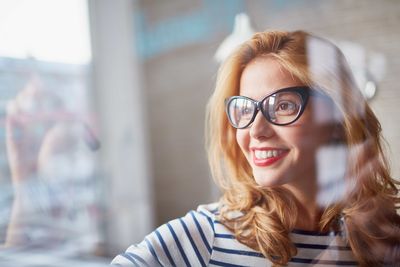 Combined TEFL Courses
Another option is the combined TEFL course. This format blends different aspects of both the online and in-class courses. With the combined course, you first complete all the theoretical components online at any pace you are happy with. Then, you attend a training center for 5 to 10 days (this depends on which training center you choose) and complete the course with observed teaching practice sessions. This is also a popular option as it requires less time commitment but still allows you to gain practical teaching experience.
Listen to the blog post
Are you ready to teach English abroad?
Whether you choose an online or in-class TEFL course, you will generally have equal opportunities on the worldwide EFL market.
Apply now & get certified to teach english abroad!
Speak with an ITTT advisor today to put together your personal plan for teaching English abroad.
Send us an email or call us toll free at 1-800-490-0531 to speak with an ITTT advisor today.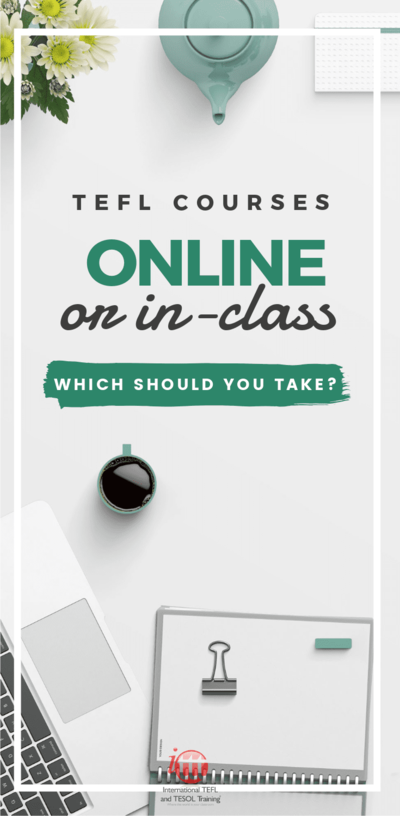 ---
---