5 Reasons to Take a TEFL Course Right Now - Even If You Are Not Leaving Yet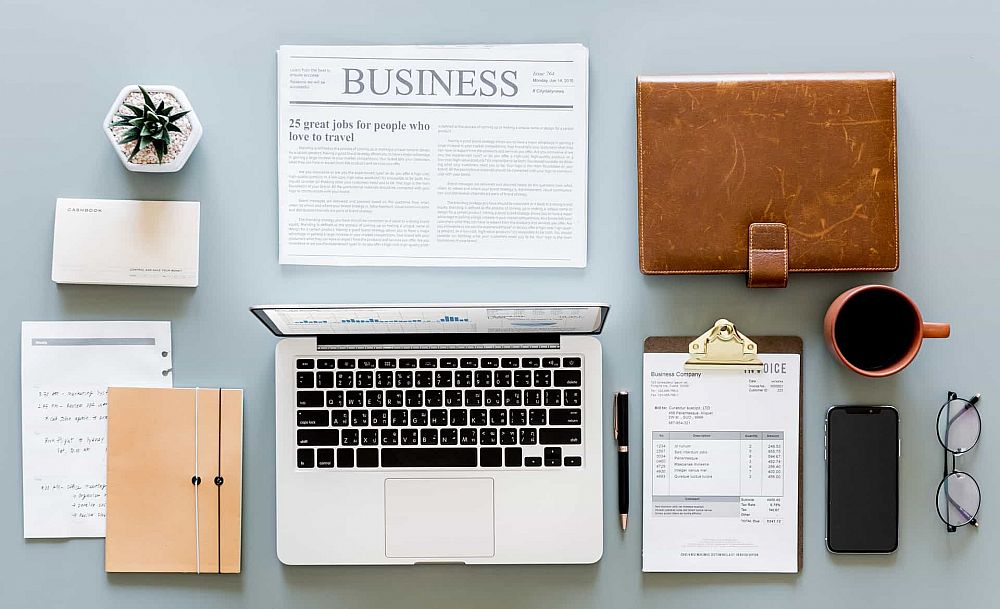 Teaching English as a foreign language can be a lucrative career path for people of all different backgrounds. The demand for qualified teachers is extremely high in various regions around the globe so those who want to teach abroad, will almost certainly find employment. However, packing up your things and moving halfway around the world is not as easily done as said. It is a big life decision that takes a lot of preparation and planning.
A TEFL certificate never expires so you won't have to worry about it becoming invalid. This gives graduates the freedom to take all the time they need before taking the plunge. On top of that, all ITTT graduates receive lifetime job support which also never expires.
Here are 5 reasons why taking your TEFL certification course now makes the most sense - even if you are not leaving yet.
1. It makes sense from a financial standpoint
If you want to teach English abroad, you'll quickly realize that there are 3 main expenses necessary for the endeavor: your TEFL certificate, transportation/flights and basic start-up costs to help you through until your first paycheck. There is no fixed number for the total cost of these 3 aspects as this depends on the type of TEFL course, your teaching destination and your teaching salary, etc. However, in most cases, you will need anywhere between $2,000 and $5,000 to head overseas to teach English. This can be quite overwhelming, especially for those teachers who have just graduated from college, for example.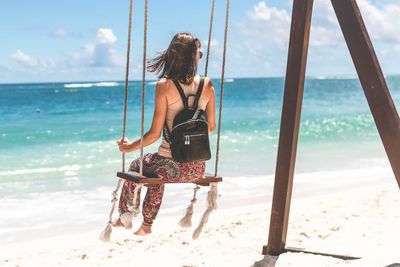 The first step would be to register for your TEFL certification course anywhere from 1 year to 6 months before your desired date of departure. Once you've got your certification in hand, you will be able to apply for teaching jobs abroad. Around 2 to 4 months before your departure, either you or your employer will arrange your airfare to secure the best rate.
The remaining months will give you enough time to focus on saving money in order to have a comfortable transition into your new life abroad. That's why enrolling in your TEFL certification course as early as possible won't bite a hole in your wallet and give you enough headspace to focus on the more important things before departure.
2. Get started on your job search & take advantage of as many options as possible.
The earlier you complete your TEFL training, the earlier you will receive job assistance, meaning you can begin thoroughly planning your adventure of teaching English abroad without pressure.
It can take anywhere between 3 and 6 months to line up a teaching position abroad. This means it's never too early to start the process. Around half of ITTT course participants haven't decided on a destination upon signing up. Of those who already have a destination in mind, around ⅓ end up teaching somewhere completely different.
This is often due to the fact that graduates change their mind after receiving ITTT lifetime job assistance and speaking with our experienced staff. Our staff know exactly which regions are right for you and which ones may not be.
For example, a student might plan to teach English in Rome, Italy, next fall but after speaking with our counseling staff, they might realize that Costa Rica's laid-back culture and beautiful beaches suit their preferences a lot more. However, they would have to be in Costa Rica 3 months earlier than expected to take advantage of the local hiring season in July. If that student hasn't completed their TEFL course yet, they might not be able to make it to Costa Rica in time. Therefore, the sooner you obtain your TEFL certificate, the more options will be available to you for your future career abroad.
3. Taking the first step of enrolling in your TEFL certification course gives you more time to think about teaching abroad.
The previous two reasons focused on the financial and logistical aspects of getting your TEFL certificate ahead of time. This third reason aims at the mental and emotional aspects of getting your course out of the way. What we mean by this is, once you take the first step of enrolling and starting your TEFL course, you are already so much closer to your goals of living and working abroad.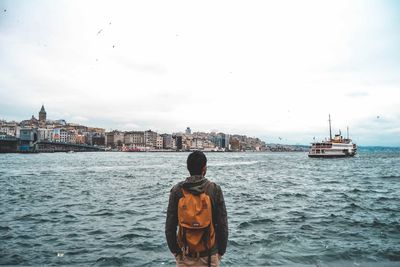 It is often hard to take the first step towards a big change. It can be scary and daunting but once you've taken the courage to just do it, you will feel amazing and proud of yourself. While you might not be leaving for another year, your adventure has officially begun. After receiving your TEFL certificate, you can skip to the fun part of things. Picking out your luggage, purchasing travel guidebooks, a travel diary, planning some trips in your new home country, and all that good stuff.
4. Connect with fellow ITTT students and travelers
Getting in touch with fellow ITTT students, graduates and world travelers is a great way to exchange thoughts and make new friends before you even arrive in your new destination. On our Facebook page, we have a big review section where you can meet ITTT alumni. We also showcase various alumni experiences on our blog section where you can get insight into what it's really like to teach English abroad in a specific country.
5. Make money teaching English online!
If you have your TEFL certificate in hand but don't want to head overseas yet or still have a couple of months before leaving, teaching English online could be a great way to pass the time. Teaching English online will give you valuable experience that will prove extremely useful for your teaching job in an actual classroom. On top of that, you will earn some money on the side that you can then use for your adventure abroad.
Listen to this blog post
Are you ready for your adventure abroad?
Apply now & get certified to teach english abroad!
Speak with an ITTT advisor today to put together your personal plan for teaching English abroad.
Send us an email or call us toll-free at 1-800-490-0531 to speak with an ITTT advisor today.
Related Articles: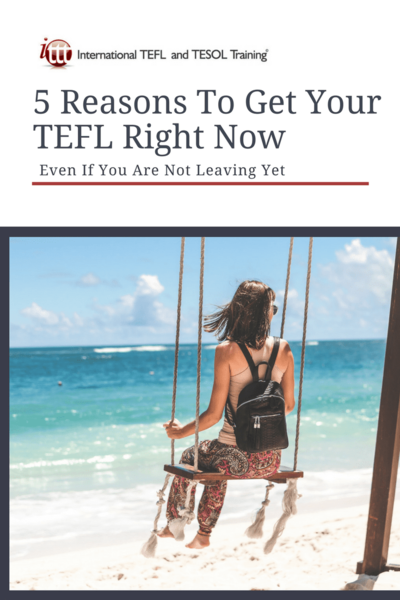 ---
---