5 Reasons Why Teaching English Abroad Enhances Your Career Prospects
When some people think of teaching English abroad, they assume it's basically an extended vacation and not a real job. However, anyone who has taken the leap and moved abroad to pursue a career in teaching English knows how wrong this statement is. It's also true that teaching English abroad is actually one of the smartest moves someone can make as part of their professional career. Here are 5 reasons why teaching English abroad enhances your career prospects.
1. Gain real international work experience
In the globalized business world of the 21st century, employees with international work experience are highly sought after by any kind of business. Having a year or two of teaching experience abroad on your resume will set you apart from other applicants and give you an edge during job interviews.
Moving abroad to a country or city you have never been to before, and you don't know a soul in, also shows that you are a risk-taker who is up for new challenges. Living abroad in another country opens you up to new ways of doing things, a new way of thinking, and possibly a new worldview. This is exactly what drives innovation and is what employers are seeking in this modern age.
2. Your experience teaching English abroad will make you stand out
Companies often receive hundreds and even thousands of job applications for a single position. Out of all applicants, only about 2% are then actually invited to an interview. When applying for jobs and grad school programs back home, international teaching experience will set you apart from other applicants and give you an edge over the competition.
Human resources staff only spend a couple of seconds skimming through an application. Having teaching experience on your resume catches the eye and will make a recruiter take a closer look at your resume, giving you a better chance of landing your dream job.
Also read: What Scams to Look Out for When Looking for TEFL Jobs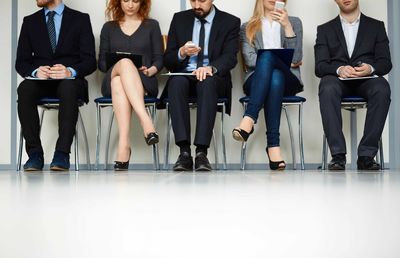 3. You will learn how to adapt to new situations and to live and work with people from different cultural backgrounds.
When living abroad and working as an English language teacher, you will be faced with a lot of new situations and you will have to learn how to adapt to a new environment. On top of that, you will also gain experience working with people from different cultural backgrounds, another very sought-after skill in today's business world.
The truth is, globalization is the standard in today's business world and employers are more likely to hire people who already have the necessary experience working with people from all different backgrounds.
4. You will develop organizational and communication skills, as well as the ability to manage groups
When taking a TEFL certfication course and working as a teacher afterwards, you quickly learn how to bring across subjects to your students in a way they can understand and pick up at a fast pace. These communication skills are not only useful in the classroom as they can also be applied in later life when working with coworkers on projects in other fields. On top of that, you will have learned how to manage a group and have developed your leadership abilities. This is yet another valuable skill that is learned in the classroom and can then be applied to any other workplace when taking on leading positions in a company.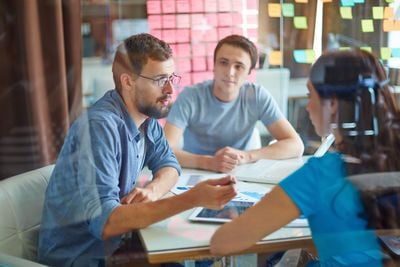 5. You will have plenty to talk about during job or graduate school interviews!
Popular questions during job or graduate school interviews require the applicant to talk about situations where they had to adapt to a new situation or where they solved a problem. For many graduates, these questions can be quite hard to answer and they often have to come up with a story about a project they did in school. However, when you've taught English abroad, you will have plenty of stories to tell where you took initiative and overcame a new challenge.
Also read: Where to Earn the Highest Salaries Teaching English Abroad
Listen to this blog post
Are you ready to teach English abroad?
Teaching English abroad is a smart move for anyone who wants to enhance their career prospects at home and on the international job market.
Apply now & get certified to teach english abroad!
Speak with an ITTT advisor today to put together your personal plan for teaching English abroad.
Send us an email or call us toll-free at 1-800-490-0531 to speak with an ITTT advisor today.
Related Articles: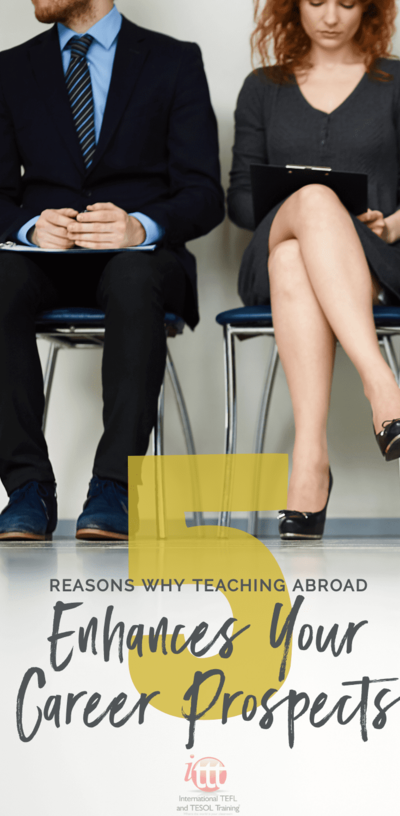 ---
---