5 Reasons Why Teaching Abroad is Better Than Studying Abroad
Do you want to live abroad and experience a new culture? Studying abroad is a wonderful opportunity for university students to do just that - but it's not the only way! Many students are eager to head overseas to study at a foreign university because they think if they don't they will miss out and never have another chance of living in a foreign country. This is simply not true. The worldwide demand for qualified English teachers is through the roof giving everyone who wants to teach abroad the opportunity to find a position. Here are 5 reasons why teaching abroad is better than studying abroad.
Table of Contents
You Will Get International Work Experience
You Can Stay as Long as You Want
You Will Make a Positive Impact on Other People's Lives
Are you ready to live and teach English abroad?
You Will Make Money
It's no secret that student debt is an incredibly heavy burden for a lot of students. In the United States the national student debt totals over $1.4 trillion in 2018. That means the average debt per graduate in the US is now at $17,126. Students who study abroad also need to think about additional costs for flights, international insurance, possible language courses, etc.
However, if you move to another country to teach English you will actually get paid to live abroad. Depending on where you decide to move, you can earn anywhere from $1,600 to $4,000 USD per month. Even if your salary is on the lower end of the scale, the low cost of living in the regions with that average salary will still allow you to live comfortably. On top of that, in many areas you will not only be able to live a comfortable lifestyle, but also save up to $1,000 or more per month.
You won't be able to do that when studying abroad.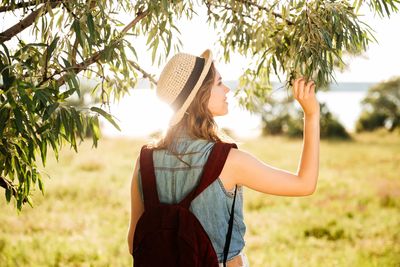 You Will Get International Work Experience
While studying abroad definitely adds some juice to your resume, nobody can deny the value of true international work experience. Employers all around the world are looking for employees who can work in a different culture with people from different backgrounds with a variety of mindsets.
Not only that, employers are also looking for risk-takers and those employees who are able to tackle new challenges and step out of their comfort zone. This set of skills is exactly what teaching English abroad will offer you.
You Will Live Like a Local
Contrary to most students abroad who stay at international dorms, English teachers abroad often live in the same apartments where locals live. Therefore, English teachers are generally more integrated into the local population. They are likely to have local colleagues and also work with local students. On the other hand, most international students tend to stay within their international student groups.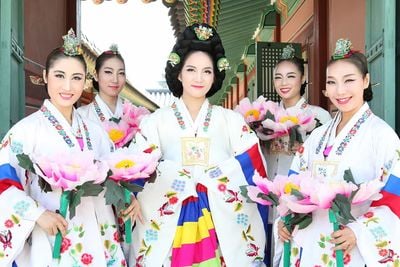 You Can Stay as Long as You Want
Studying abroad has an end. Whether it's after a semester, after one year or after two, it's not a permanent situation and students usually don't have the chance to influence this time frame.
If you decide to teach English abroad, you don't need to be in a rush as you can generally stay as long as you wish. While there are teaching contracts that usually cover a period of 1 year, employers happily extend these for great teachers who fit in well. It's also easy to find a new position once your contract with one school is over.
You Will Make a Positive Impact on Other People's Lives
One of the greatest benefits when teaching English abroad is the fact that you as the teacher can impact and change the lives of your students. The teacher is a very important figure in a student's life and it's the best feeling in the world when you see your students improve their English. And it's not only the students who benefit from your work as a teacher abroad as the parents are often eternally grateful for the guidance you provide for their children. This is definitely the most rewarding part of the job and something only teaching can give you.
Listen to this blog post
Are you ready to live and teach English abroad?
Apply now & get certified to teach english abroad!
Speak with an ITTT advisor today to put together your personal plan for teaching English abroad.
Send us an email or call us toll-free at 1-800-490-0531 to speak with an ITTT advisor today.
Related Articles: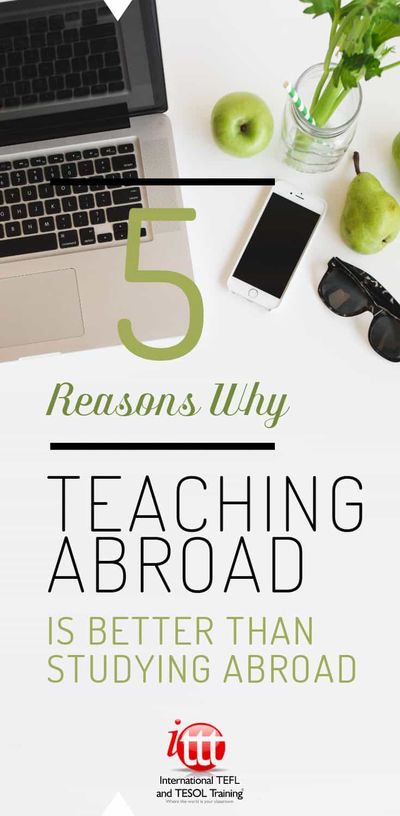 ---
---