6 Tips You Need to Know About Jobs Teaching English Abroad
If you are considering teaching English abroad, you will no doubt be aware that there are many things to think about when planning your adventure. You might also be a little overwhelmed by the whole prospect of packing your life into a suitcase and heading off overseas. Whatever stage in the process you are at, do not panic as tens of thousands of people have been just where you are now and have gone on to have a successful and enjoyable time teaching English as a foreign language. The following top 6 tips should help you focus on the most important things to consider and set you on the road to a new chapter in your life as an EFL teacher.
Table of Contents
2. Allow Plenty of Preparation Time
4. Keep an Open Mind and Be Flexible
5. Be Aware of Visa Regulations
6. Be Aware of the Hiring Process
Are you ready to teach English abroad?
1. Get TEFL certified!
The number 1 tip for anyone who wants to teach English abroad is to complete a TEFL certification course before you start looking for work. During the course, you will learn all the essential skills that you will need once you enter your own classroom. Having these skills will not only ensure that your students receive a high standard of tuition, but it will also ensure that you have confidence in your own ability and knowledge to plan and deliver your lessons in a new and unknown environment.
Although having a TEFL qualification benefits both the teacher and the students, it is also an actual requirement in many parts of the world. In some countries, a TEFL certificate is needed when applying for a work permit or visa and many other individual employers also expect their job applicants to be qualified to teach in their classrooms. Essentially, if you want to give yourself the widest choice of available jobs and access to the best paying positions, a TEFL certificate is a must.
2. Allow Plenty of Preparation Time
While you are probably keen to get on the plane and to get your new life and career underway, it is recommended that you allow plenty of time to make the necessary arrangements. Before you head off there will be a variety of things to take care of, including completing your TEFL course, making travel arrangements, and ensuring you have an up-to-date passport etc. The process of job hunting, applying for positions, phone or Skype interviews, and arranging work visas can also be very time-consuming. In reality, you will need a minimum of 3 months to get everything in place, and in many cases, this could be 6 months or even longer.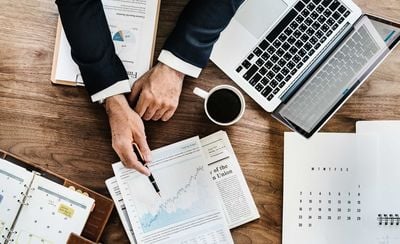 3. Do Plenty of Research
If you already know where you want to teach English abroad then you should find out as much about your destination as possible before you leave home. The information you should look for includes potential accommodation options, what to pack and what to leave at home, where to find expat groups for advice and help with settling in, to name just a few. However, if you are still unsure of your preferred destination, your research will also be aimed at narrowing down the potential locations to the ones that suit your preferences. Everyone has different motivations for teaching English abroad, whether it is to earn the maximum salary possible, to learn a new language, to explore a certain culture, or to provide invaluable help as a teaching volunteer. Whatever your own motivations, research is the key to making the right choices for you.
4. Keep an Open Mind and Be Flexible
If you are a highly qualified EFL teacher with several years experience teaching overseas then you will be able to pick and choose the jobs you want, where you want them. However, for the majority of EFL teachers who are looking for their first job teaching English abroad, the choices might be more limited. The key to finding the right position is to be flexible in your choice of location and open-minded about countries or regions that you might not have considered before.
Although the Middle East is where you will find the highest paying positions, as an inexperienced teacher your chances of securing them are very limited. Instead, you should consider heading elsewhere to gain experience to put on your CV/resume so you can confidently apply for your dream job at a later date. Similarly, many people dream of living and working in one of Europe's major capitals such as London, Paris or Rome. While this is certainly possible, even for those without experience, the high cost of living and strong competition for the best jobs means you might struggle to earn enough to live a comfortable lifestyle. By choosing a destination with a lower cost of living and less competition such as Prague, Budapest or Warsaw, you will ensure you have plenty of disposable income to enjoy all the cultural and social opportunities that these great cities have to offer.
5. Be Aware of Visa Regulations
Before making any final plans for teaching English abroad it is vital that you are aware of the visa situation in the country you have chosen to teach in. The rules and regulations regarding work visas and permits vary greatly from one country to the next so you need to research the latest requirements to ensure you are eligible. In some countries, you need to apply for a visa before leaving home, while others require you to enter on a tourist visa and then apply for a work permit once you are in the country. You should also be aware that in many countries, particularly in Asia and Europe, a four-year degree is required to qualify for a work visa. Certain countries also restrict teaching jobs to native English speakers only. Once again, by conducting plenty of research you can narrow down your options to those where you can realistically live and work as an EFL teacher abroad.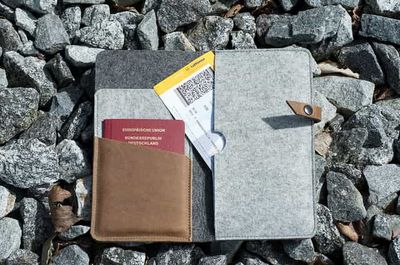 6. Be Aware of the Hiring Process
Once you have researched your preferred destinations and are aware of the visa situation, you also need to establish what the hiring process is in that particular country or region. If you are looking at one of the large East Asian markets, such as China, Japan, South Korea, or Taiwan, the standard procedure is to hire teachers in advance before they leave their home country. While in Southeast Asia, Latin America and Western Europe, it is more common for employers to only hire via face-to-face interviews. In these situations, you should also be aware of the local hiring seasons so you can make sure you arrive in the country at the best time of year to secure employment.
Listen to this blog post
Are you ready to teach English abroad?
By following these 6 tips you should be able to focus on the most important aspects of the planning process and get your new life teaching English overseas up-and-running with the minimum amount of stress. At ITTT we are fully committed to helping you every step of the way.
Apply now & get certified to teach english abroad!
Speak with an ITTT advisor today to put together your personal plan for teaching English abroad!
Send us an email or call us toll-free at 1-800-490-0531 to speak with an ITTT advisor today.
Related Articles: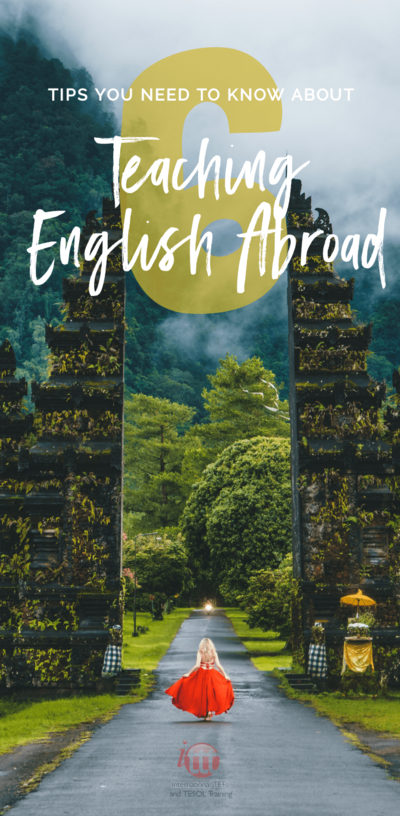 ---
---