How to Save Money While Teaching English Abroad?
There are many different motivations that drive people to teach English abroad, but whatever your personal reasons; most people share some concern over the financial aspects of their new adventure. The good news is there are several things that you can do before you leave home and on arrival in a new country that will help you make the most of your trip without money worries. Whether you want to save your earnings to pay off student debt or simply want to top up your funds for future adventures, the following tips should help you on your way.
The Advantage of a TEFL/TESOL Certification
One of the most important things you can do to maximize your earning potential before leaving home is to complete an internationally recognized TEFL certification course. Although it is still possible to find teaching jobs without any qualifications, the majority of employers who offer the best salaries and working conditions will expect their potential employees to have received some formal training. With a TEFL or TESOL qualification on your CV/resume you will not only widen your choice of teaching jobs, but also demonstrate to employers that you are serious about being a teacher and that you have the skills and knowledge to provide their students with a good standard of instruction.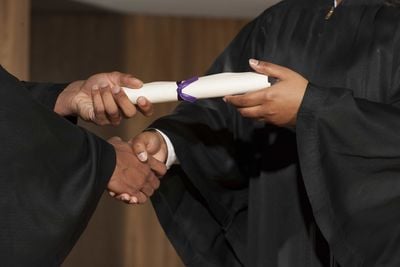 Choosing the Right Destination
It is probably no surprise to learn that where you choose to teach English abroad will have a big impact on how much you can earn and how much you can save. For many people, the dream is to live and work in one of the great European capitals, such as Paris, Rome or London. However, the high cost of living in these popular destinations means they are probably not the right choice if you are keen to save some cash during your stay. In reality, you are only likely to earn enough to break even in these locations so if you need to save you are probably better off looking towards Asia or the Middle East.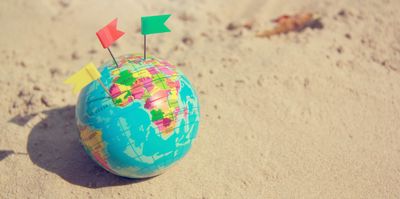 In these regions, there are several countries such as China, South Korea, Saudi Arabia and the U.A.E. where English teaching jobs routinely include paid accommodation and free airfares, plus a generous salary. If you land a job in any of these areas you can potentially save between 30% and 50% of your monthly income. This could mean savings of $500 to $1,500 US per month in China and South Korea, or as much as $2,000 in some Middle Eastern countries. Elsewhere in Asia, it is common for teachers to put away around $500 per month in countries such as Indonesia, Taiwan, Thailand and Vietnam.
Also read: The Best Government Programs For Teaching English Abroad
Earning Extra Income
Another common practice among ESL teachers is to earn an additional income by providing private language lessons in their free time. In many Asian countries in particular, it is normal for parents to send their children for additional English instruction outside of school hours. In countries such as China, Japan, South Korea, and Taiwan you can earn anything from $20 to $50 per hour for every student you can recruit. If the lure of living and working in Europe is too strong to ignore, this is one great way to earn the extra cash you need to top up your salary as there is a strong demand for private tutoring in many countries.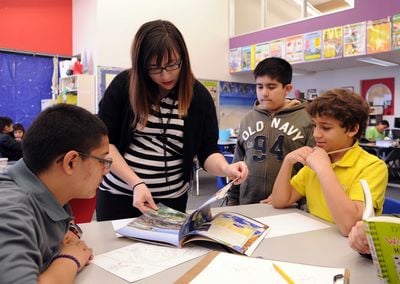 How to Save on Accommodation
Of all the expenses involved in living and working abroad, accommodation is generally one of the costliest. If you are not one of the lucky ones who has housing included in their teaching contract, the simplest thing you can do is to reduce the overall cost of rent and utilities by sharing a house or apartment with a friend or colleague. Your employer may be able to help you find a suitable arrangement with a fellow teacher at your new school or you can simply look for local adverts once you have arrived on the ground. This simple tip is one that can save you a large amount of cash over the length of a teaching contract.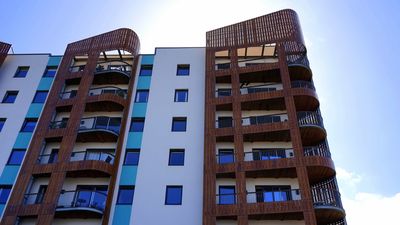 How to Reduce Your Living Expenses
In many of the most popular teaching destinations, the cost of living is considerably lower than what you are used to back home. However, one common mistake made by many new arrivals is to only frequent the bars, restaurants, shops and other services that are aimed at expat workers.
While these places can be a great source of entertainment and help to reduce any bouts of homesickness, their inflated prices can seriously eat into your budget. By doing your grocery shopping at the local market and hanging out in areas that are not solely aimed at foreigners you can increase your ability to save money and also enjoy a more rewarding relationship with the local community.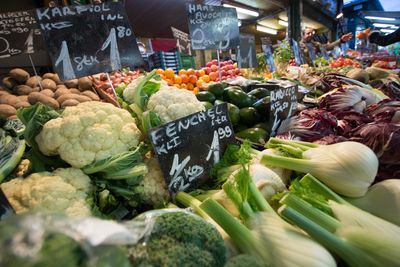 Listen to this blog post
Are you ready to save money while teaching English abroad?
By following these simple tips you should be able to put aside a considerable sum while still enjoying all the fun and adventure that comes with teaching English as a foreign language.
Apply now & get certified to teach english abroad!
Speak with an ITTT advisor today to put together your personal plan for teaching English abroad.
Send us an email or call us toll free at 1-800-490-0531 to speak with an ITTT advisor today.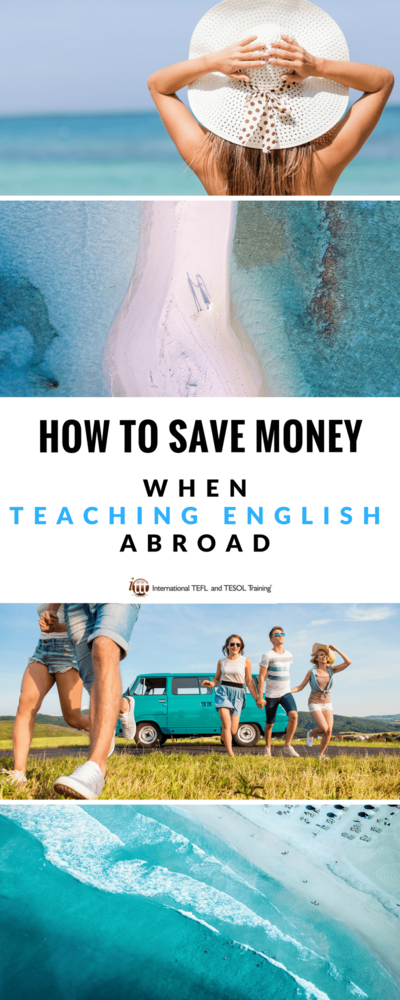 ---
---