How to Find a Job as an English Teacher Online (updated April 2023)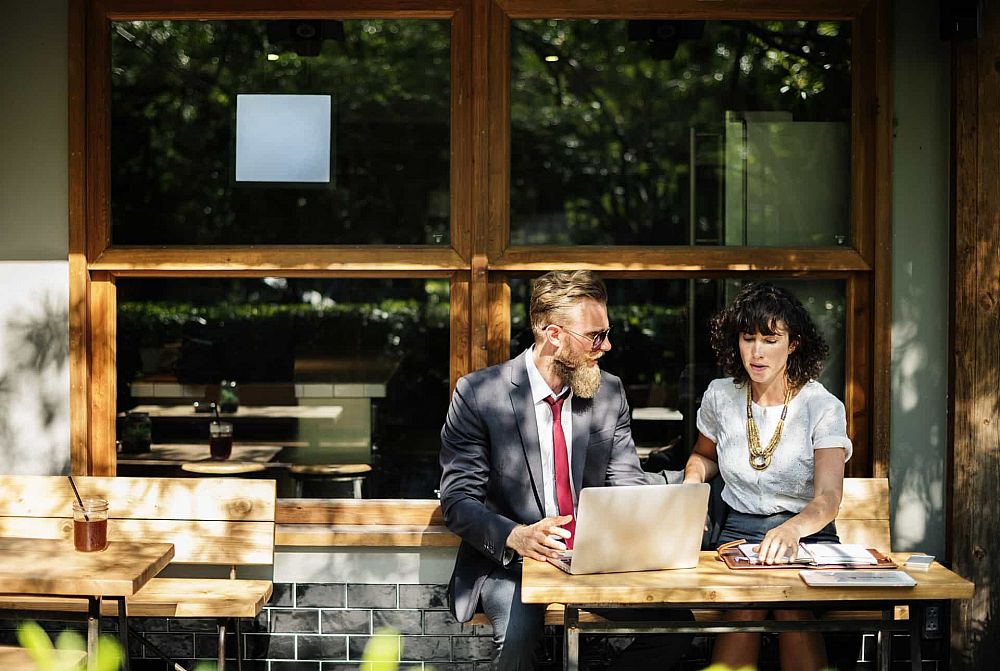 In our modern age where working online has become a common way to make a steady living, the opportunities for qualified English teachers have further branched out into what we call the "virtual classroom".
There are countless online platforms and providers that offer English lessons online with native speakers allowing students from all over the world to learn how to speak English from the comfort of their home.
Here is our comprehensive guide on how to find a job as an English teacher online.
How to get started teaching English online
Teaching English online is a great way to supplement your income while already teaching abroad or when in your home country. Teaching English online also helps new teachers to gain valuable teaching experience before embarking on their adventure abroad. If you choose to get started as an English teacher online, the set-up procedures are quite straightforward and not that expensive. Your first step should be to complete a TEFL certification course. The course will provide all the skills and knowledge needed to be a productive teacher, plus it gives you an edge when applying for teaching jobs online or when looking for students.
Once you hold your certificate in hand, you should make sure that you have a computer or laptop equipped with a webcam and a microphone. Depending on which platform you work from, you will also need some form of communication application, often Skype. On top of that, a PayPal account is usually the most convenient way to get paid for teaching lessons online.
The best employment options for teaching English online
There are two main options for online English teachers. The first option is to set up your own teaching website. This allows teachers to be completely independent and free to set their own hours. However, it can take quite some time to find regular students and setting up a professional-looking website requires a certain budget and time commitment.
A much more popular alternative, especially for those new to teaching online, is to work for an agency or an online platform. These tend to already have a pool of students with a set schedule. They also conduct their own marketing and promotion campaigns to recruit extra students. However, they often require their teachers to be TEFL certified and to undergo an application process, which may include a mock lesson in front of some of their teaching staff via webcam.
How much can you earn teaching English online?
This figure depends on a variety of factors including your qualifications, experience and the organization you work for. A typical hourly rate for online English teachers ranges from $15 and $30 USD, however, an agency will take a cut of this as a fee if you work through a platform.
Some popular teaching platforms for teaching English online include:
Magic Ears: provides fun, interactive and efficient online English learning experiences to 4-12-year-old children. Magic Ears offers compensation, which is 30% higher than the average market value and you can earn between $18-26 USD per hour.
VIPKID: focuses on teaching children in Asia. All lesson plans and teaching materials are provided. Applicants need to be US or Canadian citizens and possess at least a Bachelor's degree and have a stable internet connection. Pay is $18 to $21 per hour with average earnings of $2,000 per month.
Cambly: offers conversational lessons in an informal setting. Students come from all over the world. Pay is $0.17 per minute, or $10.20 per hour, paid through PayPal every Monday.
Qkids: open to teachers in Canada and the US. Must be able to commit to 6 hours per week. Paid training and all coursework provided.
iTutor: open to teachers from the US, Canada and the UK with a degree. Hiring process is very quick, within 3 days of registration. Pay is between $16 and $25 per hour.
Continuum Education Services: recruitment agency that pairs teachers with companies that require English services. Companies offer base pay and flexible schedules. English native speakers only with a TEFL/TESOL certificate.
Berlitz: has offices in 70 countries worldwide. Pay is around $14 per hour.
Englishunt: hires tutors for virtual lessons with Japanese students. Teachers must have a TEFL/TESOL certificate. Teachers work between 8 and 12 hours a week. Pay is $14.50 per hour. Curriculum is provided.
Global Mate New York: targets South Korean learners and is only open to US citizens.
Employers focusing on Chinese students (not necessarily in China):
Skooli: teaching mainly older students. Requires a Bachelor's degree. Flat hourly rate; typically $25 per hour.
Boxfish: provide teaching materials, one-on-one classes. They need Bachelor's degree, a TEFL or TESOL qualification and at least one year of teaching experience. Up to $22 per hour
English First (EF): great for new teachers, with no previous experience required. Bachelor's degree required and must be a resident of the USA. $12 to $25 per hour.
Likeshuo: check for latest information about this company. Requires a Bachelor's degree and a TEFL or TESOL certificate. $16 to $25 per hour, depending on experience.
PalFish: work directly on your phone though their app. Computer not required. Mostly conversational practice. TEFL or TESOL qualification needed. $8 to $11 per hour.
Qkids: class size is one to four students. Curriculum is pre-written for teachers. They need Bachelor's degree, a TEFL or TESOL qualification, and teachers must be eligible to work in Canada or the USA.
Verbling: students from around the world, but mostly Chinese. Experience in teaching the target language group needed. Average pay is $19 per hour; teachers set their own rates.
HelloKid: one-on-one teaching. Minimum 12 hours per week. TEFL or TESOL certificate required. $8 to $22 per hour.
HAWO: discussion-based group classes, with groups of four students. They need a Bachelor's degree and past tutoring experience. $18 per hour.
Lingoda: choose between one-on-one and group teaching. Requires C2 language ability, a TEFL or TESOL certificate and teaching experience. $8 to $13 per hour
Outschool: combines English online classes with specialized topics, such as art, math, reading, etc. (CLIL). Teachers set their own pay rates.
Lingostar: state-of-the-art, interactive courseware. Require Bachelor's degree with TEFL or TESOL qualification. All classes are one-to-one. Requires computer with LAN connection. From $20 per hour.
Preply: highly flexible working conditions. ITTT graduates can apply at https://tinyurl.com/preply-ittt
Useful Facebook Groups
There are also Facebook groups for independent teachers wishing to market themselves directly to Chinese students via Chinese platforms. These useful groups provide up-to-date information:
https://www.facebook.com/groups/marketinginchinaforonlineeslteachers
https://www.facebook.com/groups/632670121350983
Are you ready to teach English online?
Apply now & get certified to teach english abroad!
Speak with an ITTT advisor today to put together your personal plan for teaching English abroad.
Send us an email or call us toll-free at 1-800-490-0531 to speak with an ITTT advisor today.
More about Teaching English online in this video: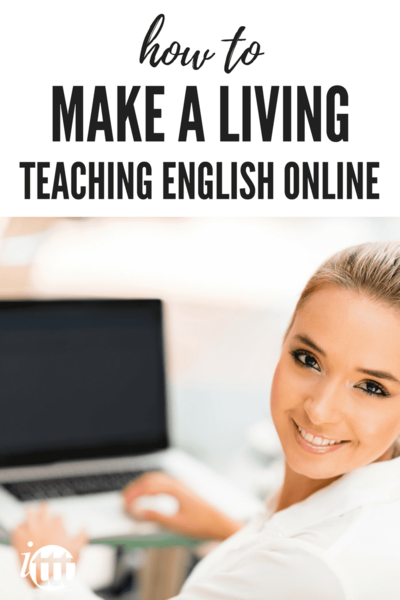 ---
---