7 Misconceptions about TEFL Uncovered
Teaching English abroad is a career more popular than ever. However, with so many options and resources about TEFL available online, there is a lot of false information out there. This post uncovers the seven most common misconceptions about TEFL and clears up any confusion!
Misconception #1: You need a degree to teach English abroad
Wrong! While a degree is necessary to secure a work visa in some countries, there are plenty of countries where it's not necessary to possess a degree. If you are a native English speaker and have a TEFL certificate, you still have a lot of options on where to teach even without a degree. South American countries like Argentina, Ecuador or Peru, as well as places in Asia like Cambodia or Russia, are perfect to teach English without a degree.
Also read: 5 Great Places to Teach English Abroad Without a Degree
Misconception #2: TEFL is only for young people
Never! While most countries have a minimum age requirement of 18 years for their teachers, there are few upper age limits. Even countries where there are upper age restrictions, those are generally set at around 50 to 55 years giving you plenty of options to explore the world. TEFL and TESOL definitely aren't limited to fresh college grads looking for a year abroad. Life experience is a valuable asset when it comes to teaching and it can get your TEFL job application to the top of the pile!
Also read: You're Never Too Old to Change Your Life and Do a TEFL Course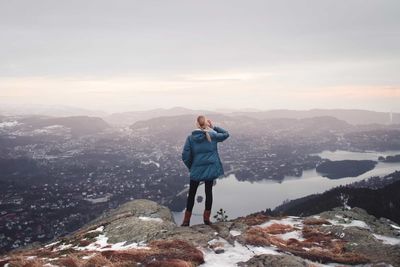 Misconception #3: TEFL doesn't pay well
Not true! While teaching English abroad is all about new experiences and memory-making, it doesn't mean it'll leave you broke. TEFL salaries around the world vary considerably depending on the country and school you work at but if you have a TEFL certification, you will be able to live a comfortable lifestyle and even save a substantial amount of your paycheck if you choose the right location. The Middle East, South Korea, and China are amongst the highest paying places for TEFL teachers with salaries of up to $4,000 USD / £3,000 per month!
Also read: Where to Earn the Highest Salaries Teaching English Abroad
Misconception #4: You need to speak another language
Nope! TEFL is all about immersing your students in the English language without using the local language. A lot of schools even forbid their teachers and students from using their native language in the classroom with "English only policies". While you can certainly learn a new language when teaching English abroad, being fluent in your new country's language is not necessary at all.
Also read: Top 5 Tips: How to Learn a New Language When Teaching English Abroad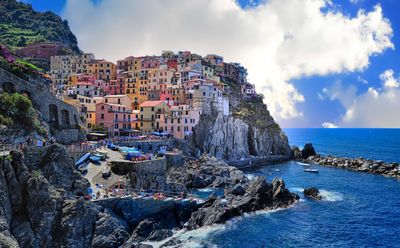 Misconception #5: It's really hard to find a job teaching English abroad
Not at all! The demand for English teachers is actually through the roof in many areas around the world. Especially those with a TEFL certificate will be able to pick and choose the best job offers and enjoy higher salaries and work for renowned schools. If you are determined and do your research, you can find a teaching position in a matter of weeks!
Also read: 6 Tips You Need to Know About Jobs Teaching English Abroad
Misconception #6: You don't need a TEFL qualification if you're a native English speaker
Mythbusting! While you can find a job teaching English abroad simply because you are a native speaker of English, a TEFL qualification will get you access to higher paying jobs at better schools worldwide with better job security. Also, do you really want to stand in front of a class of 30 students without having a clue of what you're doing?
Also read: Top Mistakes to Avoid in the Classroom While Teaching English Abroad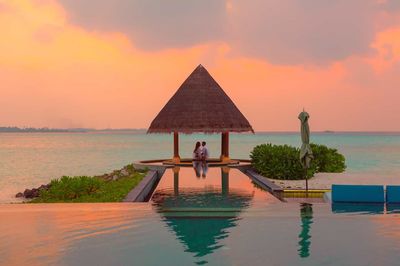 Misconception #7: You have to teach kids
Not at all! While it is true that young learners are a big part of the international English teaching market, there are plenty of teaching jobs that involve adult learners. These can be found especially at private language schools where teachers deliver one-to-one lessons, as well as business English and conversational English classes to adults.
Also read: The 5 Best TEFL Games For Adult Students
Listen to this blog post
Are you ready to start a new career teaching English overseas?
As you can see, there are many myths involving teaching English abroad. However, with these seven misconceptions about TEFL uncovered, you are ready to embark on a successful teaching career abroad.
Apply now & get certified to teach english abroad!
Speak with an ITTT advisor today to put together your personal plan for teaching English abroad.
Send us an email or call us toll-free at 1-800-490-0531 to speak with an ITTT advisor today.
Related Articles: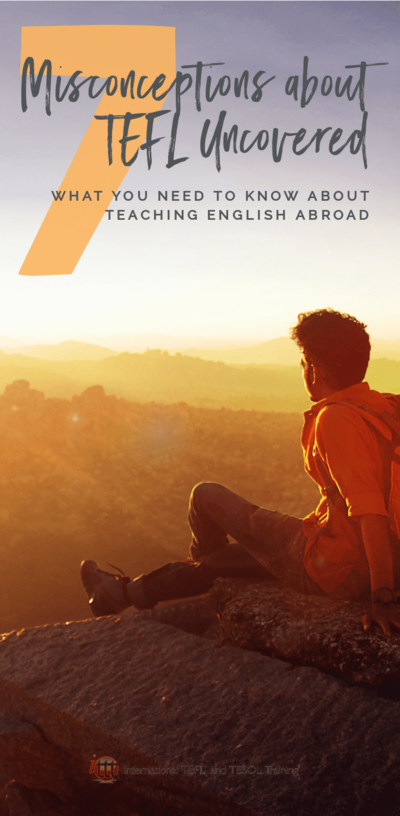 ---
---