Where to go next with your TEFL Career? ✅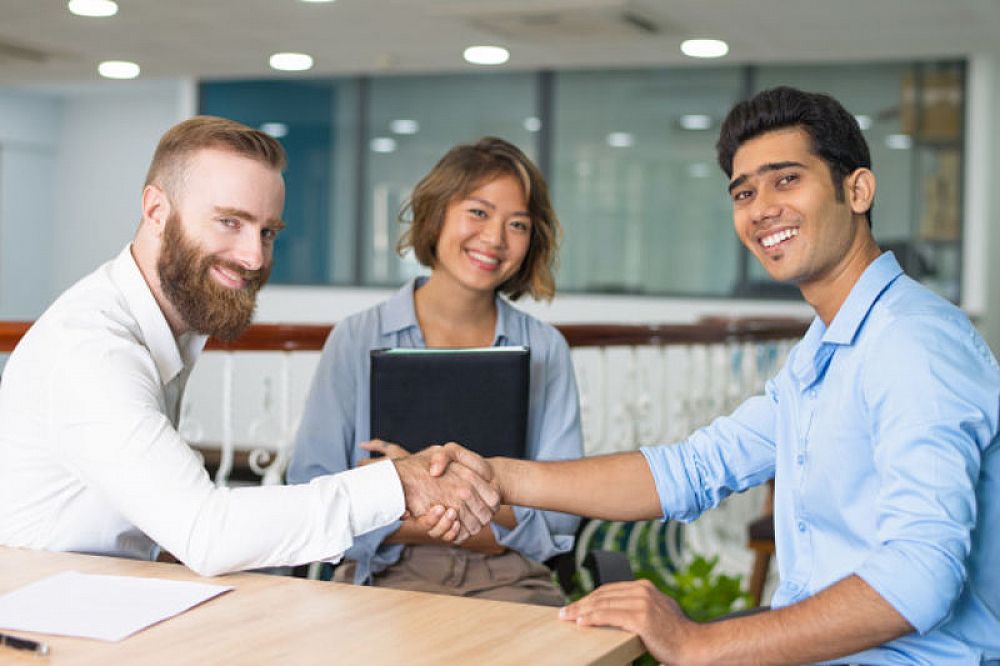 For many people the TEFL adventure is a short-term plan that offers a convenient way out of a boring job, a means to travel to dream destinations, or simply the next step on life's journey. Once they have completed their TEFL certification course many new teachers head off abroad to their chosen countries and use their teaching qualification as a way to earn a good living while they are away. After one or two years a large percentage of these teachers decide the time is right to head home to their families and careers. However, this scenario is not the case for every TEFL qualified teacher.
The majority of people start out on their journey with a short-term plan, but for some the plan begins to change once they realize that teaching is something they are actually good at and enjoy doing. For many teachers the initial one-year plan becomes a two or three-year plan and before you know it you have been teaching abroad for far longer than you ever imagined. Despite enjoying every-day teaching in the classroom, there comes a point in most teachers' lives where they ask themselves the question: What is the next step in my TEFL career? If you are an experienced EFL teacher who is looking for a new challenge, take a look at these career ideas for inspiration.
Also Read: 5 Steps to Work on Your ESL Teaching Career
Specialized English language teacher
Most new EFL teachers find themselves teaching general English or conversational English in schools and language centers as this is where the greatest demand is found worldwide. This common type of teaching is also the best way to learn your trade as an educator as you get to develop your skills and learn how to deal with different classroom scenarios gradually. After a while the next obvious step for many teachers is to branch out into a specialized area of EFL teaching. One area known as English for Specific Purposes (ESP) offers several different options, such as English for Tourism, English for Aviation, and English for Banking. English for Academic Purposes is another popular area that attracts many TEFL qualified teachers. This option focuses on preparing students for life in an English speaking university and offers good prospects in top universities all over the world. The specialized area of TEFL that offers the largest number of jobs is teaching business related English. Jobs in this sector can be found in many different environments in almost every country you would want to live and work in.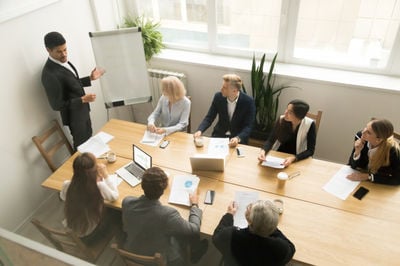 Teaching materials developer
Sourcing and creating materials to use in the classroom is a part of everyday life for most EFL teachers and for some it can become the next step on their TEFL career path. If you find that you enjoy being creative and coming up with unusual and original ideas to use in your lessons, this could be a great option as a full-time position. There are a number of large publishers of teaching materials that you can apply to work for. In this environment you could be involved in writing course books and resource books for all ages and language levels. Alternatively, you can continue creating your own materials that can be sold to other teachers via your own website or other more established online material providers.
Also Read: "Authentic" English: 3 Tips for Implementing Authentic Materials in Language Classrooms
Examiner or test marker
For many English language students worldwide the ultimate goal is to take and pass an internationally recognized English proficiency exam. The two biggest and most well known are the IELTS (International English Language Testing System) and TOEFL (Test of English as a Foreign Language). Another popular exam set you might come across is the Cambridge Suite that includes tests such as the Cambridge Proficiency Exam and the Cambridge First Certificate. If you have had some experience in preparing EFL students for any of these common examinations you might be able to land a job as an exam marker and/or examiner. This is not a career you can just fall into as it requires a considerable amount of training, but it is certainly an interesting option to consider.
Also Read: Important Information about IELTS and TOEFL
Director of Studies
Many teachers find the administrative side of teaching to be a bit of a drag, while for others it can be an enjoyable experience that can lead to a whole new TEFL career as a Director of Studies (DOS). There are many thousands of private language centers in countries across the world and most of these will have a DOS who is responsible for a range of duties on top of a limited teaching schedule. Common duties of a DOS include hiring staff, preparing teaching rosters, organizing resources, and placing new students into the appropriate level classes. To be eligible for this type of position you will typically require several years of classroom experience and an advanced level qualification such as a Diploma in TESOL.
Teacher trainer
If you have an interest in the theory of teaching and are passionate about improving teaching practices, you might be interested in being a teacher trainer. There are several different course providers offering TEFL/TESOL or CELTA courses in many countries worldwide and you might have visited one yourself when taking your own initial training course. The role of a teacher trainer involves presenting input sessions on English grammar subjects, teaching skills, and other areas of the course curriculum. You will also observe your trainees in teaching practice sessions and offer constructive feedback on their performance. If you enjoy standard teaching, you should still get to spend some time teaching language learners as many courses include observation lessons where the trainees sit in on the course trainers in action in the classroom.
Also Read: 6 Steps to Becoming a TEFL Trainer
Online blogger/Vlogger
Although it might be difficult to make a full-time living out of this option, it is still worth considering if you want to make a bit of extra money on top of your teaching salary. You could set up a blog dedicated to TEFL, travel, or life as a digital nomad, to mention just a few options. This is a popular path for teachers who enjoy writing, photography, and the lure of social media. The main avenues of income in this field are advertising revenue and sponsorship deals. Although you will inevitably start out small, there is no telling how far you could take it with the right attitude and dedication.
Also Read: 10 Female Travel Bloggers You Should Be Following Right Now
Are you ready to take the next step in your TEFL career?
Hopefully this post has shown you that there are many more options for experienced EFL teachers than just teaching regular lessons in the same old classroom. While you will first need to learn your trade as a teacher to be in with a chance of securing a job in one of these sectors, it is clear that there are many different ways to move up the career ladder without throwing away all the great experience you have gained while living and teaching English abroad.
Apply now & get certified to teach english abroad!
Speak with an ITTT advisor today to put together your personal plan for teaching English abroad.
Send us an email or call us toll-free at 1-800-490-0531 to speak with an ITTT advisor today.
Related Articles:
Check out what our course grads say in our many video testimonials!
---
---