10 Female Travel Bloggers You Should Be Following Right Now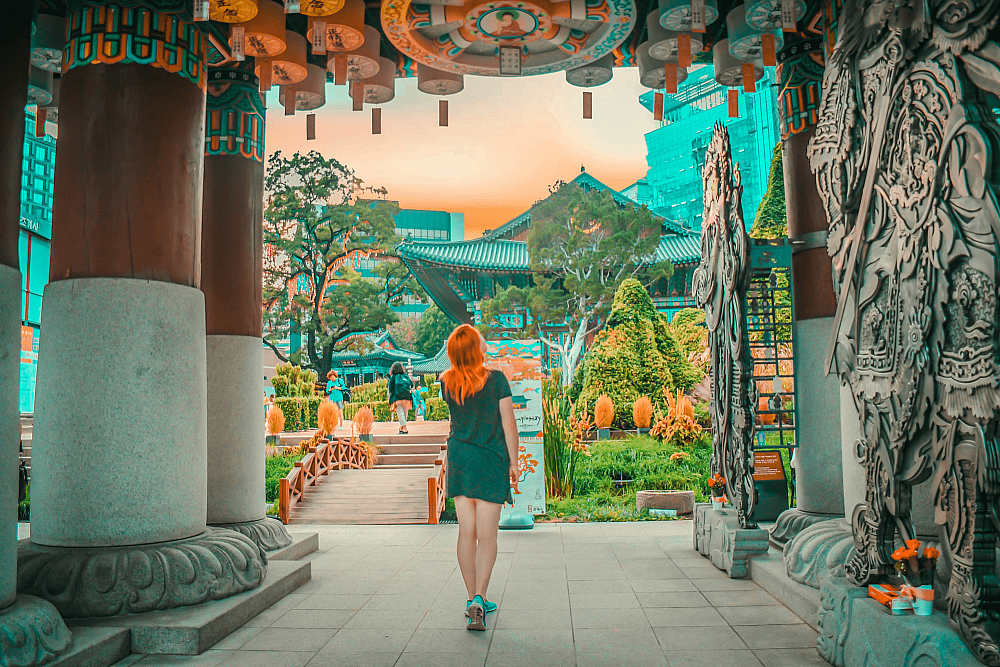 Are you planning on quitting the 9-to-5 and embark on an adventure of traveling the world? The following 10 women have done exactly that. Most of them got their TEFL certificate and are teaching English abroad, while others started out teaching and are now full-time travelers. Here are 10 female travel bloggers you should be following!
@curiositytrav
Jessica from @curiositytrav is from San Diego and has visited 40 countries so far. After studying International Business at San Diego State University, she also studied in Buenos Aires. After her experience in South America, she moved on to teaching English through the EPIK program in South Korea for two years and backpacked around Asia for 5 months after her contract was over. She then moved to Madrid and taught English and is now a full-time traveler and freelance writer. Check out her blog at www.curiositytravels.org.
Also read: The 8 Best Countries in Asia for Teaching English Abroad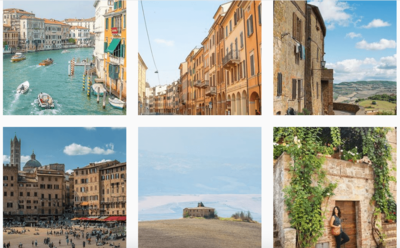 @lindagoeseast
Our staff member Linda (@lindagoeseast) has to have a place on this list. After growing up in Germany with a German mother and American father, she quickly realized that she wanted to see more of the world - a lot more! After learning French, Spanish and Mandarin Chinese, she took the leap and moved to China for a six-month internship with a German online marketing company. After getting her Bachelor's in Management in San Diego, Linda moved back to China to teach English. Since 2015, she has been based in South Korea, where she taught English for a year before joining ITTT full time. She's traveled all across Asia and other parts of the world. Check her blog out at www.lindagoeseast.com.
Also read: Teaching English in South Korea and China - Alumni Report by Linda D.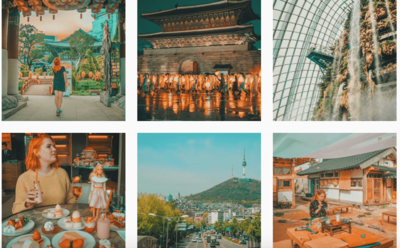 @ginabearsblog
Gina (@ginabearsblog) is from Chicago and has been interested in Japan since she was a teenager. After graduating college, she moved to Japan to teach English through the JET program, where she was placed on the beautiful island of Okinawa. After three years of teaching English in Japan and exploring all corners of the country, she packed her bags and moved to South Korea. She has been in Korea since 2015 and is teaching English through the EPIK program. Check her blog out at www.ginabearsblog.com
Also read: Step-By-Step Guide To Legally Teaching English in Japan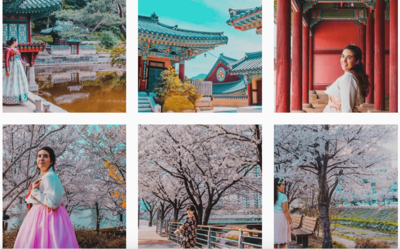 @milesofsmiles
If you are interested in teaching English in Southeast Asia, be sure to follow Kelsey, aka @milesofsmiles., for inspiration. After a solo trip to Costa Rica at 16 and a semester abroad in Budapest at 19, Kelsey was bitten by the travel bug. She left home permanently after her 22nd birthday and moved to Thailand where she taught English for a year and a half. After that, she moved to Vietnam to teach English there. Now, she calls Hanoi home, teaches English full-time and goes on as many adventures as she can. Check her blog out at milesofsmiles.co.
Also read: Top 10 Cities in Asia with the Highest Demand for English Language Teachers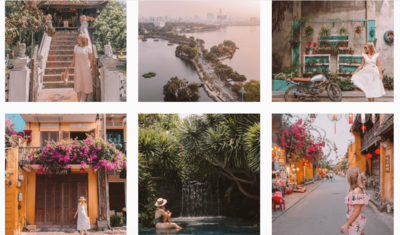 @lifeofbrit
Originally from Madison, Wisconsin (U.S.A), Brit (@life.of.brit) worked in marketing before deciding it was time for a change. As a daydreamer bit with the travel bug, she decided to quit her job and move across the world to South Korea to teach English at a public elementary school. Brit began her blogging journey as soon as she landed overseas in January 2017 and has enjoyed it ever since. She's happiest when writing, snapping photos, hiking and exploring new places. Be sure to follow her adventures in South Korea and beyond for her best travel tips, guides, recommendations and more - you won't be disappointed! Check her blog out at www.lifeofbrit.com.
Also read: Private or Public Schools in South Korea - Where is it Better to Teach English?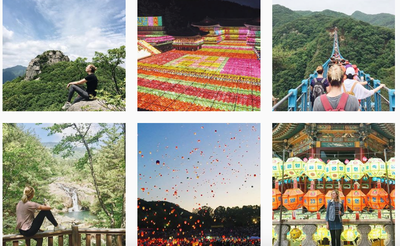 @thatbackpacker
Audrey's (@thatbackpacker) adventure teaching English began shortly after graduating from university. Born in Canada and raised in Argentina, she had always been fascinated with travel and languages, and when the opportunity to teach English in South Korea presented itself, it seemed like the perfect way to experience a new part of the world. After completing her year of teaching, Audrey decided to backpack around Southeast Asia, and a trip that was meant to last a few months turned into 5 years of globetrotting! She now blogs and creates videos full time documenting the places she travels to. You can follow her adventures at www.thatbackpacker.com.
Also read: The Best Places for Non-Native English Speakers to Teach English Abroad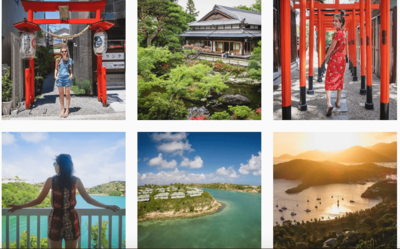 @eternalexpat
Laura from @eternalexpat is a travel writer and blogger originally from New York. After graduating from college, she couldn't wait to get out and see more of the world. She left home in 2010 and hasn't looked back. In that time, she has lived in Switzerland, New Zealand, Australia, South Korea, the UK, and she now calls Mexico home. Check her blog out at www.eternal-expat.com.
Also read: Top 7 Spanish Speaking Countries for Teaching English Abroad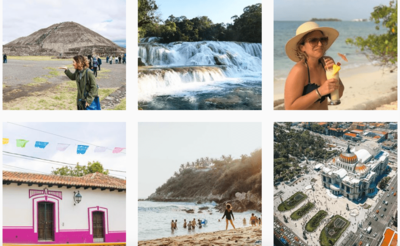 @wander.dolls
Ashley (@wander.dolls) always wanted to set off into the world, so she decided to head to Seoul to become an ESL teacher. Initially, Ashley only planned on staying in Korea for 1 year but she loved it so much that she stayed another one. During her time there, she was able to explore countries all around Asia. After her teaching experience, she switched to being fairly nomadic and location independent, working remotely and taking on in-person gigs around the world. Check out her blog at www.wanderdolls.com.
Also read: How To Find a Job As an English Teacher Online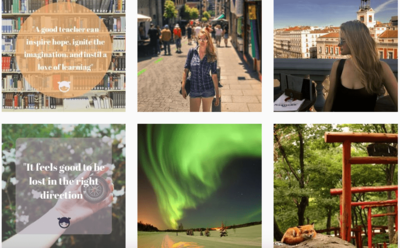 9 @courtneylikkel
Courtney (@courtneylikkel) is a recovering expat, travel addict, and gluten-free foodie from Los Angeles. After three years of teaching English in Madrid, she's still tasting her way around the globe. Join her on her next adventures!
Also read: How to Legally Teach English in Spain with a Student Visa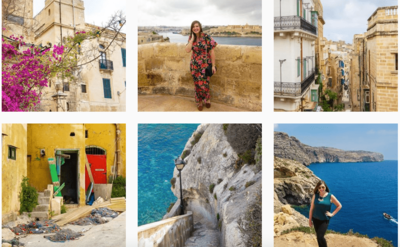 10 @feministglobetrotter
Kristin (@feministglobetrotter) is an avid traveler who believes every woman can travel alone with confidence. After studying French, Spanish, and Papiamentu in school, she spent a year teaching English in the Bretagne region of France. Kristin later bought a one-way ticket to Peru to pursue her dream of freelance writing. Her blog "The Feminist Globetrotter" explores the intersection of feminist thought and solo travel for women.
Also read: How to Legally Teach English in France With a Student Visa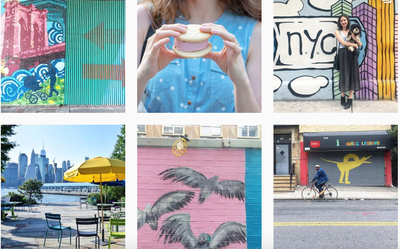 Are you ready to live and teach English abroad?
As you can see from these ten power women, teaching English abroad can lead you to amazing places and exciting career paths. If you'd like to follow in their footsteps, the first step of your adventure abroad is taking your TEFL course.
Apply now & get certified to teach english abroad!
Speak with an ITTT advisor today to put together your personal plan for teaching English abroad.
Send us an email or call us toll-free at 1-800-490-0531 to speak with an ITTT advisor today.
Related Articles: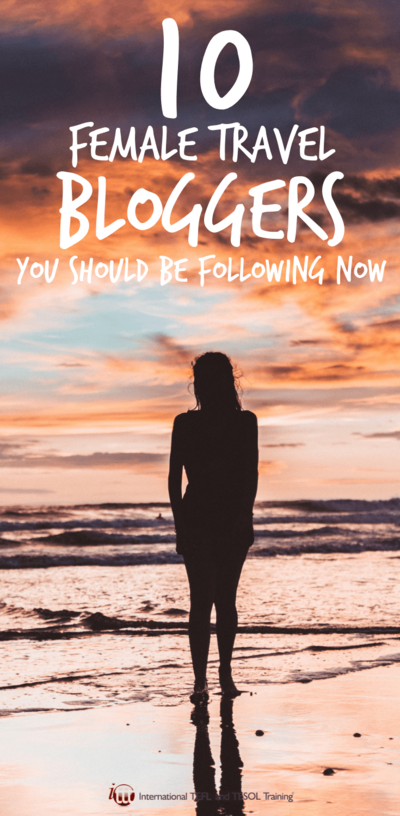 ---
---