You've finished your TEFL course - Now what?
One of the biggest challenges facing any teacher wanting to work abroad is ensuring they become TEFL certified. Securing the qualification will open up the door for a wealth of fresh opportunities around the world, finally giving you the chance to live out your teaching dreams in a new country or continent.
Table of Contents
Plan your move to another country
Think about where you'd like to teach
Starting searching for a teaching job abroad
Do you want to teach English abroad? Take a TEFL course!
But now that you've finished your TEFL course – now what? With the coursework out of the way, now is the time to start putting together your plan for how you can use your new certificate. We've put together a list of essential things to do in order to make the most of your long-held ambitions.
Plan your move to another country
Thinking about, and actually moving to, another country are two completely different things. It involves a huge change in your life and is a big step to take. Even though you've gone to the expense of becoming TEFL-certified, you still need to be sure this is the right move for you.
How will you overcome the language barrier outside of work? The change in food and culture? Moving away from friends and family? Teaching abroad can be one of the best choices you'll ever make in your career and it can offer wonderful rewards – but just be sure you are ready for the changes ahead.
Think about where you'd like to teach
Now that you're sure you are going to enjoy the many benefits of teaching abroad, you need to think about where you'd like to teach. Having a TEFL certificate on your CV will create a whole world of new opportunities for you to explore.
Asian countries like China and Singapore feature a host of international schools that are constantly looking for TEFL-qualified teachers, with strong salary packages to match. Likewise, schools in Middle Eastern countries such as Qatar and Saudi Arabia want the next generation to be English literate as the countries open up to the world like never before.
Also consider the travel requirements needed for your preferred location. For example, if you apply for work in Dubai you will need to secure residency before you can get a work permit. Whereas, China need you to have a passport from a certain list of countries. And if you apply for jobs in Japan you are required to be living in the country beforehand.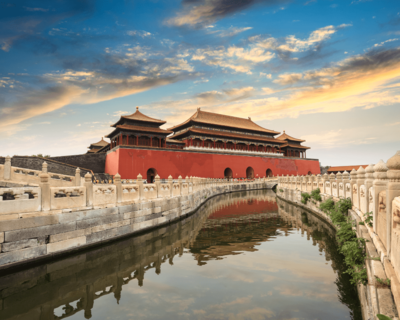 What do you want to achieve?
Everyone has their own goals and ambitions and this also has to be taken into consideration. For example, are you looking to live in another country long-term and settle down for a number of years aiming for promotion? Or do you want to use the TEFL certification as a passport to explore as many different countries as possible, working on short-term contracts or as a supply teacher?
Of course, you could arrive in another country and have a change of heart and set new goals at any time. But before jumping onto a plane it makes sense to have an initial idea of why you are going there and what you'd like to achieve. Some questions you can ask yourself include:
What is your minimum salary (taking into account conversion rates)?
Can you afford to live in the city/country you ideally want to work in?
Are you looking for a 9-5pm job, or evenings, weekends etc?
Would you be willing to work remotely?
What age group do you want to teach?
Do you want to work in a city-based school or something more rural?
Would you consider private tuition?
Starting searching for a teaching job abroad
Your TEFL provider may be able to connect you with some tips on how to find a teaching job abroad. Take advantage of any job hunting guidance they can offer, as you can use their experience to fast-track your search and ensure you make the right choices for your career.
If the TEFL provider isn't able to offer that sort of assistance, you can start searching online. Finding a good quality job board that offers new opportunities in a variety of countries around the world is easy. Then you can narrow down your search by country and subject, making your search more focussed. General Google searches will produce a lot of results, although it's easy to get lost in the many pages it will throw up and it can be difficult to tell which board is up-to-date and offering reliable information.
You may already have a clear idea about the country you want to work in. For example, if you want to teach in New Zealand articles like this will give you an insight about what to expect. Or, anyone thinking of working in Singapore should look for articles that explain more about the country and your earning potential.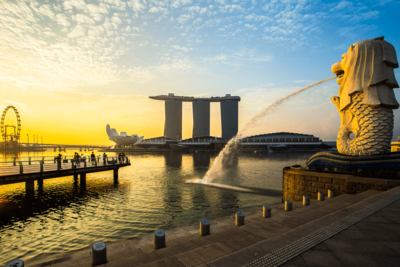 Prepare for interviews
You've set yourself on travelling abroad, are now fully qualified, completed your research and identified your goals – now you need to prepare for potential interviews.
It almost goes without saying your TEFL qualification needs to be added to the CV and positioned prominently for recruiters to see. If you want to add a few new skills to your resume, then you could look at taking on digital literacy or cultural responsive teaching courses that will sharpen your teaching skills abroad even further. And it's not just your CV that may need to be updated and more focussed. What you have on paper has to be sold in-person during the interview process. Not everyone feels comfortable during the interview process and even the most experienced can get flustered and nervous – especially if it is a bigger opportunity.
Knowing how to interview well is an important and one that takes a little while to master. If you feel you need to improve in this area, maybe run through trial questions and answers with a friend or family member. There is also a wealth of resources available online that can provide good techniques that can improve the way you talk about yourself and the roles you apply for in interviews.
Do you want to teach English abroad? Take a TEFL course!
Apply now & get certified to teach english abroad!
Speak with an ITTT advisor today to put together your personal plan for teaching English abroad.
Send us an email or call us toll-free at 1-800-490-0531 to speak with an ITTT advisor today.
Related Articles:
---
---