6 Steps to Becoming a TEFL Trainer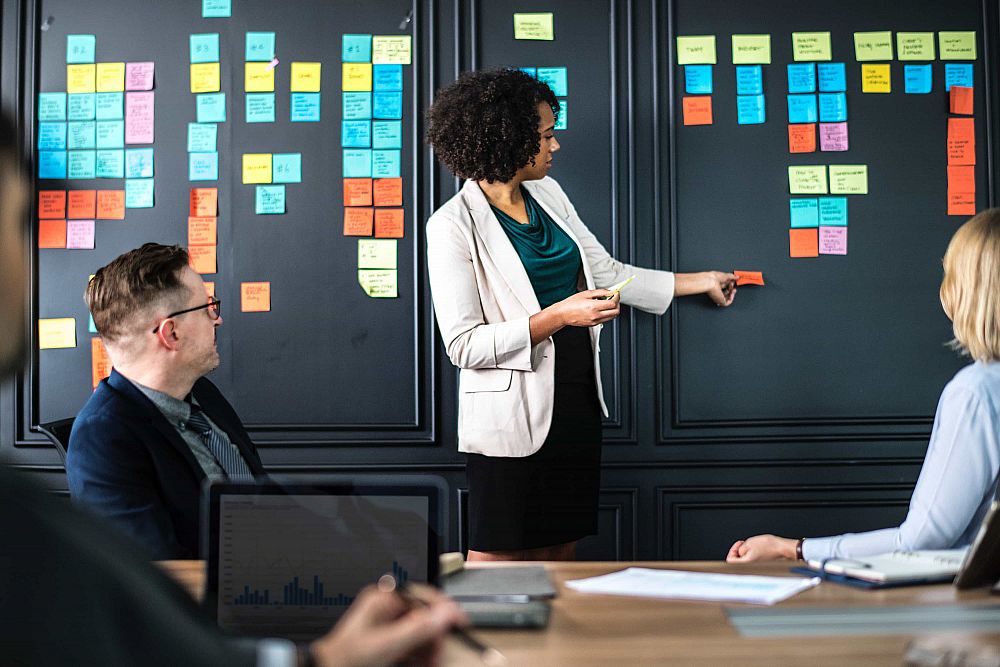 One of the routes you might want to think about taking after your TEFL course is to train other people how to teach English. It can be very rewarding seeing people who have never taught before gain in confidence and ability over a short space of time. What does it take?
Table of Contents
STEP 1: Complete your TEFL course
STEP 2: Continue your formal studies
STEP 4: Choose the right location
STEP 5: Find a company to work for
STEP 6: Plan to settle into the job
Are you ready to teach English abroad?
Check out what our course grads say in our many video testimonials!
Listen to this blog post:
STEP 1: Complete your TEFL course
The first step to becoming a teacher trainer is to complete your TEFL certification course. Don't feel that only people who do particularly well are cut out to be trainers. You need to empathize with your trainees, and it can be advantageous to have struggled through and only just about passed the course as long as you've then developed your skills with experience. Taking an entry-level course is only the very beginning of the journey, but the journey doesn't have to be a long one if you work at improving your skills with every lesson you deliver. Look back on the difficulties and work out how to avoid them next time. Do self-evaluations every day you teach. This will help you to not only predict difficulties that new teachers will have, but also to devise ways to advise and help them.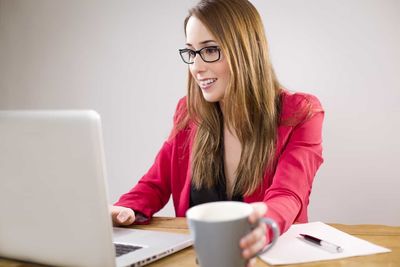 STEP 2: Continue your formal studies
Take a DipTESOL. You need to know your stuff with regards to grammar, teaching skills, phonetics & phonology. Get certificates in Business English and Young Learners teaching. Read articles in TEFL related forums. Build up a database of useful sites. Sign up for newsletters – and read them.
STEP 3: Get Experience
Aim to get varied experience with different class sizes, ages and levels. Develop your CV/resume, focusing on anything that demonstrates an ability to train others. Try to get a role mentoring new teachers that start working in your school. Whilst having held a more formal senior position in a job such as a coordinator or Director of Studies isn't vital when applying to become a TEFL trainer, it would certainly make you more attractive to potential employers.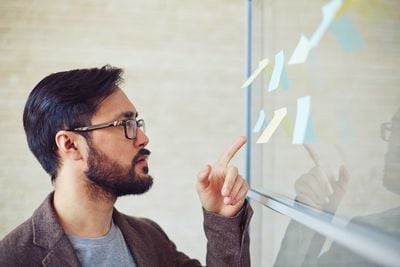 STEP 4: Choose the right location
Aim to find a location where you want to settle down for a while. Working as an EFL teacher in a school may offer flexibility, perhaps as a way to make money while you're traveling. However, TEFL trainers are expected to be more stable as people researching what course to take are attracted to training centers with well-established staff. You're unlikely to get employment for very long if your CV/resume shows a history of short-term positions. You also need to be realistic about working hours. The courses are typically advertised as intensive, so expect the working hours to be long too. Look at the course dates – avoid companies that offer continuous back to back courses for a full year unless you really feel you can cope with it. By the end of a 4-week course, you won't be fresh to start another one a few days later!
STEP 5: Find a company to work for
Not many TEFL teacher training positions are widely advertised, and that's probably because most people who land one of these roles don't give them up easily! This is going to involve some legwork rather than simply applying via email. Visit the training schools with your CV and sell yourself. You may be fortunate to get a job as an EFL teacher with a language school that also runs teacher training courses, then gradually become involved in various elements of the course, initially on a part-time basis. Networking can also help – the more people you know in the business, the higher the chance will be of finding out about any upcoming opportunities. Think about attending advertised conferences or seminars and talking to as many people as possible whilst you're there.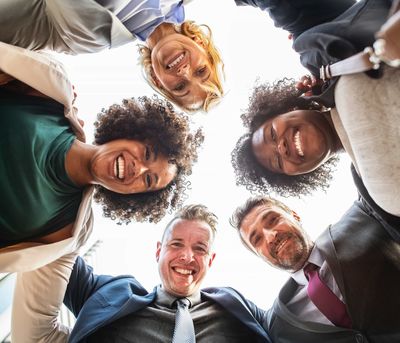 STEP 6: Plan to settle into the job
Don't try to run before you can walk. Be realistic in interviews when saying what you can do. Perhaps start with delivering lessons for trainees to observe, then helping them prepare theirs, observing and giving feedback and advice. Gradually start doing input sessions on teaching skills and grammar, building up your workload month by month. It would be unreasonable for any employer to expect someone new at the job to deliver an entire course. Expectations on pay also need to match your contribution to the course. There are lots of skills that trainers need beyond those needed for teaching EFL in a classroom. Not least is recognizing that the course puts some people in a stressful situation. Skill sets needed include:
Diplomacy. Be capable of getting on with people – even those you don't like.
Being clear about you want your trainees to do and give clear instructions.
Being aware of what words not to use when giving feedback about trainees lessons - some people are very sensitive.
Being organized.
Have an encouraging manner.
Tolerance, within the boundaries of course requirements.
Patience and empathy.
Being able to identify positives out of negatives.
Are you ready to teach English abroad?
Hopefully, this has given you some pointers about how to embark on your journey towards training people to teach English as a foreign language. You will need to continue to develop your own skills whilst training others and may want to think about where you go from there. You may, however, find you rather like the role and settle into it for some time.
Apply now & get certified to teach english abroad!
Speak with an ITTT advisor today to put together your personal plan for teaching English abroad.
Send us an email or call us toll-free at 1-800-490-0531 to speak with an ITTT advisor today.
Related Articles: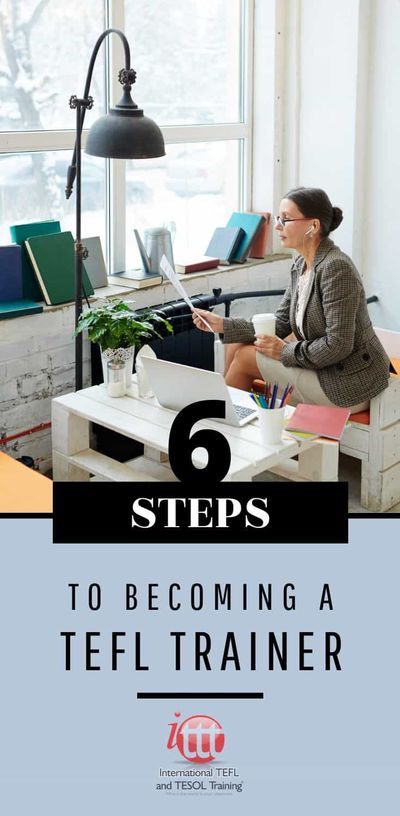 Check out what our course grads say in our many video testimonials!
---
---