How To Start Your Own ESL Teaching Service
The number one question I had to answer before deciding to start Practical English Teacher was "Do I want a new boss or to be my own boss?". I spent months asking myself this before I finally decided to do it. There's a lot of security and credibility that comes with working for a larger ESL company. And I'm not knocking anyone who wants to do that but if you're like me and you're looking for some advice on where to start with your own ESL Service, let's talk.
Starting Out
First and I would say most importantly, ask yourself, what is your teaching style? What is your expertise and how can you use that? People tend to say "I just don't have a business mind" well then, what kind of mind do you have? How can you use that to attract potential customers, and show them how valuable your classes are? For example, I have a lot of experience with public speaking and resume building. My teaching style is very conversation based, therefore these are two things that my services focus on. I advertise my skills and experience, and how I'm able to use those things to help students achieve their goals.
Then think about what kind of students you want to attract, how is that going to affect your marketing? I wanted to offer services in places where larger platforms or companies aren't as accessible. For example, my current and potential clients are mostly from Afghanistan, where larger companies don't have a presence. This is the area I've spent the most time researching, like what are average services and pricing for those services in different places, what do those services provide, etc. And what I've come up with is a system where students pay a certain rate per class that's reasonable in their country, that changes slightly depending on how many classes they add to their package. This is also why I use apps like Whats App and google docs to keep in contact with my students and provide them with practice and resources.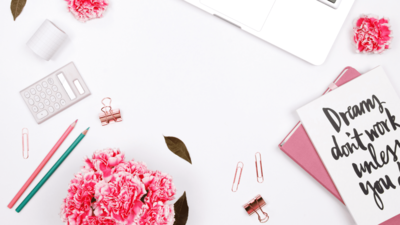 Advertising and Expanding
One and easily the most effective way, that I've started to get clients is through friends of mine from other countries. Word of mouth is easily the best marketing tool if you already have a fairly international friend group. Which, if you're like most of the ESL teachers I've met, who have been traveling around, is a good way to start. I would encourage you to keep your marketing as personal as possible, if you have good reviews or comments from previous students that you're able to share, do so, if you've done other work that shows your skills as a teacher then by all means use it.
I'm sure this is something you all do fairly regularly already if your company works anything like the one I worked for. Where you have to write your bio and post things on something like a social media page to attract students (or their parents) to book your classes. But what I think is great about doing this on your own, is you're allowed to do so shamelessly and openly and without a lot of the rules that may make it more difficult to build lasting student-teacher relationships. For example, at my previous company, there wasn't a lot of student interaction on their social pages as well, which made it hard to know what the students were interested in, what they were looking for and what they thought of the platform, teachers, classes, etc. But by being able to use social media pages that I run, in a way that I know from experience is more effective at building engagement and interaction, gives me the ability to not only attract the audience I want but to get more feedback about what people are actually looking for. Which is why I would suggest that whatever kind of platform you create, use social media to the best of your ability.
Also read: 4 Essential Tools For Teaching ESL Online
How Do I Create a Platform?
Speaking of platforms, I would strongly reccommend a service like Wordpress.org, they have a lot of options and a variety of plans that you can choose from for exactly what you need. They also partner with a few hosting sites, like BlueHost, that make it easy to understand what they're offering you and what to use their services for.
When it comes to your actual website and platform, think about what technology and tools work well with your teaching style. What tools do you already use? For example,my teaching is very focused on conversation, I don't like teaching from a powerpoint, so to start with I'm teaching classes over Skype. I would reccommend starting smaller like this, but as you grow your client base and feel you need more tools or a seperate platform, UpWork is a great place to find capable programmers for a variety of price points.
One reason I enjoy Wordpress.org so much is because of the variety of Plug-Ins that they offer. It takes a bit of digging and research to find the best, I recommend reading the reviews and checking when the Plug-In was last updated, which are both good indicators of how useful they are. Also, there are quite a few channels on Youtube that are great resources for how to install, set up and use these Plug-Ins, I prefer WP Eagle because I find their tutorials the easiest to follow along with. Some of the Plug-Ins I've found most useful are Ultimate Social Media Icons, which give you the ability to link all of your social media to your website and manage how people can share or access your content from different social media sites. Elementor is a great way to edit your site professionally, and Optinmonster gives you a lot of great tools to help keep track of where your site traffic is coming from i.e. who your audience is.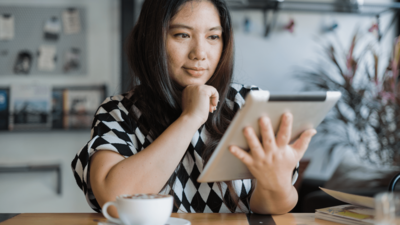 Best of Luck!
If there's a last bit of advice I'd like to leave you with, it's this, don't sell yourself short. I've heard so many teachers doubt their abilities because they work for a company who gives them lesson plans, or because they don't have as much teaching experience as one of their colleagues. But teaching goes so beyond just how long you've worked in a certain company or what specific classes you've taught so far. Don't be hesitant to use the skills you've learned elsewhere or utilize your expertise that doesn't necessarily focus on English as a second language.
I hope you've found something useful from this article, I can honestly say that becoming an ESL teacher has easily been one of the most rewarding things I've done. The students I've had and the things that I've been able to learn from them, as well as the experiences I've had are things that I hope to never forget.
Do you want to teach English online? Become a TEFL certified teacher!
Apply now & get certified to teach english abroad!
Speak with an ITTT advisor today to put together your personal plan for teaching English abroad!
Send us an email or call us toll-free at 1-800-490-0531 to speak with an ITTT advisor today.
Related Articles: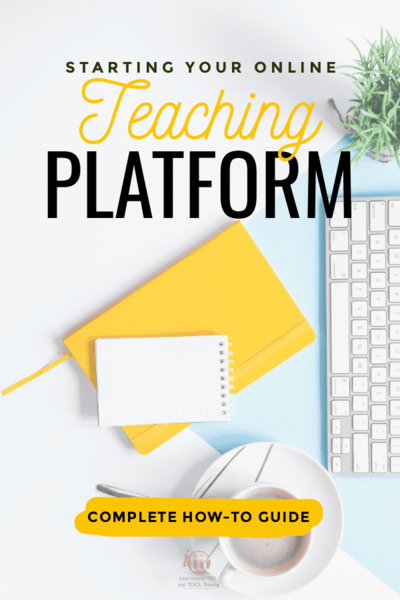 ---
---