8 Best Places to Teach English Abroad for Food Lovers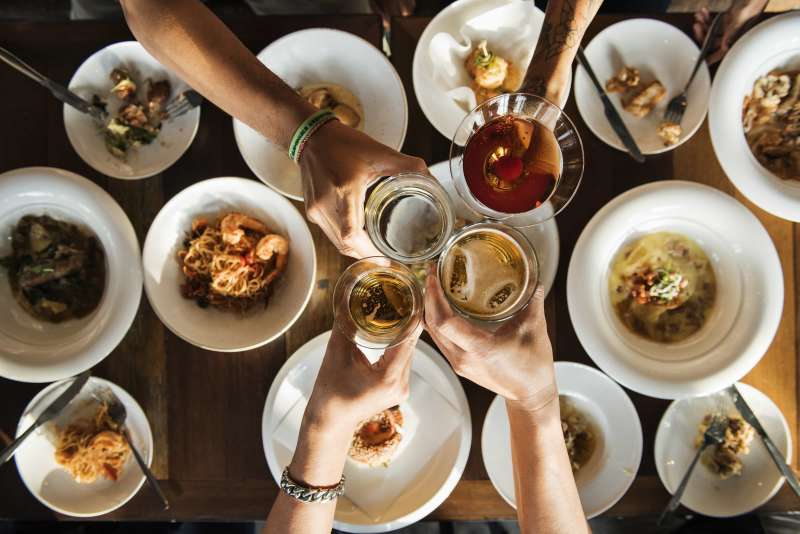 One of the many benefits of teaching English abroad is that you can combine your new career with your own hobbies and passions in countries all over the world. If sampling new and exciting cuisine is your thing, then you will have plenty of great food loving destinations to choose from. Here is our pick of the best destinations where teaching jobs and great food options are both in abundance.
1. Spain
Spain has historically had one of the biggest markets in Europe for ESL teachers and it is also home to some of the best cuisine on the continent. Spanish food is generally divided into three distinct areas: The Mediterranean region which is famed for its seafood, gazpacho soup and paella; the Inner region where you can indulge in hearty soups and stews; and the Atlantic region where you will find all manner of fish dishes. Wherever you are in the country, you can also enjoy a huge range of bite-size tapas with your after work drinks.
Food Lovers Highlights
Tortilla Espanola or Spanish omelet can be eaten for breakfast, lunch or dinner. Every cook has their own method, but it is often said that you can tell the quality of a bar or restaurant by their version of this local favorite.
For a great start to your teaching career in Spain why not take a 4-week in-class TEFL certification course at one of our 4 Spanish locations?
2. Thailand
If you are looking for a long-established TEFL market with an internationally loved cuisine in Asia, then Thailand certainly fits the bill. Here you will find local restaurants and street food of such high quality and value that the majority of locals rarely bother to cook for themselves. Thai food is famous for blending five key tastes: sweet, spicy, sour, bitter, and salty; which all combine to make some of the most distinctive flavors in the world. Crucially, TEFL jobs are just as plentiful as the local cuisine in most parts of the country.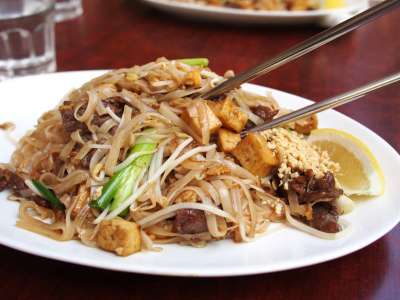 Food Lovers Highlights
Two well-known dishes that you won't be able to get enough of are pad Thai (stir fried noodles) and tom yum (hot and sour soup), both of which are utterly delicious, widely available, and exceptionally cheap!
For a great start to your teaching career in Thailand why not take a 4-week in-class TEFL certification course at one of our 4 Thai locations?
3. Mexico
If Latin America is more your scene, you should take a look at Mexico as it has the largest demand for ESL teachers in the region and one of the most widely known cuisines in the world. Developed over thousands of years, Mexican food is as varied as it is delicious, from simple staples such as tacos, nachos, and burritos to more elaborate offerings that include spit roasted meats and whole marinated fish baked in a mouthwatering sauce. After a day in the classroom, a cold local beer or a classic margarita are also a treat to look forward to.
Food Lovers Highlights
One must-try dish is Pozole which is a traditional soup or stew that is often served up on special occasions such as birthdays, Christmas and New Year. You should also try Chilaquiles for a whole new take on breakfast, Mexican style.
For a great start to your teaching career in Mexico why not take a 4-week in-class TEFL certification course at our training center in Chiapas?
4. Vietnam
The popularity of this gem of a country in Southeast Asia is rapidly growing, both in terms of ESL teaching and its fabulous food. Jobs are abundant and well paid in relation to the cost of living and the street food culture is second to none. One fact that appeals to many people is that Vietnamese cuisine relies heavily on fresh herbs and vegetables and uses little oil or dairy which makes it one of the healthiest in the world. Due to its French colonial past, you can also expect good coffee and warm baguettes during your stay in Vietnam.
Food Lovers Highlights
One of the most famous dishes in Vietnamese cuisine is the noodle soup known as pho. Every region has its own variation and it can be found at street stalls and restaurants throughout the country.
For a great start to your teaching career in Vietnam why not take a 4-week in-class TEFL certification course at our training center in Ho Chi Minh City?
5. Japan
When you mention Japanese food many people will only think of raw fish, however, Japanese cuisine is actually much broader than you might realize. Across the country you will find a wide variety of dishes developed over centuries, as well as many that have been adopted from other cultures in recent years. Japan actually holds the record for the most Michelin-starred restaurants in the world; however, you don't have to break the bank to eat well as there are plenty of affordable noodle shops and street stalls to try if you are on a budget.
Food Lovers Highlights
Among the many mouthwatering street food dishes available, takoyaki is one of the most popular. These delicious balls of fried batter are filled with small pieces of octopus, pickled ginger and spring onion and are not to be missed.
For a great start to your teaching career in Japan why not take a 4-week in-class TEFL certification course at our training center in Tokyo?
6. Italy
No list of popular cuisines or TEFL destinations would be complete without mentioning Italy. Although pasta and pizza dishes are hugely popular all over the world, there are many other more unique delights to enjoy in every region of the country. Wherever you find yourself in Italy, you will find simple, fresh ingredients expertly put together to produce exquisite dishes that have been passed on from generation to generation. The country's status as one of the best wine producers in the world also offers plenty of opportunities for connoisseurs and enthusiastic amateurs alike.
Food Lovers Highlights
One treat that you can enjoy at anytime of the day or night is gelato, the world's most delicious ice cream. Which of these traditional flavors will be your favorite: Vanilla, chocolate, hazelnut, or pistachio?
For a great start to your teaching career in Italy why not take a 4-week in-class TEFL certification course at one of our 2 Italian locations?
7. South Korea
Although less well known internationally than many of its neighbors, South Korean cuisine offers some of the tastiest food in Asia. It also has one of the largest and best paid markets for foreign teachers in the world. This great combination makes it a top pick destination for thousands of food loving teachers every year. Local dishes are largely based around rice, meat and vegetables, which are famously served up with a variety of side dishes. The most famous side dish of them all is kimchi, a fermented vegetable dish that is served with virtually every meal.
Food Lovers Highlights
Bibimbap is a popular Korean dish that typically consists of a bowl of warm rice topped with vegetables, chili paste, soy sauce, an egg, and sliced meat. This local favorite is equally popular with many foreign teachers in the country.
8. China
Although many of us have enjoyed eating Chinese food in our home countries for many years, those dishes are unlikely to bear a close resemblance to the authentic cuisine you will get to enjoy on a daily basis while teaching English in China. As it is such a huge country, the local food you will come across will vary greatly in style, ingredients and flavor from one region to the next. For example, the province of Sichuan is famous for its spicy dishes, while Shandong province is known for its excellent seafood.
Food Lovers Highlights
If you like spicy food you will love Kung Pao chicken. Wonton soup is another crowd pleaser that comes in either pork or shrimp varieties. Peking duck is also a favorite with many visitors and is considered one of China's national dishes.
For a great start to your teaching career in China why not take a 4-week in-class TEFL certification course at one of our 4 Chinese locations?
Listen to this blog post
Are you ready to teach English and eat great food all over the world?
Apply now & get certified to teach english abroad!
Speak with an ITTT advisor today to put together your personal plan for teaching English abroad.
Send us an email or call us toll-free at 1-800-490-0531 to speak with an ITTT advisor today.
Related Articles: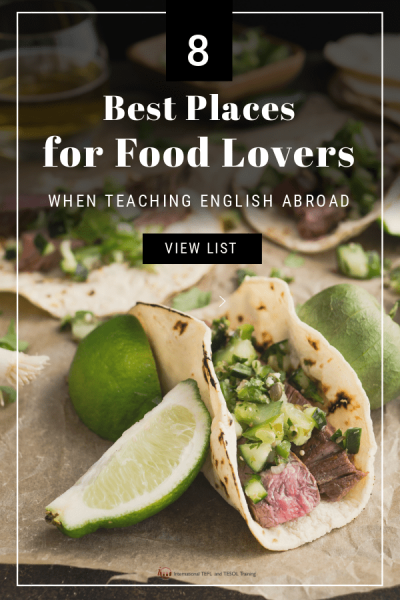 ---
After leaving the UK to travel in the mid-1990s, Mark has to date visited over 50 countries across six continents. After completing a TEFL course in Phuket, Thailand, he decided to make it his base and has since worked as an online TEFL trainer and a freelance writer.
---
Comments
No comments yet