7 Amazing Winter and Christmas ESL Activities Your Students Will Love
When the aroma of gingerbread and eggnog is in the air, you know it's time to translate your love for the most beautiful season of the year into your TEFL classroom with winter ESL activities!
While this is the perfect time to embrace winter in TEFL destinations with changing seasons, it's also ideal to educate your students living in places with tropical temperatures and other cultures about the holiday celebrations.
Here are 7 amazing winter and Christmas ESL activities your students will love!
Listen to this blog post:
1. What makes the perfect winter day?
Tell your students to imagine the following: You wake up in your bed and look out the window when you see a brightly decorated Christmas tree. It's cold and even looks like snow is slowly falling from the sky. The perfect winter day. What do you want to do today? What are you going to eat for breakfast, lunch, and dinner? Will you go sledding or have a snowball fight with your friends?
Show a couple of photos to really visualize the scene and get some ideas flowing. Then, give your students some time to write their story. Next, have them come up to the front, or make a chair circle, and have them talk about their perfect winter day.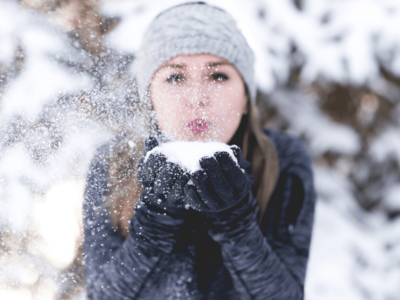 2. Write an article for a local newspaper
Wow! Look! It's all white outside and everything is covered in snow! What is happening? Write a news article or announcement for the local newspaper to break the news of this event. Are you ready for winter? Did you purchase all your Christmas gifts? Do you have a warm coat? Imagine how this is going to affect your neighborhood.
This is a fun activity to report a "real-life emergency". It's especially fun to play in a TEFL destination where winter normally doesn't happen and the students have never experienced snow. It's also helpful to show some more visuals to get the students thinking.
Also read: The Benefits of Having Good Rapport with Students
3. Make paper snowflakes
This is great to bring a little creativity into your ESL lesson and your students are going to love it. Prepare by having several sheets of paper and scissors for all the students. You can use shimmery silver or golden paper and colors like icy blue, gray and white to really get into the winter spirit. Show your students how to cut the paper to create a snowflake using the folding and cutting technique and then have them create a couple of unique snowflakes by themselves. Once you're done, you can decorate the classroom with the little pieces of art or let the students take them home.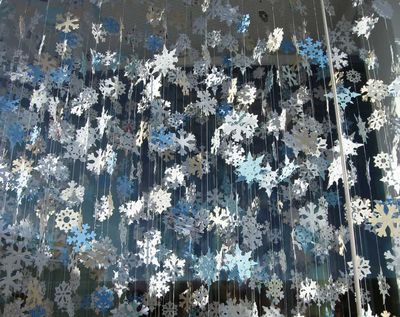 4. Read something about winter
While this might sound very generic, it's a clever activity to use for any group of students of any skill level. You can either use short texts for individual lessons or even choose a winter or holiday inspired book to read throughout the entire season if you have the time. A quick Google search gives you an array of options to choose from.
Also read: 7 Misconceptions about TEFL Uncovered
5. Play a game of Taboo
This all-time-favorite game is a great way to introduce winter vibes into your classroom. Simply write your target vocabulary, such as candy cane, blizzard, stockings, sled, reindeer, etc., onto various pieces of paper and put them into a big hat. Each student at a time draws a piece of paper and has to describe the vocab word to the class without saying the actual word. To make things more competitive, you can split up the class into teams and count points for correct answers.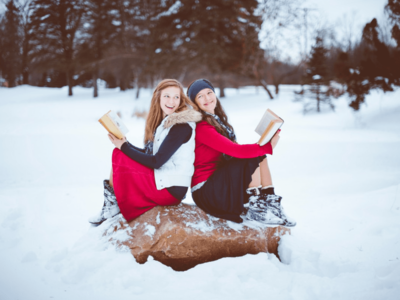 6. Holiday Extravaganza!
Surely, your TEFL destination also has a lot of exciting winter holidays. Hanukkah, Three Kings Day, Winter Solstice, St. Lucia Day, St. Nicholas Day, St. Martin's Day, Kwanzaa, New Year's Day - there's so many to celebrate! Why not create a lesson around all of these interesting holidays and festivals and those celebrated where you're teaching abroad. You can compare them and also share your own culture's holidays with your students.
Also read: The 5 Most Common Types of EFL Students And How To Deal With Them
7. If everything else fails: These worksheets do the trick!
If you need something for a quick time-fill exercise or to calm students down after an exciting game, worksheets usually do the trick! Search the net for winter and holiday related worksheets and you'll be offered a limitless selection. From matching gourds and coloring sheets to crosswords and fill-in-the-gaps - your students are going to love your season-themed worksheets!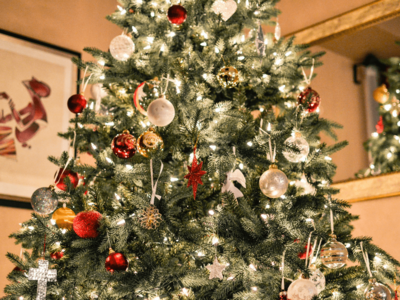 Are you ready to teach English abroad?
Winter is the perfect time to tap into the energy and excitement of this beautiful season and you should bring it into the classroom! With these 7 great winter and Christmas ESL activities you will create an amazing time with your students!
Apply now & get certified to teach english abroad!
Speak with an ITTT advisor today to put together your personal plan for teaching English abroad.
Send us an email or call us toll-free at 1-800-490-0531 to speak with an ITTT advisor today.
Related Articles: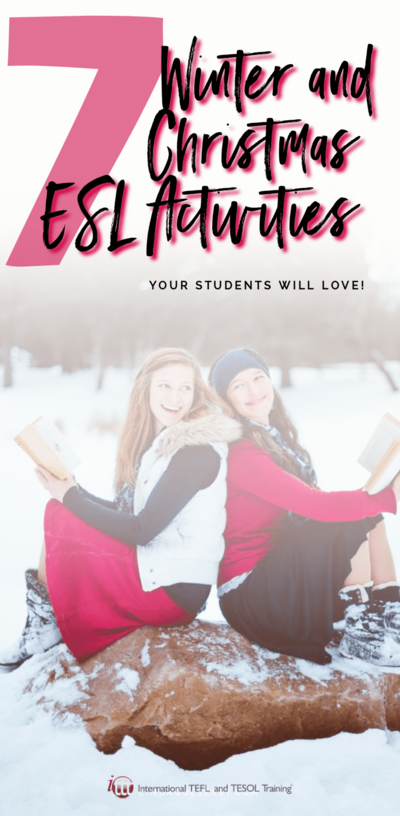 Check out what our course grads say in our many video testimonials!
---
---