How to Obtain a Work Visa to Teach English in Mexico
Mexico is a popular destination for many teachers due to its immense job market and seemingly limitless opportunities for those with a TEFL certification. On top of that, it is possible for most teachers to secure a work visa, making it a very attractive location for those seeking a stable career teaching English abroad. Moreover, Mexico does not require its teachers to possess a four-year degree and non-native English speakers can also secure a good quality position. If you are interested in teaching in an exciting location in Latin America, here's how to obtain a work visa to teach English in Mexico.
Requirements for a Work Visa in Mexico
Passport holders from all countries, except North Korea and Iran, are eligible to obtain a work visa in Mexico. You do not need any previous teaching experience and a college degree is also not necessary. However, you do need to possess a TEFL certificate in order to qualify. At the time of writing this article, the only other requirement to obtain a work visa to teach English in Mexico is a formal offer of employment from a school in Mexico written on official school paper.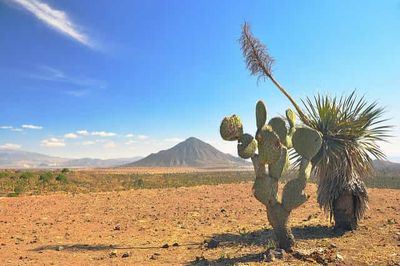 Visa Application Process for Teaching English in Mexico
In order to obtain a formal offer of employment, you will need to find a job in Mexico. You can apply for jobs online and interviews are usually conducted via phone or Skype. Once you have found a job that meets your preferences and feels right, you will receive a formal offer of employment.
Once you have received the offer, you need to fill out an application form which can be found on the Mexico immigration website. After one to two weeks, you will hear back from the embassy and receive a request for further documentation.
Required paperwork (subject to change):
Copies of passport pages
Tourist visa that was issued on arrival (if you applied for a job from within Mexico)
Three passport photos
Proof of residence (apartment, guest house, hostel etc)
Copy of your TEFL certificate (with apostille)
Waiting for Your Visa to Get Approved
Once you have submitted all the documents, you will then need to wait for your visa approval. Upon lodging your application you will receive a NUT number that allows you to track the progress of your application online. Once your visa is ready, you can collect it at your nearest embassy or consulate within 15 days. Note that there is a final fee to pay to receive the visa, currently $290. After you receive your visa, you have 30 days to enter Mexico and start working. The work visa is valid for 12 months and can easily be renewed each year.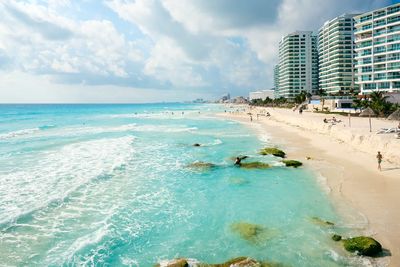 Getting Help with the Visa Process
Visa applications can often be confusing for those who are not familiar with the process and laws and regulations are always changing. That is why a lot of teachers use a third party to help them through the process. There are many legal establishments that will take care of your visa application for a fee. Often, your employer in Mexico will also help you with the visa application and some even cover the cost of the visa, so you should confirm this during the job interview.
Get TEFL Certified in Mexico
You don't have to apply for a job in Mexico while still in your home country. Many teachers apply for jobs face-to-face after completing an in-class TEFL course within the country. ITTT has a training location in Mexico, in the beautiful state of Chiapas. To the east, Chiapas borders Guatemala and the southern coastline flanks the Pacific Ocean. Our training center is located in the small town of Chiapa de Corzo, offering an authentic Mexican experience that you will never forget.
Over the course of 4 weeks, you will learn all the skills and knowledge you need to teach English as a foreign language. You will not only learn teaching theories but also get to practice your new-learned skills with real, local English learners at our center. After completing the course, our local staff will assist you in finding a suitable position in Mexico, elsewhere in Latin America or anywhere around the world.
Start Your Adventure in Mexico
Once you have your work visa in hand, you can head to Mexico and start working. Mexico is one of the top destinations for teaching English as a foreign language and English teachers are in high demand. Therefore, whatever your own reasons for choosing Mexico as your new home, you are unlikely to be disappointed.
Are you ready to live and teach in stunning Mexico?
Apply now & get certified to teach english abroad!
Speak with an ITTT advisor today to put together your personal plan for teaching English abroad.
Send us an email or call us toll-free at 1-800-490-0531 to speak with an ITTT advisor today.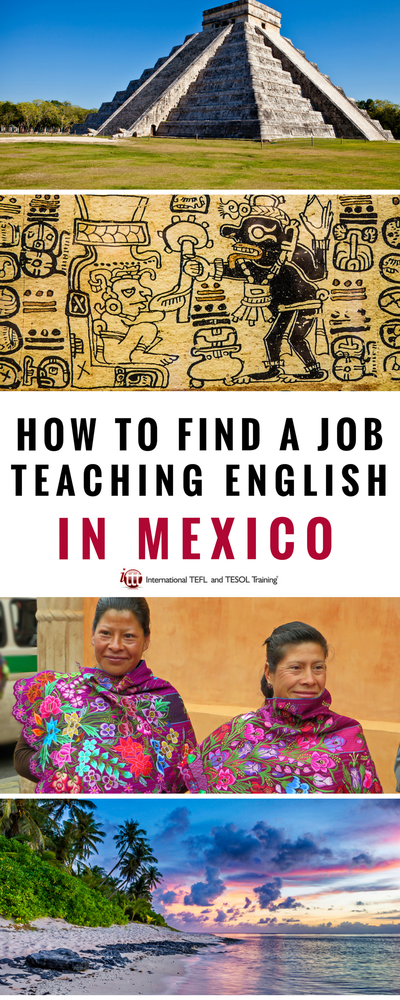 ---
---