Check out our Special
Offer for this
course!
Make a deposit payment to secure your place on a course before the end of the month and qualify for a free advanced level online course. You can choose from the 50-hour young learners (CTEYL) or business English (CTBE) certificate courses or the 250-hour online diploma course.
TEFL Chiapas | TEFL Mexico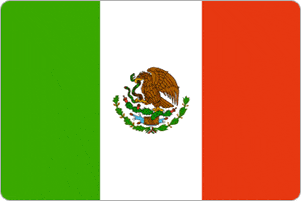 Our TEFL course in Mexico is located within the stunning southern state of Chiapas. To the east, the state borders Guatemala and the southern coastline flanks the Pacific Ocean, while to the north and west you will find the neighbouring states of Tabasco, Veracruz and Oaxaca. The training centre is situated in the small town of Chiapa de Corzo which is a quiet, traditional town that provides an authentic Mexican experience that our trainees will never forget.
Although small in size, the town itself and the surrounding state of Chiapas has plenty to offer its visitors. Just an hour and a half up a nearby mountain you can get a welcome break from the heat in the quaint colonial town of San Cristóbal de las Casas. This centre of local culture is well worth a visit as you will find numerous small markets and local traders offering all manner of traditional handicrafts along the town's cobblestone streets.
Not far from San Cristobal is the popular city of Comitán, with many cultural attractions, ancient ruins and beautiful lakes that can be easily visited over the course of a weekend. From the training centre you can also take day trips to several different waterfalls in the area such as El Chorreadero and El Chiflón, both of which offer a pleasant, relaxing atmosphere that is often welcome after your hard work in the classroom.
The nightlife is fairly relaxed in Chiapa de Corzo, although there are a few cafes and bars in town where you can enjoy a nice laid-back atmosphere after a long day of teaching. But if malls, discos, and movie theatres are what you want, they are easily reached by taking a 20-minute bus ride to the nearby city of Tuxtla Gutierrez.
TEFL Course in Chiapa de Corzo
Our training centre is conveniently located in the heart of the town, close to all the main amenities, local transport services and accommodation. We are pleased to offer our trainees the option of free accommodation for the duration of the course. Our free accommodation option consists of a home stay with a local family that includes a private bedroom and bathroom, as well as access to the family kitchen. If the home stay option isn't for you, there is also a wide variety of hostels and hotels within the town that offer accommodation to suit most budgets and preferences.
The course fees listed on our website are inclusive of course-related lessons, materials, teaching practice, assessments, certificates, references, lifetime job assistance and more. We have no hidden costs or extra charges so the prices you see on the site are the prices you will pay.
Getting Started
The first step in enrolling on our TEFL course in Mexico is to complete a free application. If you are at least 18 years of age and speak English fluently, you are eligible to apply for the course. The application is brief and we will send you a prompt reply. Once approved, you will receive additional information about the course content and schedule, your accommodation options, travel arrangements, as well as payment options and more.
If you decide to enrol on our course in Mexico, it doesn't mean you have to stay and work there. If you would like to move on after the course we can help you find a job nearly anywhere in the world. Apply today and you will be on your way to starting a new career where travelling and experiencing new cultures are just another day at the office.

*Balance of course fees must be paid in advance to qualify for free homestay accommodation.


Apply Now!
Want to listen to this page? Click on the video below!
Apply Now!
---
Check out ITTT's Blog Posts
---