Teaching English in Mexico - The Salary and Budget Guide
The following guide will help you answer the question: How much can I earn (and save) teaching English in Mexico? You will also find information on the local cost of living in order to figure out how much to budget for when moving to Mexico.
Listen to this blog post:
The Typical Salary for English Teachers in Mexico
Mexico is one of the most attractive EFL destinations in Latin America. This is mostly because of the country's close relationship with the United States and the professional opportunities for English teachers resulting from that. While a TEFL certification is not an official requirement, it increases your chances of landing a teaching position at a reputable school and gets you a higher salary. English teachers in Mexico mostly work at private language schools or universities but some also find positions at primary or secondary schools or in a business setting. It's also worth noting that Mexico makes it quite easy for people to obtain a work visa to teach English.
The salary for English teachers in Mexico varies greatly depending on the size of the school, the location and the experience of the teacher. The highest paying positions, however, can be found at Mexican post-secondary schools. University jobs in Mexico not only pay higher salaries, they also offer better job security compared to private language schools.
Teaching business English is another popular part of the English education scene in Mexico. Many Mexican companies hire English teachers to improve their employees' language skills. The pay rate is often better than at language schools but the working hours can be unpredictable and holidays often aren't paid.
Here is more information on the average salary per school type:

Other Benefits to Expect When Teaching English in Mexico
While schools in Mexico don't provide the lucrative benefits that teachers are used to when teaching English in Asia, for example, you aren't completely left out either. Accommodation is often provided by the employer, and healthcare is sometimes included. Unfortunately, schools in Mexico don't usually pay for the airfare of their teachers.
How to Earn Extra Cash While Teaching English in Mexico
Because Mexico isn't known for paying the highest EFL teacher salaries in the world, a lot of teachers top up their salaries by taking on private students for tutoring. Tutoring students in your free time allows you to make some extra money when in Mexico. Teachers typically make between $100 and $400 pesos ($5.30 and $21 USD) an hour for private language instruction.
The Cost of Living in Mexico
The cost of living in Mexico is very low compared to most countries in the West. You can live a very comfortable lifestyle on a teacher's salary and enjoy your stay in Latin America to the fullest. Even though the salaries for teachers in Mexico aren't incredibly high, you can still enjoy the laid-back atmosphere in the country and live comfortably. Below, we break down the cost of living in Mexico for individual aspects.
Cost of Living in Mexico: Food
Eating out in Mexico isn't expensive and is something you'll be able to enjoy frequently because of the low prices. If you want to save even more, you can cook your own meals using local ingredients from Mexican markets and avoid places specifically catered to foreigners.
Milk (1L): 16.60 MXN
Eggs (12): 25.50 MXN
Apples (1kg): 35.80 MXN
Chicken breast (1kg): 83.40 MXN
Rice (1kg): 17.60 MXN
Bottle of water (1.5L): 14 MXN
Bottle of Mexican beer (.5L): 30 MXN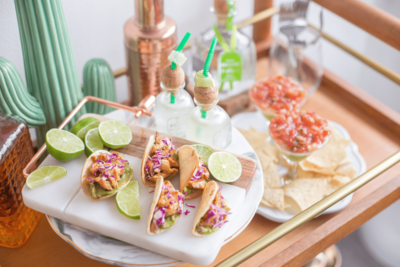 Cost of Living in Mexico: Leisure Activities
The Mexican people are very welcoming and love making friends. That's why there is a lot to do in your free time in Mexico. Be sure to try your way through the fascinating and vibrant local cuisine and take advantage of all the beautiful natural scenery and go out and explore as much as you can!
Three-course mid-range restaurant dinner: 430 MXN
Quick restaurant meal of tacos or enchiladas: 95 MXN
Two tamales with beans and salsa: 40 MXN
1-month fitness club membership: 560 MXN
Movie ticket, international release: 70 MXN
Cost of Living in Mexico: Transportation
Navigating your way through Mexico isn't as hard as it might seem in the beginning. Large cities are equipped with modern public transportation systems, including buses and subways and taxi prices are also affordable.
Metro ride: 8 MXN
Taxi rate per km: 9.30 MXN (start fare ~ 30 MXN)
City bus: 8 MXN
Monthly bus and subway pass: 325.00 MXN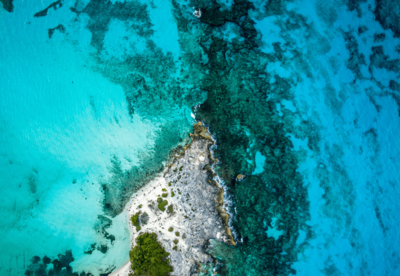 Cost of Living in Mexico: Travel in Mexico and Beyond
Mexico is a large country with a variety of landscapes and sceneries to choose from. Whether it's dusty deserts, ancient Mayan pyramids or tropical beaches and islands, Mexico has got it all! Intercity buses are incredibly affordable and domestic flights out to the different islands are also quite cheap. Plus, you can visit neighboring countries like Guatemala, Belize or the entire Caribbean in just a couple of hours.
1 night in a mid-range hotel: 1,300 MXN
Intercity express bus, Mexico City to Oaxaca (6 hours): 600 MXN
Flight, Mexico City to Cancun (2 hours): 1,100 MXN
Flight, Mexico City to Los Angeles (4.5 hours): 2,200 MXN
Sample Monthly Teacher Budget
To give you an example of how an English teacher in Mexico spends their salary, here is a sample monthly budget:
Gross income (salary): average salary 18,900 MXN ($1,000 USD)
Rent: 0, paid for by employer
Utilities (electricity, gas, water): 700 MXN ($37 USD)
Phone & Internet: 470 MXN ($25 USD)
Food: 2,880 MXN ($150 USD)
Insurance: 560 MXN ($30 USD)
Remaining disposable income: 14,290 MXN ($758 USD)
How Much You Can Save When Teaching English in Mexico
As you can see from the sample budget above, the low cost of living in Mexico allows you to save some money during the length of your contract and enjoy your stay in Mexico at the same time. If housing isn't provided by the employer, a lot of teachers in Mexico rent shared apartments with other teachers and save more money that way. Depending on your lifestyle, ESL teachers in Mexico are easily able to save anywhere from $200 to $500 per month.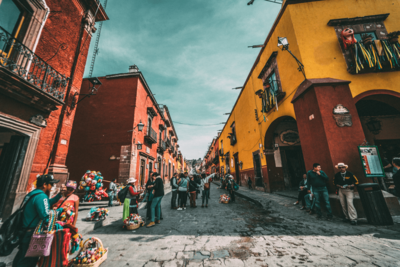 Are you ready to teach English in Mexico?
Get started and take our 4-week in-class TEFL certification course in Chiapas, Mexico and find out more about living and working in Mexico in our country guide.
Apply now & get certified to teach english abroad!
Speak with an ITTT advisor today to put together your personal plan for teaching English abroad.
Send us an email or call us toll-free at 1-800-490-0531 to speak with an ITTT advisor today.
Related Articles:
Check out what our course grads say in our many video testimonials!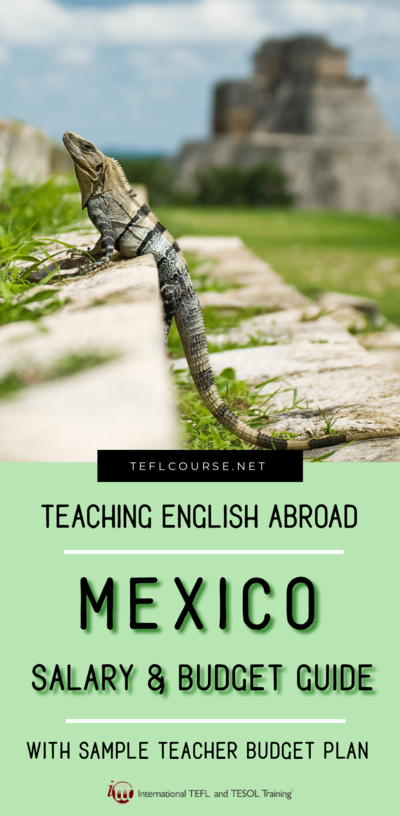 ---
---