Step-By-Step Guide to Legally Teaching English in Thailand
Thailand has been one of Asia's most popular destinations for teaching English abroad for many years due to its endless cultural attractions, great climate, and wide range of job opportunities, but how do you go about teaching there legally? As the process can be a little confusing, we have put together the following guide to help you get started.
Also read: Teaching English in Thailand - The Salary and Budget Guide
Step 1: Understanding the Visa Situation
As with many countries in the region, the visa situation for foreign teachers in Thailand is constantly evolving. In the past it was possible for almost anyone to get a teaching job without any qualifications or even a work visa. However, those days are largely gone as the Thai government has tightened its regulations in recent times. Currently, to qualify for the majority of teaching jobs in Thailand you will need the following:
A 4-year degree in any subject, plus transcripts
To be a native English speaker (Thai government defines this as citizens of the USA, Canada, the UK, Ireland, Australia, or New Zealand)
Or proof of English fluency with a TOEIC score of 600+ or an IELTS score of 5.5+
TEFL certification (not a necessity but a real advantage)
If you can fulfill the above criteria, your employer will most likely help you through all the red tape that is involved in legalizing your stay. The first thing you will need is a Non-Immigrant B Visa which you can obtain before leaving home if you have a job lined up in advance or by visiting a Thai embassy in a neighboring country once you have secured a teaching job from within Thailand. In this instance, most teachers arrive in Thailand on a standard 30-day tourist visa which can be extended if necessary. The requirements for a Non-Immigrant B Visa are:
Passport with a minimum of 6 months validity and two blank pages
Passport photos (size and style will be specified)
Original copy of your degree
Certified criminal background check from your home country
Visa application fee
Various documents that your employer should supply
Note: For no clear reason, each embassy and consulate tends to have its own requirements when applying for this visa so you should check the specific criteria in advance.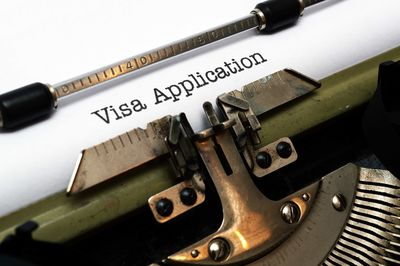 Once you have your Non-Immigrant B Visa in your passport, you then need to apply for a work permit. To obtain a work permit you will need:
Passport with a Non-Immigrant B Visa stamp
Passport photos
Original copy of your degree
A medical certificate issued by a Thai doctor
Evidence of any previous teaching experience
The final step in the process, once you have received your work permit, is to apply for a teacher's license. For anyone who doesn't possess a degree in education, this means applying for a temporary license that is valid for up to six years. To obtain a teaching license you will need:
Passport with a Non-Immigrant B Visa stamp
Passport photos
Thai work permit
Original copy of your degree
University transcripts
Certified criminal background check from your home country
Step 2: Get Your TEFL Certification
Once you have got your head around the visa situation, you should then seriously consider completing an internationally recognized TEFL certification course. Although a TEFL certification is not a legal requirement for teaching English in Thailand, having one will certainly increase your chances of securing the more sought after positions that offer higher salaries and better working conditions.
If you want to live and work in Thailand as an English teacher, we recommend that you start your TEFL/TESOL course well in advance of your desired start date. If you choose an in-class course, you will receive your certificate within about 4 weeks. An online course can take anywhere between 2 and 6 months, depending on your other commitments and how quickly you choose to work through the units.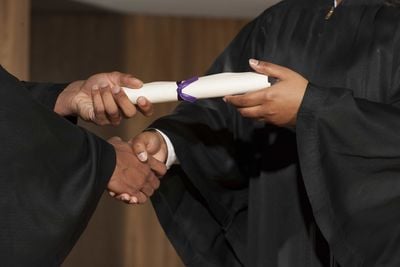 Taking an in-class course in Thailand is a great idea if you would like to practice your teaching skills in the classroom before starting a real job, and local employers will certainly appreciate your teaching experience with Thai students. However, while in-class courses were much preferred in the early days of EFL teaching, online TEFL courses are now equally valued. Keep in mind that employers generally prefer to hire teachers with a TEFL certificate of more than 100 hours of study.
If you like the idea of an online course, we recommend the following options:
Step 3: Be Patient, Persistent & Flexible
Although there are always plenty of English teaching jobs available throughout the year in Thailand, you might need to be patient if you have a specific destination in mind. In Bangkok, for example, there are generally more jobs on offer than available teachers and salaries are typically very competitive. However, if you dream of living on one of the country's tropical islands, you might need to work a little harder to find a suitable position. Wherever you decide to look for work, by being flexible, patient, and persistent, you should find exactly what you are looking for.
Also read: 8 Reasons to Teach English in Thailand
Step 4: Apply for Jobs
As the school year starts in May and ends in February, most schools look to hire teachers during the months of February and March. There is also a good hiring window mid-semester around October and November. However, as demand for teachers is very high in some areas, you will find jobs available year-round if you are flexible about your location. Bear in mind that all ITTT students and alumni have access to our lifetime job assistance services and our job boards.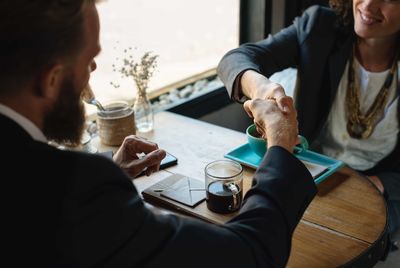 You will find plenty of vacant teaching positions in Thailand via a quick Google search. However, it is worth remembering that a small number of them may not be all they seem. To avoid any possible TEFL job scams, there are a few tips to keep in mind. For example, you should never have to pay for job placement assistance or for TEFL recruiters. Although recruiters can be a good way of finding a teaching position, it is the schools that should pay the recruiter upon hiring a teacher. A teacher should never pay a recruiter for their services. At ITTT we have a good working relationship with several renowned recruiters who would be happy to help you find a suitable teaching position in your chosen location.
Also read: The Top 5 Places to Teach English in Thailand
Listen to this blog post
Are you ready for your Thailand adventure?
Although the thought of finding a job and moving to Thailand can seem a little overwhelming at first, remember that thousands of people just like you have done exactly that. By following our guide you should find you have all the information you need to make your dream a reality.
Apply now & get certified to teach english abroad!
Speak with an ITTT advisor today to put together your personal plan for teaching English abroad.
Send us an email or call us toll-free at 1-800-490-0531 to speak with an ITTT advisor today.
Related Articles:
---
---