The Top 5 Places to Teach English in Thailand
It is no secret that Thailand is one of the most popular TEFL destinations in Asia, and indeed the world. Foreign teachers have been flocking to the country for many years to enjoy the fabulous mix of tropical weather, fascinating culture, friendly local people, and a low cost of living. Most importantly, there are also plenty of jobs available in many diverse locations across the country. For an insight into the most popular options, take a look at this list to see which might suit your lifestyle the best.
Listen to this blog post:
Also read: 8 Reasons to Teach English in Thailand
1. Bangkok
Thailand's capital city is unsurprisingly home to the largest market for foreign teachers in the country. Across this vast city, you will find countless job opportunities in government schools, private language schools, international schools, colleges, and universities. As a major world city, the cost of living in Bangkok is higher than you will find elsewhere in the country, but you can also expect to earn a higher salary to compensate for this. Although it can certainly be a hectic place, especially during rush hour, the city is relatively easy to navigate due to the modern BTS Skytrain and the underground MRT systems which are clearly signed in English.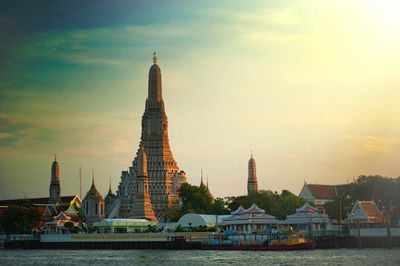 The main attraction for many teachers is the city's mix of local culture and modern international living. Depending on your mood and budget, you can choose to dine out on incredible street food for just a dollar or two or you can splash out on a swanky meal and a night out at one of the city's many trendy clubs, bars or music venues. You will also find plenty of great shopping options, from huge malls to traditional markets. With its wide range of modern amenities, Bangkok might be the right choice for you if you are new to international travel, used to big city living or simply fond of your creature comforts.
2. Phuket
As Thailand's largest island, Phuket has rapidly grown from a few tiny fishing villages into the country's premier resort destination in just a few years. It is now home to a large expat community from all over the world, as well as an ever-growing local population that is drawn by the largely tourism-based job market. Across the island, there are many job opportunities on offer for foreign teachers, although you can expect a relatively high level of competition for the best positions. For those who do find a suitable position, the reward is to live on a tropical island that manages to balance city life with a laidback beach vibe.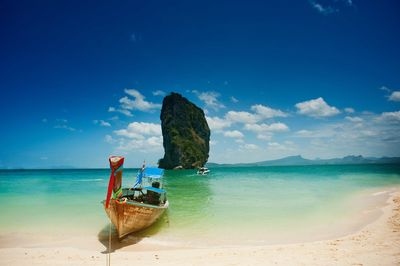 Among its many charms, Phuket offers plenty of traditional temples, markets, and colorful festivals, as well as modern shopping malls, multi-screen cinemas, and water parks. Of course, the island's many fantastic beaches are also a huge attraction. Around the coast, you will find beaches to suit all tastes, from peaceful palm-lined sands to lively resorts complete with watersports and a vibrant nightlife. While some parts of Phuket have become a little over-developed for some tastes, you are only a short boat ride away from several other stunning islands where you can get a feel for the region's outstanding natural beauty. If you are looking for a location that mixes modern conveniences with a relaxed lifestyle, Phuket could be your dream destination.
3. Chiang Mai
Thailand's revered northern capital offers a vastly different option from the hectic pace of Bangkok and the tourist magnet of Phuket. Due to its relatively high elevation and location in the north of the country, Chiang Mai enjoys a considerably cooler climate than many other places in the region. There are also plenty of public and private schools to be found, although salaries are generally lower than some other areas. However, this hasn't stopped its popularity among foreign teachers as many are prepared to earn a little less in return for all the benefits of living in Thailand's cultural capital.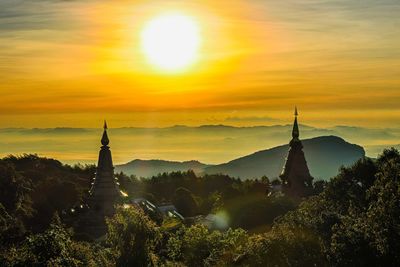 Although Chiang Mai is many miles from the nearest beach, it is surrounded by a backdrop of stunning proportions. In all directions, there is natural beauty to be enjoyed, including jungle-covered mountains and spectacular river valleys. The area around the city provides the perfect playground for enjoying a wide range of adventure sports, as well as some of the best trekking to be found in Southeast Asia. Within the city, you will also find many cultural highlights, such as ancient temples and handicraft markets, as well as cool coffee shops, bars and cafés. If a mix of nature, adventure, culture, and nightlife is what you are looking for, look no further than Chiang Mai.
4. Koh Samui
The beautiful island of Koh Samui is second only to Phuket in terms of size, but it has yet to be developed to the same degree. The island has plenty of government schools who employ foreign teachers, as well as a few international schools aimed at both the thriving expat community and wealthy Thais. If you can secure a job at an international school you should earn enough to live very comfortably. However, as an island, the cost of some basic necessities is higher than on the mainland so those with lower paid jobs might need to be a bit more frugal.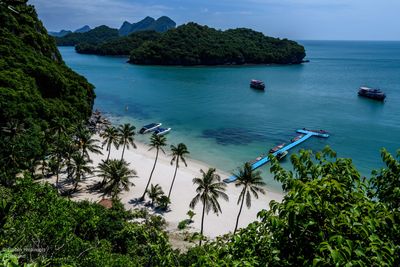 Koh Samui offers a real mix of locations, from quiet, rural districts to built-up areas with a busy nightlife. Wherever you choose to live you will never be far away from a beautiful sandy beach where you can relax during your time away from the classroom. Whether you prefer to swing in a hammock under the palms or tackle something more energetic, such as surfing, diving, or snorkeling, there is the perfect beach for you. If you would like to experience the peace and tranquility of a tropical island, that also has the option of a big night out, Koh Samui is certainly worth considering.
5. Isaan
If you are looking for a more authentic Thai experience in an area that has not been developed simply to please the tourist market, then the northeastern region of Isaan might be perfect for you. This huge area is home to several medium-sized cities that offer plenty of opportunities to teach in government schools. While you should not expect to get rich working in this environment, the local cost of living is the lowest in the country so you should still be able to live well on your salary. The majority of teaching jobs are found in the four main cities of Khorat, Khon Kaen, Ubon Ratchathani and Udon Thani, all of which provide a great base for exploring the region further.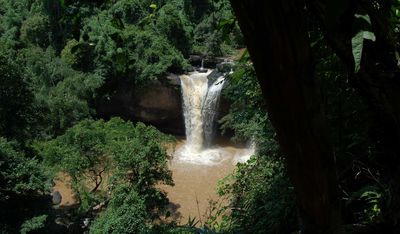 The obvious attraction of the Isaan region is to experience Thailand in a way that most tourists, and indeed teachers, never do. The area is home to a third of the country's population, yet very few tourists head here. The rural parts of the region enjoy a slow pace of life that seems a million miles from the hustle and bustle of Bangkok, yet it is only a one-hour flight away. There are several unique national parks to explore, as well as the mighty Mekong River which forms a natural border with neighboring Laos. Isaan is also famous for its local cuisine which includes two of the most popular Thai dishes, laab, and som tam. If the authentic side of Thai life appeals to you, why not take a look at the Isaan region?
Are you ready to teach English in Thailand?
If you want the best possible start to your teaching career, why not complete your TEFL certification course at one of our training centers in Thailand? We have popular centers in:
You can also find out more about living and working in the country via our Thailand country guide.
Apply now & get certified to teach english abroad!
Speak with an ITTT advisor today to put together your personal plan for teaching English abroad.
Send us an email or call us toll-free at 1-800-490-0531 to speak with an ITTT advisor today.
Related Articles:
Check out what our course grads say in our many video testimonials!
---
---