8 Reasons to Teach English in Thailand
Thailand has been a major destination on the Southeast Asia backpacking trail for many years and it is now also one of the biggest employers of foreign teachers in the region. So what is it about Thailand that attracts thousands of teachers every year from all corners of the Earth? And what is it that makes many of them stay for far longer than they ever intended? This list of 8 Reasons to Teach English in Thailand should provide some answers to these questions and maybe put it on your radar of potential teaching destinations.
1. A Friendly Welcome
Anyone who has visited Thailand will know that the local people are among the friendliest and most welcoming in the world. As a popular tourist hot spot, the Thai people are no strangers to foreign visitors and most are more than happy to share their community with teachers regardless of their nationality. Thailand is also a very safe country for foreign teachers. In fact, violent crime is amongst the lowest in the region and much lower than many developed nations. Wherever you end up living and working in the country, you are sure to see why Thailand is traditionally known as the Land of Smiles.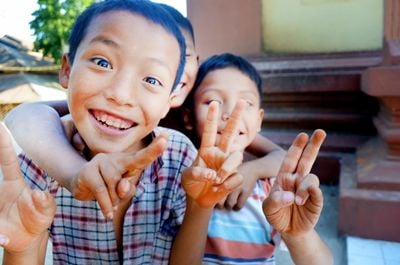 2. Fun in the Classroom
Another highlight for many English teachers in Thailand is the fun approach to learning that many schools encourage. Unlike some other countries in Asia, such as Japan and South Korea where education can be very formal, English lessons in Thai schools tend to focus on the use of games and other fun activities as a way of learning the language. This light-hearted approach to lessons appeals to many teachers who are looking for more fun and less stress in the classroom. Although your students might be a little boisterous or even cheeky on occasion, Thais generally have a deep-rooted respect for the teaching profession so major discipline problems in the classroom are rare.
3. Exceptional Food
Thai cuisine has become one of the most popular international foods in many parts of the world; however, there is nothing quite like eating it in the country where it originates. Wherever you are in Thailand you will never be far away from a variety of street food stalls serving up delicious local dishes, from spicy curries and stir fries to noodle soups and exotic salads. As well as providing exceptional quality, the country's countless food stalls also offer incredible value for money as dishes cost a mere fraction of what you would pay back home. With cheap and delicious food so readily available, it is no wonder that most locals and visitors alike rarely cook at home.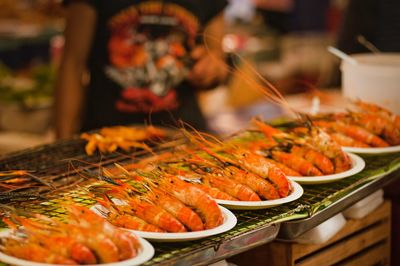 4. The Tropical Climate
If you are fed up with the long cold winters of North America or Europe, a visit to Thailand might be just what you need. As it is located in the tropics just to the north of the equator, Thailand enjoys year-round warm weather in most parts of the country. In fact, it is one of those places where you can comfortably get by with only shorts, a shirt and sandals at any time of the year, except of course in the classroom! During the monsoon season, you can also enjoy spectacular lightning storms and regular showers which bring welcome relief after the long, hot dry season.
5. World-Class Beaches
If the thought of spending your spare time lying in a hammock under a swaying palm tree as the sun sets over the horizon appeals to you, then Thailand could be your perfect destination. Right across the country, you will find hundreds of beaches where you can do just that. Even if you live and work in the capital city, Bangkok, you will have a choice of great beach resorts within a couple of hours by car or bus. The country also boasts hundreds of tropical islands of all sizes, many of which offer comfortable beach bungalows at very affordable prices where you can enjoy a relaxing weekend away.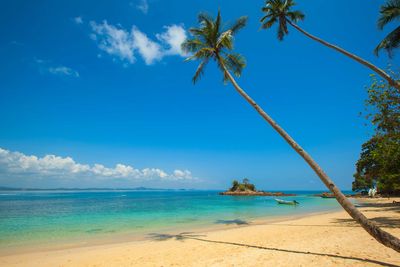 6. A Central Location
The opportunity to explore new countries is one of the main highlights of teaching English abroad for many people. If you choose Thailand as your destination you will find you are based right in the heart of Southeast Asia, which offers some of the most exciting and exotic locations in the world. As one of the biggest air transport hubs in Asia, Bangkok is the perfect gateway to exploring dozens of fascinating countries in the region, including Cambodia, Indonesia, Laos, Malaysia, Myanmar, and Vietnam. Of course, you don't need to leave the country to enjoy exciting adventures as Thailand itself has a wide variety of cities, towns, islands, mountains, and wildlife parks to explore.
7. Plenty of Time Off
Another great feature of working as an English teacher in Thailand is the copious amount of holidays you can enjoy. The country's laid-back attitude to life is highlighted by the fact that it has the fourth highest number of public holidays in the world. On top of that, you will enjoy around three months of other holidays throughout the year if you are employed by a government-run school. Thanks to this great work-life balance you will have plenty of time to explore the country and to enjoy all the highlights it has to offer.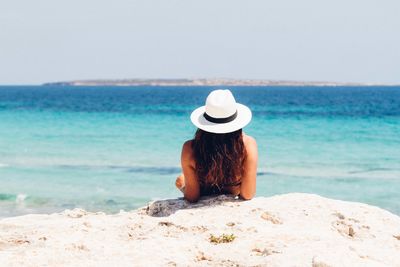 8. Low Cost of Living
Although teachers do not earn the kind of salaries that are offered by some other Asian countries, the low cost of living in Thailand means you can afford to live comfortably on a teacher's salary. Basic expenses such as accommodation, transport, and food are very cheap by western standards so you should have plenty left over to enjoy a night on the town or a relaxing massage. If you find that your salary is not quite enough to live as you would like you can also top it up by taking on a few private students in your spare time. This is common practice in Thailand and very easy to arrange.
Are you ready to teach English in Thailand?
If you want the best possible start to your teaching adventure, why not complete your TEFL certification course at one of our training centers in Thailand? We have a very popular center on the beautiful resort island of Phuket, a center in the vibrant heart of Bangkok, and a center in the cultural capital Chiang Mai. You can also find out more about living and working in the country via our Thailand country guide.
Apply now & get certified to teach english abroad!
Speak with an ITTT advisor today to put together your personal plan for teaching English abroad!
Send us an email or call us toll-free at 1-800-490-0531 to speak with an ITTT advisor today.
Related Articles: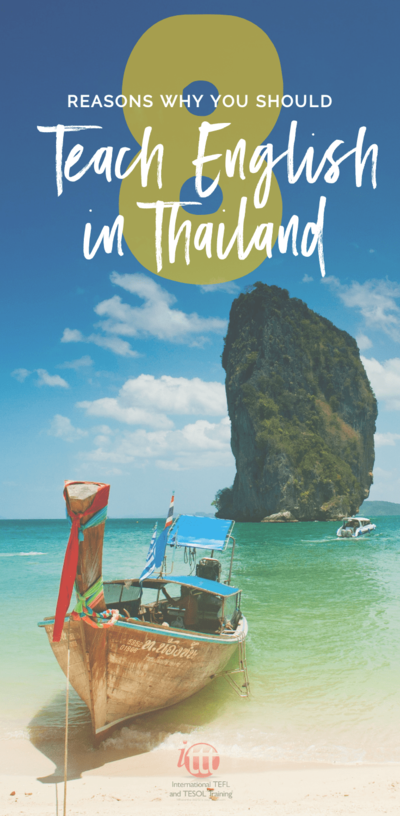 ---
---