Teaching English in Thailand - The Salary and Budget Guide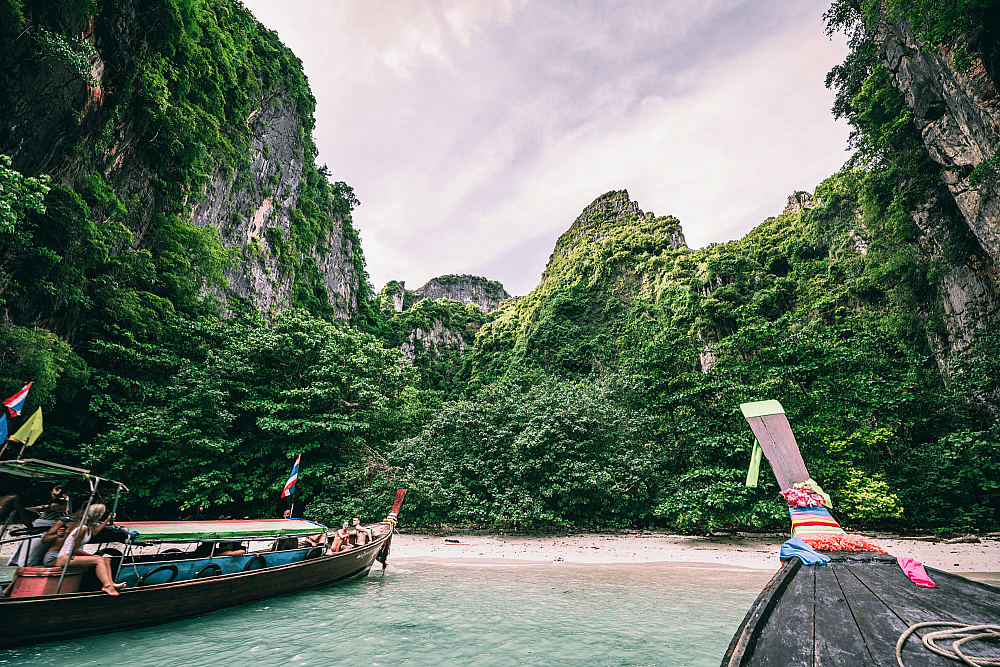 The following guide will help you answer the question: How much can I earn (and save) teaching English in Thailand? You will also find information on the local cost of living in order to figure out how much to budget for when moving to Thailand.
Listen to this blog post:
The Typical Salary for English Teachers in Thailand
Thailand offers a variety of opportunities to English teachers. While a TEFL certification is not an official requirement, it certainly increases your chances of landing a teaching position at a reputable school and gets you a higher salary. English teachers in Thailand can either work at government-run public schools or private language institutes. If you want to work for a public school in Thailand, you will have to be a native English speaker and possess a 4-year degree. Salaries typically range from about $800 to $1,000 per month.
Pay rates at private language institutes are often higher than public schools but will depend on the location and your classroom experience. Also consider that the majority of private academies pay by the hour, with an hourly rate ranging from $8 to $20. Depending on your hours and pay rate, the monthly teacher salary could be anywhere from $600 to $2,000.
A third and potentially lucrative option is a private international school. Competition for these positions is very fierce as salaries and extra benefits are often way above those offered by other schools. Salaries at international schools in Thailand range anywhere from $2,000 to $3,000 per month or even more. Most positions in international schools will require extensive teaching experience and qualifications.
Here is more information on the average salaries per school type:

Other Benefits to Expect When Teaching English in Thailand
Unlike other Asian countries, such as China, South Korea, and Japan, teaching positions in Thailand rarely come with extra benefits such as paid airfare and housing. Positions at international schools are an exception as they often offer paid housing and roundtrip airfare to their teachers.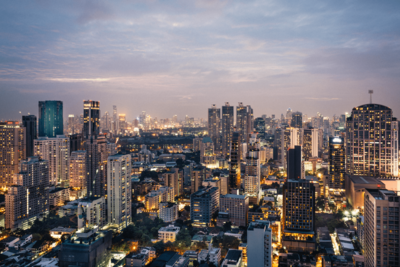 How to Earn Extra Cash While Teaching English in Thailand
A lot of teachers top up their salaries by taking on private students for tutoring. You can easily make a couple of hundred dollars a month when tutoring students in your free time, or more when you have the time. In Thailand, the typical hourly charge for private English lessons is anywhere between $15 and $30 depending on the location, your experience, and the level of competition in your area.
The Cost of Living in Thailand
The cost of living in Thailand is low when compared to countries in the West. You can live a comfortable lifestyle on a teacher's salary and enjoy your stay in Southeast Asia to the fullest. Some teachers can even afford a lifestyle they would otherwise not be able to enjoy back home. This includes luxuries such as traveling every month, eating out on a regular basis and going out to bars and clubs regularly. Below, we break down the cost of living in Thailand for individual aspects.
Cost of Living in Thailand: Food
Avoiding places specifically targeted at foreigners and instead eating out at local restaurants and shopping at local markets will save you a lot of money. It also allows you to get to know Thai culture and the local way of life a lot better.
Milk (1L): 52 ฿
Eggs (12): 54 ฿
Apples (1kg): 104 ฿
Chicken breast (1kg): 120 ฿
Rice (1kg): 48 ฿
Bottle of water (1.5L): 16.50 ฿
Bottle of Thai beer (.5L): 58 ฿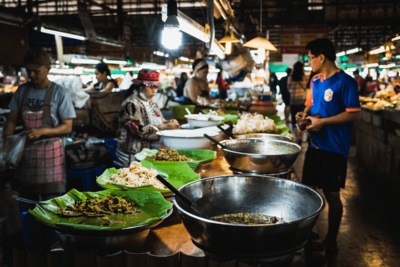 Cost of Living in Thailand: Leisure Activities
Thai people are very active and social, which is why there is a lot to do in your free time in Thailand. Be sure to try your way through the fascinating and vibrant local cuisine and take advantage of the affordable massages offered all over the country.
Three-course mid-range restaurant dinner: 900 ฿
Quick restaurant meal of rice or noodles: 80 ฿
Banana pancake, a common street food: 30 ฿
Massage (60 min): 250 ฿
1-month fitness club membership: 2,352.48 ฿
Movie ticket, international release: 200 ฿
Cost of Living in Thailand: Transportation
Navigating your way through Thailand isn't as hard as it might seem in the beginning. Large cities are equipped with modern public transportation systems, including buses and subways. Taxi prices are also affordable and tuk-tuk rides are an integral part of daily life in Thailand and should definitely be on your list of things to do!
Metro Ride: 35 ฿
Taxi rate per km: 6 ฿ (start fare ~ 35 ฿)
20-min taxi ride across town: 100 ฿
City bus: 35 ฿
Monthly bus and subway pass: 1,080 ฿
Intercity express bus (Bangkok to Pattaya): 130 ฿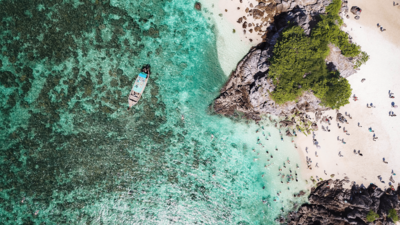 Cost of Living in Thailand: Travel in Thailand and Beyond
Thailand is a beautiful country with incredible national parks and stunning beaches. Trains are incredibly affordable and domestic flights out to the different islands are also quite cheap. Plus, you can visit neighboring Asian countries like Vietnam or Cambodia in just a couple of hours. Thailand is also currently working with Japan to establish a high-speed railway system (similar to the Japanese Shinkansen) scheduled to be operational between 2018 and 2019.
1 night in a mid-range hotel: 1,200 ฿
Train, Bangkok to Kanchanaburi (2.5 hours): 100 ฿
Flight, Bangkok to Phuket Island (1.5 hours): 650 ฿
Flight, Bangkok to Phnom Penh, Cambodia (1 hour): 2,600 ฿
Sample Monthly Teacher Budget
To give you an example of how an English teacher in Thailand spends their salary, here is a sample monthly budget:
Gross income (salary): average salary 58,680 ฿ ($1,800 USD)
Rent: 20,000 ฿ ($610 USD)
Utilities (electricity, gas, water): 2,700 ฿ ($83 USD)
Phone & Internet: 750 ฿ ($23 USD)
Food: 4,890 ฿ ($150 USD)
Insurance: 980 ฿ ($30 USD)
Remaining disposable income: 29,360 ฿ ($904 USD)
How Much You Can Save When Teaching English in Thailand
As you can see from the sample budget above, the low cost of living in Thailand can allow you to save some money during the length of your contract and enjoy your stay in Thailand to the fullest. Sometimes, the rent is paid for by the employer, allowing you to save even more money per month. Depending on your lifestyle, ESL teachers in Thailand are able to save anything from $500 to $800 per month.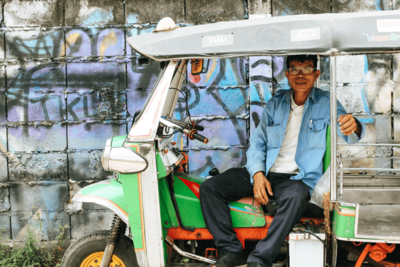 Are you ready to teach English in Thailand?
For more information about living and teaching English in Thailand, check out our Thailand country page.
Apply now & get certified to teach english abroad!
Speak with an ITTT advisor today to put together your personal plan for teaching English abroad.
Send us an email or call us toll-free at 1-800-490-0531 to speak with an ITTT advisor today.
Related Articles: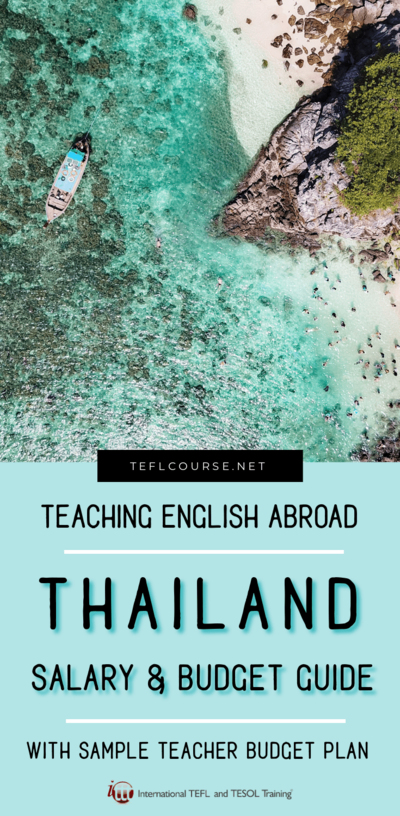 Check out what our course grads say in our many video testimonials!
---
---