Step-By-Step Guide to Legally Teaching English in China
If you are interested in teaching English abroad, you probably quickly realized that China is one of the largest job markets for TEFL teachers at the moment. Truth is, China has over 300 million English learners and schools are hiring constantly. This large demand for qualified teachers leads to high salaries and great benefits to attract teachers to make the move. China is a great place to work in if you're a new teacher and if you have experience in the field. However, it is key to understand the country's current visa regulations and the local preferences of schools to be able to teach English in China.
Disclaimer: Visa regulations in China change very frequently. Therefore, we recommend checking with your local Chinese embassy for the current updates.
Listen to this blog post:
Step 1: Understanding The Visa Situation
As of the time of writing this article, the Z visa is the only legal visa for TEFL teachers. One of the requirements to obtain a Z visa is a Bachelor's degree. Due to the large demand for foreign teachers in the country and the complicated relationship between schools and the government, this bureaucracy often results in a large gray area. This means, there are a lot of schools in China who routinely hire teachers on visas other than the Z visa, most commonly an M or F visa.
These types of visas are not legal to teach on but they do allow the visa holder to live in China for an extended period of time. These visas can also be easier to obtain, making this a preferred option for some schools. However, many teachers without a 4-year degree also choose to go down this route, despite the fact that this means they will be working in China illegally. China has been combatting this issue very strictly in recent years by issuing hefty fines for teachers working illegally or even sending them back home.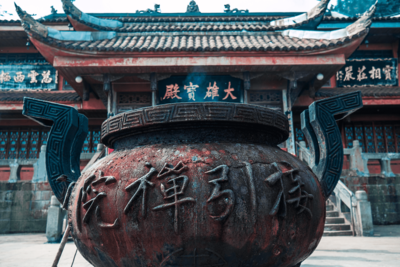 Step 2: Get Your TEFL Certification
In order to obtain a Z visa as an English teacher in China, it is also necessary to have a TEFL certification. There have been many cases of teachers "photoshopping" a TEFL certificate in the past. Nowadays, China is taking a close look at what kind of TEFL/TESOL certificate is presented to them when applying for a visa. All TEFL/TESOL certificates from ITTT have a unique identification number, which can be used by embassies and employers to make sure they are authentic.
If you want to live and work in China as an English teacher, we recommend that you start your TEFL/TESOL course at least 1 year before your desired start date in China. If you choose an in-class TEFL/TESOL course, you will receive your certificate within about 4 weeks. An online course will take a little more time and can take anywhere between 2 and 6 months. This depends on how much time you have and how quickly you work through the units.
Keep in mind that even if you complete an in-class course in China, you will still have to apply for your Z visa from outside of the country. You can either return to your home country or visit a neighboring country, such as Hong Kong, to apply for your Z visa.
However, employers will certainly appreciate your in-class teaching experience in China and your experience with Chinese students.
While in-class courses were much preferred in the early days of EFL teaching, online TEFL courses are now just as valued. Keep in mind that employers usually only hire teachers with a TEFL certificate of more than 100 hours of study.
That's why we recommend the following course options:
Step 3: Do Your Homework & Research
Do as much research about China as you possibly can. The more you know about China as a country and as a job market for teaching English before you head there, the smoother your job search will go.
As mentioned, there are more than 300 million people currently learning English in China. This results in a high demand for qualified teachers across the country. Most teachers are employed at private language institutes but some public school positions are also open. The big names in the private English academy sector include EF Education, New Orient Education Technology Group, Global Educations and Technology Group, Wall Street English and Web International English.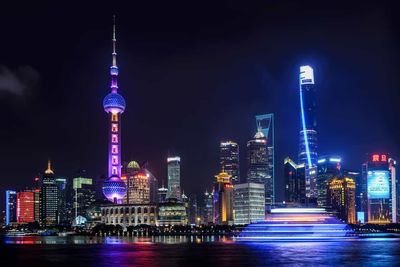 Step 4: Be Patient, Persistent & Flexible
Generally, Beijing and Shanghai are the largest markets for EFL teachers - but competition is fierce. Be flexible and look beyond these two famous cities. Smaller Chinese cities are still huge compared to the West with a population of several million. Other popular cities include Hangzhou, Suzhou, Chengdu, Guangzhou, Shenzhen, Xi'an, Chongqing, and Kunming.
Step 5: Apply for Jobs
Once you have your TEFL certificate in hand and understand the local job market, you are ready to start your job search. All enrolled ITTT students and alumni have access to our lifetime job assistance, including our job boards. We have an extensive network of recruiters and schools in China to allow you to choose the job offer that suits your needs.
You can also find a lot of vacant teaching positions in China via a quick Google search. However, not all of them will be legit. We have a couple of tips on how you can spot a China job scam. For example, you should never have to pay for job placement. This also includes recruiters. Schools reach out to recruitment agencies looking for a new teacher and then the school pays the recruiter upon hiring a teacher. A teacher never pays a recruiter.
We work with a range of renowned recruiters who specialize in the Chinese market and we would love to connect you with them.
Are you ready for your China adventure?
Apply now & get certified to teach english abroad!
Speak with an ITTT advisor today to put together your personal plan for teaching English abroad.
Send us an email or call us toll free at 1-800-490-0531 to speak with an ITTT advisor today.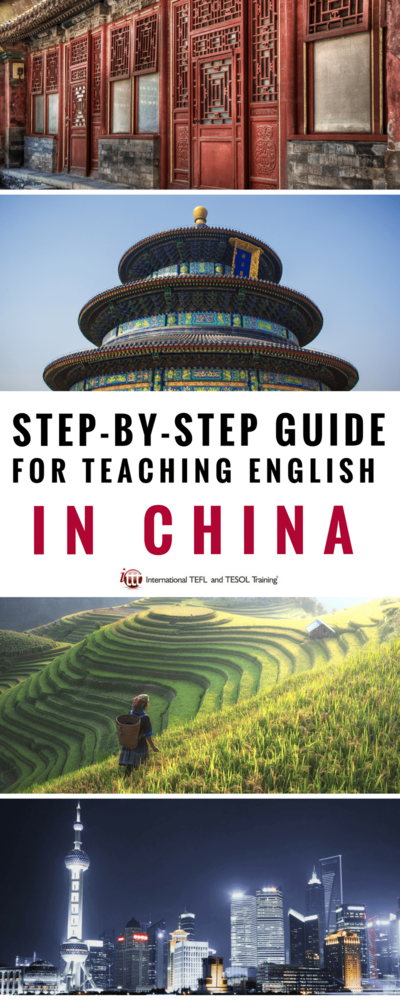 Check out what our course grads say in our many video testimonials!
---
---