The Top 5 Places to Teach English in Japan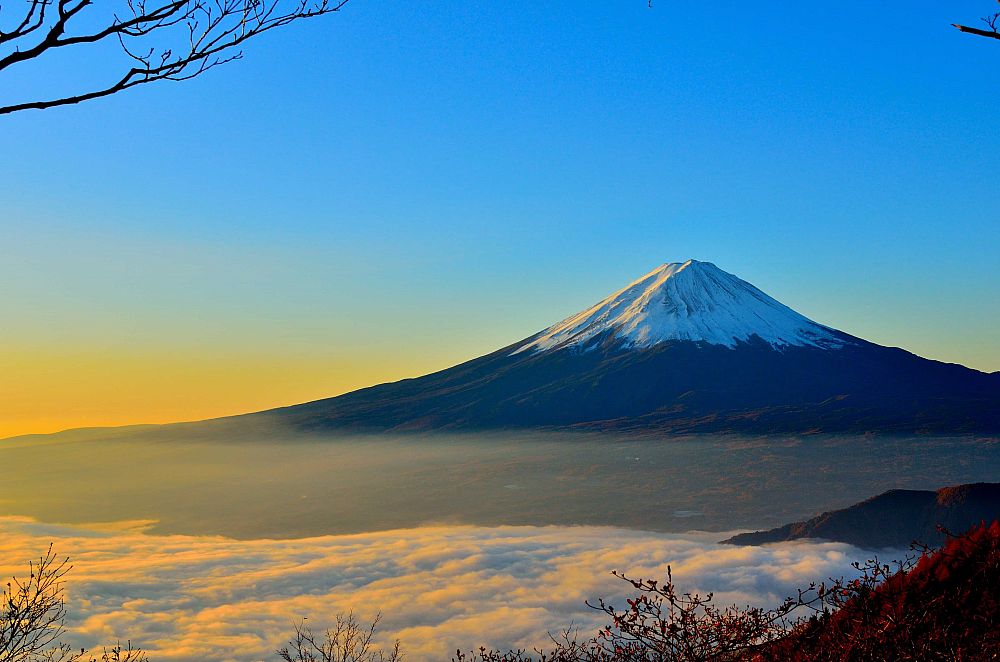 The utterly unique character of Japan has fascinated people from all over the world throughout history and this is still very true today. Nowhere else quite captures the imagination like Japan, with its individual blend of East Asian culture and high-tech modernity. Its popularity among foreign teachers is also enhanced by the strong demand for TEFL qualified professionals in all of its major cities, as well as many smaller towns across the country. Although competition for the top jobs can sometimes be tough, the promise of living and working in one of the world's most fascinating countries continues to draw many thousands of teachers every year. If you would like to join them, take a look at our pick of the top 5 places to teach English in Japan.
Also read: How do I get a job teaching English in Japan?
1. Tokyo
While the hectic nature of this huge global city might not appeal to everyone, it simply has to be on our list due to the endless sites and attractions it offers and the large number of jobs that are available. As you might expect, the cost of living is higher here than in many other parts of Japan, but salaries are usually higher to compensate. The country's famously efficient public transport system also means that many teachers are able to live in the suburbs and commute for work, which means you can save a considerable sum on housing costs.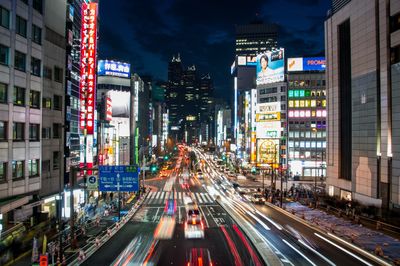 During your time away from the classroom you will never be short of things to do as the entertainment options across the city are mind-boggling, from exotic gardens and ancient temples to modern art museums and endless shopping. After dark, you will also be spoilt for choice as the city offers every style of bar, café, restaurant and nightclub that you can possibly imagine. The city's status as a major transportation hub also means you can easily get away from the hustle and bustle whenever you feel the need to recharge your batteries. If living and working in one of the world's largest and most exciting cities appeals to you, then Tokyo might be the perfect choice.
2. Osaka
Although Osaka is also a large city that covers a huge area, it offers a slightly different atmosphere to the capital. While it is still a modern city with a great infrastructure, there is a certain grittiness about Osaka and its residents that sets it apart. Teaching jobs are widely available in the downtown area and right across the city's many districts, with options ranging from teaching young children right through to adults at university level. In comparison to Tokyo, the cost of living is more affordable; however, competition for the best paying jobs is often quite strong so you might need to work your way up the ladder rather than start at the top.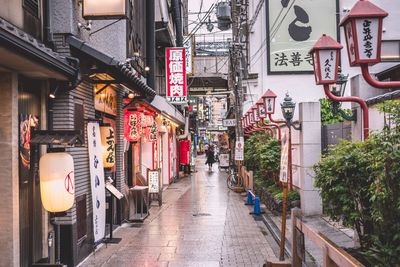 As you would expect from a big city, there are plenty of attractions to explore in Osaka at any time of the day or night. As well as the city's many traditional sites, such as temples, gardens, and shrines, there are plenty of modern attractions including Universal Studios Japan which offers no fewer than five roller coasters and a dazzling array of other rides. Osaka is also particularly famous as a culinary destination and is regarded by many as the best place in the world to enjoy Japanese food. One local specialty that you should look out for is takoyaki, a popular snack that consists of grilled octopus and other ingredients in a delicious battered ball. If great food is a must for you, maybe you should consider Osaka as your teaching destination in Japan?
3. Sapporo
The city of Sapporo is situated on Japan's most northerly island, Hokkaido. Although the cost of living is noticeably lower here than in our two previous cities, you will not find the same high number of teaching options as Tokyo and Osaka. The city's popularity with foreign workers also means that the local market can sometimes be harder to crack if you lack experience in the classroom. However, with persistence and hard work even first-time teachers should find they can get their foot in the door and work their way up to better positions.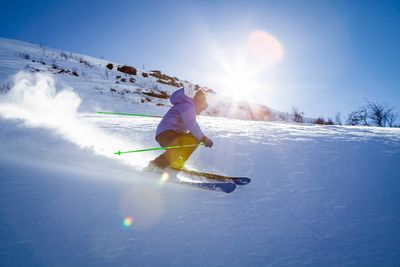 Sapporo's northerly location is partly what makes the city unique as it enjoys warm summers without the high humidity of many other areas, as well as heavy snowfall during the winter months which makes it a haven for lovers of skiing and snowboarding. The city is also well-known for being exceptionally clean and well organized, with all the modern amenities you would expect from a major Japanese city. For those foreign teachers who do make Sapporo their home, a warm welcome awaits from its friendly local people and its diverse and tight-knit expat community. If winter sports are your passion, Sapporo is surely the obvious choice.
4. Fukuoka
Although similar in size to Sapporo, Fukuoka could hardly be farther away as it is located on the southerly island of Kyushu. Despite the distance between them, the two cities offer similar destinations in terms of jobs. The market is much smaller than Tokyo and Osaka and the competition is sometimes tough as it is a popular place for foreign teachers to live and work. Having said that, there are always options available in a variety of different schools and businesses, you just need to be prepared to do the legwork to hunt them down.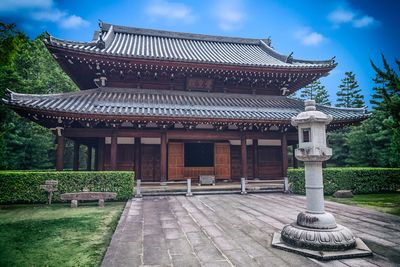 In contrast to Sapporo, Fukuoka has a tropical climate that ensures warm summers and mild winters which often appeals to more teachers than the long, snowy winters of northern Japan. The fine climate, as well as the city's open, international feel, has led to a large expat community developing in Fukuoka. In your free time, you can take advantage of all the activities and social gatherings that are organized by the various expat groups, and indulge in the great local cuisine and lively nightlife that can be found right across the city. If warm weather and an active expat community tick your boxes, why not take a closer look at Fukuoka.
5. Okinawa
If you are looking for something a little different, maybe the island of Okinawa would suit you. Situated over 600 km to the south of mainland Japan, Okinawa is well-known as the home of a large number of American military bases that have remained since the end of World War II. Away from these areas, you will find some of the most pristine natural beauty in the whole region. Due to the relatively small population, teaching jobs are not found in abundance but there are a significant number of opportunities to work as an Assistant Language Teacher (ALT) in government-run junior and senior schools.
The subtropical climate of the island is popular with those looking to leave behind the long winters of North America or Northern Europe. During your stay, you should explore as much as possible, particularly some of the smaller islands nearby that can be reached by ferry or plane. Although some of these might be a little difficult to reach, the stunning beaches and coral reefs that you will find make the effort well worthwhile. While Okinawa might be a little off the beaten path, it offers a teaching location that is unlike anywhere else in the country.
Also read: What is the JET Program for teaching English in Japan?
Listen to this blog post
Are you ready to teach English in Japan?
If you want the best possible start to your teaching career in Japan, why not complete your TEFL certification course at our training center in Tokyo?
You can also find out more about living and working in the country via our Japan country guide.
Apply now & get certified to teach english abroad!
Speak with an ITTT advisor today to put together your personal plan for teaching English abroad.
Send us an email or call us toll-free at 1-800-490-0531 to speak with an ITTT advisor today.
Related Articles: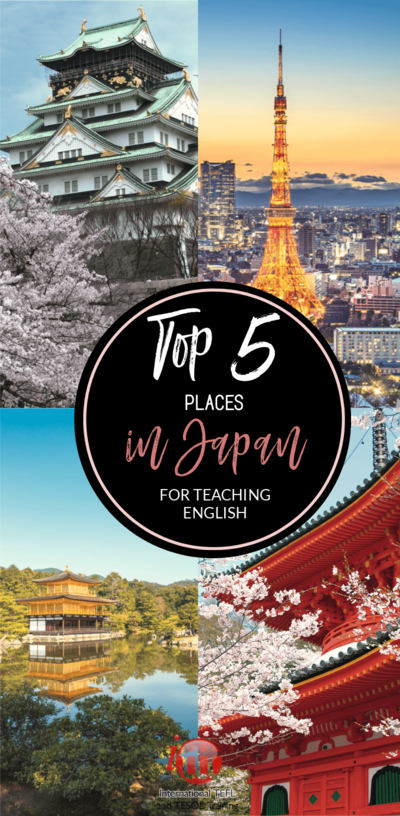 ---
---