Teaching English in Japan - Alumni Report by Gabriella S.
TELL US ABOUT YOURSELF!
What is your nationality?
Hungarian
What city and state are you from?
Budapest, Hungary
How old are you?
37
What is your education level and background?
Bachelor's Degree in International Communication with a Specialty in East-Asian International Management; Master's Degree in Social Sciences with a Thesis on Human Values in Contemporary Education; Diploma in TESOL by ITTT.
Have you traveled abroad in the past? If so, where have you been?
I have been living in Japan for almost twelve years. Other than Japan, Korea, and the U.S. (Arizona), I have been mainly to European countries, such as the Czech Republic, Slovakia, Romania, Austria, France, the Netherlands, Spain, Greece, and Denmark.
Where did you study?
Budapest, Hungary, and Beppu, Japan
What made you interested in going to teach English abroad?
Staying in Japan made it a necessity but I had already had experience in tutoring English in Hungary as a student.
What were some of your concerns before teaching abroad?
I did not have any concerns in particular.
TEFL CLASS INFORMATION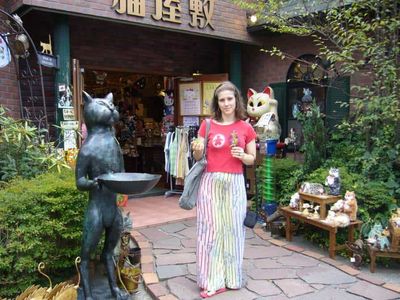 Why did you decide to get TEFL certified and choose ITTT?
To get better job opportunities.
Which TEFL certification course did you take?
I took the 250-hour TESOL Diploma Course.
How did you like the course?
I enjoyed the flexibility in terms of pace and room for creativity.
How has your TEFL training helped you in your current teaching position?
Rather my last position: I worked as an English teacher in a high-ranking elementary school that has a special English education system compared to regular Japanese schools. A certificate in TEFL was one of the requirements, which was my main point in taking the course, but, of course, it gave me ideas in developing activities or lesson plans, and the confidence I gained was also helpful.
TEACHING ENGLISH IN JAPAN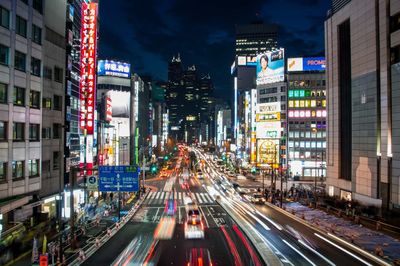 Which city and country did you decide to teach English in and why?
Beppu and Oita, Matsuyama, and Hiroshima, Japan
How long have you been in this country and how long do you plan to stay?
12 years; Not decided.
How did you secure your English teaching job?
Through Gaijinpot, a platform for jobs in Japan, studying Japanese and traveling in Japan.
What school, company, or program are you working for?
Last position: Nagisa Koen Elementary School, Hiroshima
Before that: AMIC International, Matsuyama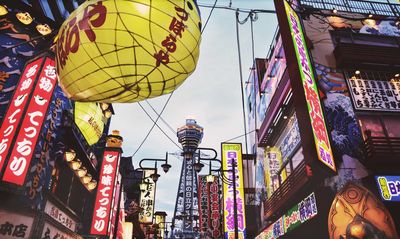 How did you obtain your work visa?
Through employment. But originally, I had a student visa when I came to Japan.
Tell us about your English teaching job!
In Matsuyama, I worked for a language school where the schedule was demanding but the job was rewarding. I enjoyed the freedom of developing my own lesson plans and my boss and my colleagues were great people. The accommodation was provided by my employer.
In Hiroshima, where I worked for an elementary school, the schedule was also demanding but in a different way. There weren't so many classes to teach but I was responsible for a wide range of chores as an elementary school teacher (not an ALT). My husband and I moved into an apartment together that we found through a real estate agency.
How did you find somewhere to live and what is it like?
As a student, I lived in a dorm, later with a host family, and then in apartments. All the places I have lived in were always comfortable and convenient in a relaxing environment.
JAPAN COUNTRY INFORMATION
Please explain your country's cultural aspects, public transportation, nightlife, social activities, food, expat community, dating scene, travel opportunities, etc.
Cultural aspects: East-Asian history, beautiful nature, helpful people, but English is barely understood.
Nightlife: Pubs, bars, pachinko, and karaoke, but only in big cities.
Social activities: Culture centers, cooking classes, ikebana classes, tea ceremony, voluntary jobs, sport festivals, cultural festivals, etc.
Food: Traditional food is healthy; mild seasoning; rice, vegetables, and seafood are essential.
Expat community: Most bigger cities have foreign communities.
Dating scene: It's better to be a part of a community if you want to meet someone.
Travel opportunities: There are many beautiful places to visit, such as Tokyo, Osaka, Kyoto and also the beautiful islands of Okinawa in the south.
COUNTRY INFORMATION - BUDGET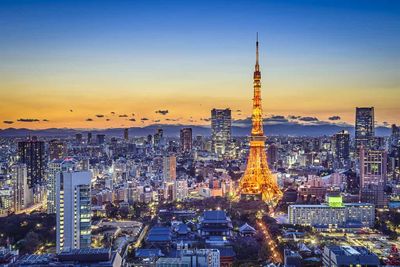 What are your monthly expenses?
Rent: 70,000 yen for a three room apartment plus utilities, approx. $640 USD
Food: 30,000 yen for one person, approx. $275 USD
Social activities: Going out can get quite expensive, especially in the big cities like Tokyo. However, this depends on your lifestyle.
Transportation: A monthly pass for bus and subway usually costs around 10,000 yen ($90 USD).
Phone: 5,000 yen for a data plan, approx. $45 USD.
Travel: If you do not have a Japan Rail Pass, a ride on the Shinkansen bullet train will be 13,620 yen one way. Domestic flights are very affordable.
How would you describe your standard of living?
Comfortable. Teachers in Japan are able to save quite a lot from their salary every month, but the cost of living in Japan has also risen in recent years.
In your opinion, how much does someone need to earn in order to live comfortably?
It depends on the place (Tokyo is super expensive, but I haven't lived there), but as a student, 100 thousand yen (approx. $915 USD) is enough. An average English teacher's salary is about 250 thousand (approx. $2,295 USD) which is enough for savings, too.
What advice would you give someone planning or considering teaching abroad?
Make sure you get familiar with the culture of the country you want to stay in beforehand as much as possible, in order to reduce the intensity of a possible culture shock. It is also a good idea to talk to people who have lived there. Learn about facilities, opportunities to make the best out of your stay, and possible risks, so that you don't find yourself in trouble.
Related Posts About Teaching in Japan and Asia
---
---