Step-By-Step Guide to Legally Teaching English in South Korea
South Korea is one of the most attractive locations for teaching English as a foreign language. The country has been welcoming foreign teachers for decades with lucrative salary and benefit packages, as well as the government-funded EPIK program that places qualified teachers into public schools across the country. South Korea is a great place to work whether you are a new teacher or if you have some experience in the field. However, it is important that you understand the local job market and regulations before heading off on your adventure.
Listen to this blog post:
Step 1: Understanding the Visa Situation
Currently, only citizens from the following countries qualify for a teacher work visa: United States, Canada, United Kingdom, Ireland, South Africa, Australia, and New Zealand. Therefore, non-native English speakers from other countries won't be able to work in South Korea under the E2 teaching visa. However, there are teachers from non-English speaking countries that teach in Korea under other visas, such as the F6 spouse visa or the F2 long-term residency visa. In these situations, it is up to the individual employer if they choose to hire a non-native English teacher.
Other requirements for the E2 visa application for teaching English in South Korea:
University Bachelor Degree (the university degree (or copy of) must first be notarized and then apostilled)
Three sealed university transcripts
Criminal background check
Passport photocopy
Resume
Signed copy of the school contract
Four passport-sized photos
Two letters of recommendation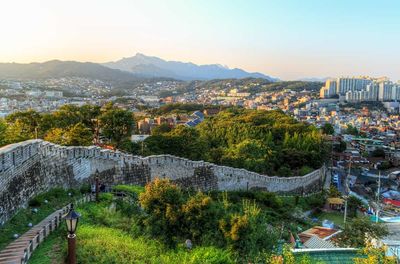 Step 2: Get Your TEFL Certification
A TEFL certification is not a requirement to obtain an E2 visa for teaching English in South Korea as of now. However, due to the competitive EFL market in South Korea, employers will usually only hire teachers who are TEFL qualified.
If you want to live and work in South Korea as an English teacher, we recommend that you start your TEFL/TESOL course at least 1 year before your desired start date in South Korea. If you choose an in-class TEFL/TESOL course, you will receive your certificate within around 4 weeks. On the other hand, an online course can take anywhere between 2 and 6 months. This depends on how much time you have and how quickly you work through the course units.
Also keep in mind that while in-class courses were much preferred in the early days of EFL teaching, online TEFL courses are now just as valued.
Join our combined TEFL course option in Seoul for a headstart in teaching English in South Korea.
We recommend the following course options:
Step 3: Do Your Homework & Research
If you want to head to South Korea to teach English abroad, do as much research about the local culture and job market as you can. Teachers are either employed by public schools through the government-funded EPIK program or they work for private language academies. There are pros and cons to both options and it's really up to you whichever route you want to go down. Teachers working at a public school are likely to get a few more vacation days and work fewer hours, but private language academies tend to pay higher salaries and have smaller classes.
Also read: The Best Government Programs For Teaching English Abroad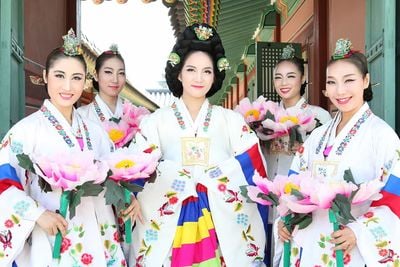 Step 4: Be Patient, Persistent & Flexible
Usually, most teachers choose to settle in and around Seoul - but competition for the best jobs is fierce. However, there are plenty of other exciting cities and smaller towns that offer a unique cultural experience that will make your stay in South Korea truly memorable. Also remember that South Korea is a rather small country allowing you to visit Seoul and other cities in a matter of hours via the express bus and high-speed train systems.
Step 5: Apply for Jobs
Once you have your TEFL certificate in hand and understand the local job market, you are ready to start your job search. All enrolled ITTT students and alumni have access to our lifetime job assistance, including our job boards. We have an extensive network of recruiters and schools in South Korea to allow you to choose the job offer that suits your needs. We work with a range of renowned recruiters who specialize in the Korean market and we would love to connect you with them.
Besides our own connections and the ITTT job board, you can also search for recruiters in South Korea via an online search. Recruitment agencies are a great place to start as they know the local job market like the back of their hand. You can state your location and school preferences and the recruiter will set up interviews with suitable schools.
Also read: The 8 Best Countries in Asia for Teaching English Abroad
Are you ready for your South Korea adventure?
Apply now & get certified to teach english abroad!
Speak with an ITTT advisor today to put together your personal plan for teaching English abroad.
Send us an email or call us toll-free at 1-800-490-0531 to speak with an ITTT advisor today.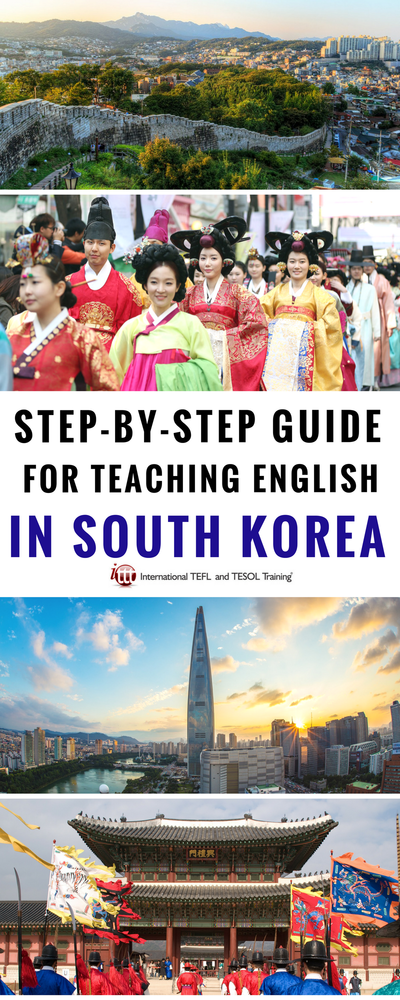 Check out what our course grads say in our many video testimonials!
---
---