Ultimate Country Match Guide for Teaching EFL in the Middle East
Whether you are a newly qualified EFL teacher, or you have some experience in the classroom already, there comes a time when you have to decide where to look for a teaching job. Across the world there are many regions and individual countries that offer a variety of opportunities, but which ones would suit you best? One big consideration is your own personal motivation for wanting to do it. Do you want to earn money to fund world travel or to pay off your student loans, or are you simply looking to escape the daily 9 to 5 grind? Are you looking to explore a foreign culture or to learn another language?
Whatever it is that is driving your ambition to teach English abroad, the chances are you can find what you are looking for in the Middle East. Take a look at the following statements and choose the one that most resembles your outlook. We will then suggest some destinations in the region that you might what to seriously consider.
Note that most employers in the Middle East require their teachers to possess a degree and a TEFL certificate. Some nations even require two or three years of teaching experience.
"I want to earn as much money as possible so I can pay off my debts and/or travel the world. I'm not too fussy about lifestyle."
The best option for you is Saudi Arabia.
It is no secret that English language teaching jobs in Saudi Arabia are at the very top of the world scale in terms of salary. Your pay will be tax-free allowing even big spenders to save a considerable amount every month. If you are prepared to live a more modest lifestyle then you can expect to save an impressive amount over a one or two year contract. Also, most jobs include paid airfare in and out of the country, free housing for the duration of the contract and health insurance. The overall packages available in Saudi Arabia are simply hard to beat.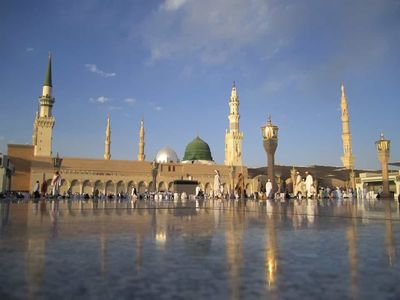 On the negative side, living in Saudi Arabia can be a challenge for some people and you should seriously consider whether it is right for you before you commit to a job. The country has very strict laws on religion and freedom of expression, and women's rights are particularly restricted. While these issues are enough to put some people off, others think it is a small price to pay for the rewards on offer. It is recommended that you do plenty of research into daily life in the Kingdom and then make an informed choice.
Also read: Top Tips for Sending Money Back Home While Teaching English Overseas
"Earning big money is not the most important thing. I prefer natural beauty and fascinating culture, particularly if it is a little off the beaten track."
Great options for you include Turkey and Jordan.
Although the salaries on offer in most Middle Eastern countries are higher than many other parts of the world, Turkey and Jordan are not as high as some of their neighbors. However, Jordan is still a popular choice with many teachers as the pay and working conditions are still good, and the cost of living is considerably lower than elsewhere in the region. Also, Jordan is much less extravagant than other destinations which provides a more authentic and traditional Middle Eastern experience. Among the country's many spectacular sites are the ancient city of Petra that has featured in many Hollywood movies, and the Wadi Rum which is a haven for trekkers, climbers and horse riders.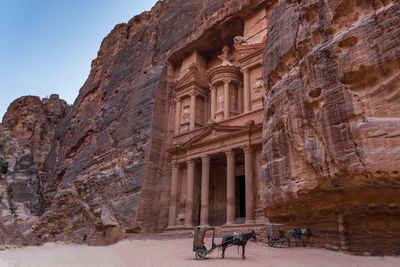 Due to its unique location at the crossroads of Europe and Asia, Turkey has a high demand for qualified English language teachers that is increasing every year. Demand in Istanbul is particularly strong as it is the largest city in Europe; it is also where the best salaries are offered. However, away from the big city there are plenty of areas where you can immerse yourself in the vibrant local culture and not find yourself surrounded by hundreds of other foreigners doing the same thing. With a large area and population, Turkey offers excellent potential for anyone who is looking to live in a more traditional setting that is off the beaten track.
Also read: Top 5 Off-The-Beaten-Track Countries for Teaching English Abroad
"I am not keen on roughing it. I want to live in a modern, fast-paced environment that offers plenty of jobs and a bit of culture."
The best options for you are the United Arab Emirates and Qatar.
The UAE is one of the most popular and highly developed destinations in the Middle East. Major cities such as Dubai and Abu Dhabi are famous for their immense skyscrapers, including the Burj Khalifa that has been the world's tallest building for over a decade. Wherever you go you will be surrounded by flashy cars and all the top luxury brand names, however, away from the big cities you can still find peaceful oases where the history and culture of the region can be enjoyed. Big salaries and other benefits such as airfares and housing are generally included in a teacher's contract, so the potential for saving money and enjoying a comfortable lifestyle is very high.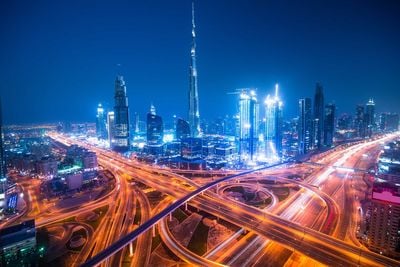 Qatar has the highest per capita income in the world and a population that is almost 90% expats. These stats alone go some way to explaining the high demand for qualified English language teachers. The country has numerous American, British, and international schools and universities that are always looking for new staff. The majority of teachers live in Doha, the capital city, where you will find every luxury and convenience that you could possibly need. Due to its multicultural population, Qatar also offers a wide array of cultural attractions.
Also read: 5 Awesome Ways to Lead a Lifestyle as an English Teacher
"I'm looking for a hidden gem that offers something a little different."
Good options for you are Kuwait, Bahrain and Oman.
Although these three options all pay good salaries and offer good benefits and working conditions, they are less well known by most foreign teachers. Kuwait is currently undergoing a huge revamp of its education system providing excellent job opportunities for qualified teachers in the coming years. During your stay you will definitely want to check out the Kuwait National Cultural District which is currently the largest cultural investment project in the world. The huge complex features museums, theaters, music halls, exhibition centers, parks and gardens, and much more besides.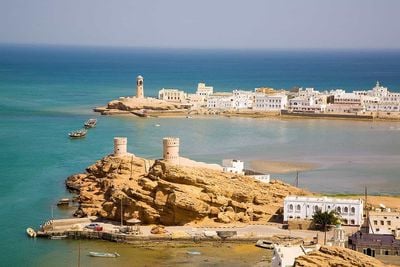 Bahrain is a small island in the Persian Gulf that has 100 miles of coastline that is very popular with scuba divers and other water sports fans. The country was also the first in the Middle East to host a Formula One Grand Prix which is the highlight of the sporting calendar in this small but fascinating nation. On the far south-eastern point of the Arabian Peninsula you will find Oman which is rated as the fastest growing tourist destination in the Middle East. Despite this, it is not overrun by tourists or foreign teachers, yet! With a wide range of attractions, both natural and man made, now is a great time to head to Oman before the word spreads too far.
Also read: Etiquette Rules in 4 Different Middle East Countries
Have you found your perfect TEFL destination in the Middle East?
If you have a degree and a TEFL qualification and you want to earn a great salary, you really should consider the Middle East. Nowhere else will you earn as much or get as many perks in your contract. Although some destinations in the Middle East have very different societies than you are probably used to, for many people a year or two working in the region can be the perfect way to get set up financially and to gain classroom experience before moving on to another part of the world or settling in to really save up that nest egg.
Apply now & get certified to teach english abroad!
Speak with an ITTT advisor today to put together your personal plan for teaching English abroad!
Send us an email or call us toll-free at 1-800-490-0531 to speak with an ITTT advisor today.
Related Articles: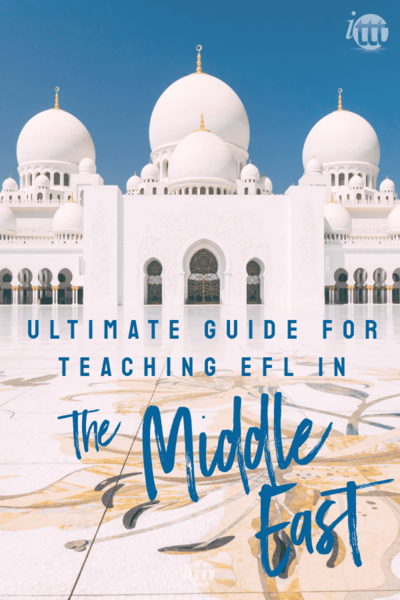 ---
---