5 Awesome Ways to Lead a Lifestyle as an English Teacher
Lifestyles of TEFL/TESOL teachers are as varied as the people who teach and the countries they choose to live in. The kind of life you can lead depends on your reasons for becoming a teacher. Many people choose to live and work abroad to escape the hustle and bustle of home. Others are looking for thrills and adventure. The TEFL world caters for everybody from fresh faced graduates to those looking for new experiences and change later in life.
1. Beach Life
We all get that feeling toward the end of a holiday when we're soaking up the rays and wish that this could last forever. A TEFL certificate lets the dream become reality. Get qualified to teach English and you can live and work in places others only dream of holidaying in. Feel the holiday vibe all year round as you spend your free-time at the beach, island hopping or simply relaxing in a hammock watching the sun set on another fabulous day.
Also read: 8 Must-Visit Places When Teaching English in Mexico
2. City Slicker
No matter where you are in the world, big cities offer plenty of work and plenty of money. Living and working in a big city gives you access to work, entertainment, creature comforts and an international network of friends. You may well enjoy the thrill of foreign travel and living in another country, but that doesn't necessarily mean you have to give up the conveniences of city living. Consider supplementing your TEFL/TESOL certificate with a teaching business English specialism to make the most of corporate teaching opportunities.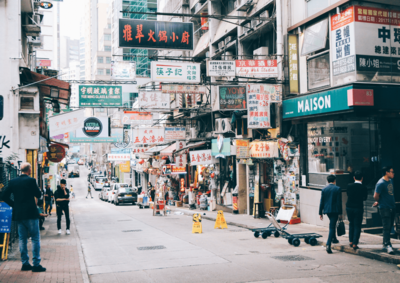 3. Culture Vulture
Spending time in one country and teaching English to the local population is a fantastic way to immerse yourself in the culture and customs of that country. If you are the type of person that prefers to study the local history rather than the hotel bar drinks menu, then teaching English gives you the chance to experience the real country and gain a real insight into a society that casual visitors can only dream about. Experience life away from the tourist spots by getting yourself a TEFL/TESOL certificate and teach English to the locals.
Also read: The 8 Best Countries in Asia for Teaching English Abroad
4. Active Retiree
Many retirees living in a foreign country find teaching English is a great way to keep active and get involved with the local community. You could find yourself teaching at a private language center, college, government school, community center or simply at your or your student's home. You could teach full or part-time, for a salary or voluntarily. However you intend to utilize your free time, earning a TEFL/TESOL certificate gives you the opportunity to get to know your adoptive country, supplement your income and make your retirement a truly rewarding experience.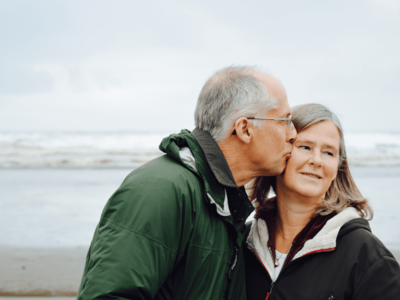 5. Global Nomad
A TEFL/TESOL qualification will give you the chance to teach almost anywhere on Earth and teaching English is the perfect career for those wanting to see the world. Whether you are on a gap year before heading home or are a dedicated world traveler, spending a year or two in one country before heading off somewhere new, teaching English enables you to make money while on the move.
Also read: How To Find a Job As an English Teacher Online
## Listen to this blog post
What lifestyle are you looking for as an English teacher?
Teaching English as a foreign language will open up a number of different ways of life to suit all types of people. If you are dreaming of chilling on coral white sands or ready to hustle for work in the big city, earning a TEFL certification can help you live life the way you want to.
Apply now & get certified to teach english abroad!
Speak with an ITTT advisor today to put together your personal plan for teaching English abroad.
Send us an email or call us toll-free at 1-800-490-0531 to speak with an ITTT advisor today.
Related Articles: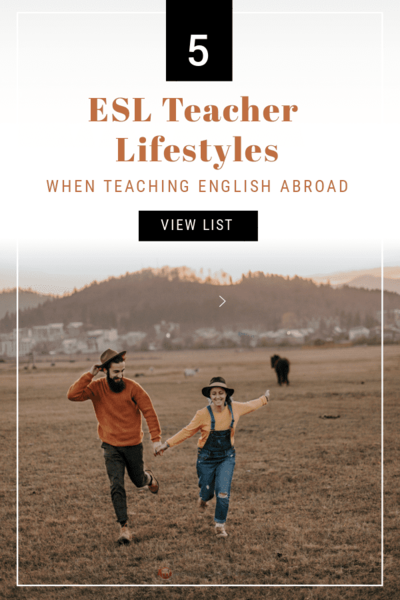 ---
---