Ultimate Country Match Guide for Teaching EFL in Latin America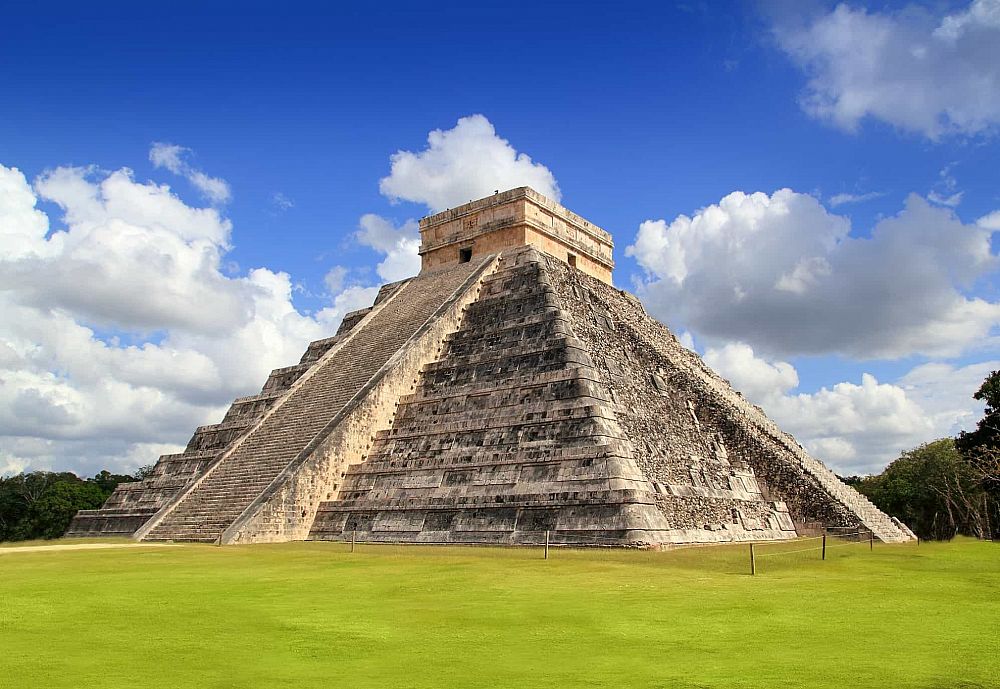 When it comes to choosing a destination to teach English abroad, there is no single place that suits everyone because every individual teacher has their own motivations for heading overseas. Whether it is to earn money to fund further travels, to be immersed in an unfamiliar culture, or to escape from the boredom of everyday life back home. Whatever your own personal reasons for wanting to get on that plane, rest assured that the perfect location is out there waiting for you.
Although there are many areas of the world to consider, Latin America is always one of the most popular. With a population of over 600 million spread across 20 countries, this region is certainly diverse in culture, climate and geography. To give you a flavor of what the region has to offer and which countries might suit you best, take a look at the following statements to see which are closest to your own outlook on teaching English abroad.
"I prefer natural beauty and fascinating culture, particularly if it's a little off the beaten track."
Great options for you include Ecuador, Peru and Guatemala
Although there are several countries in Latin America that could be considered to be off the beaten track, these three are particularly great options as they offer a good number of job opportunities and are packed with cultural attractions. Ecuador is home to the world famous Galapagos Islands and is simply bursting with culture and a friendly population who are proud to show it off. Peru is world famous for some of its cultural sites such as Machu Picchu, but away from the main hotspots there are plenty of towns in the Andes Mountains where teachers can be immersed in the local community. Guatemala is a relatively new destination for foreign teachers and is still unknown to most who are considering heading to this region. Known for its stunning natural beauty, fiery volcanoes and warm welcome, Guatemala could well be the best kept secret in Central America.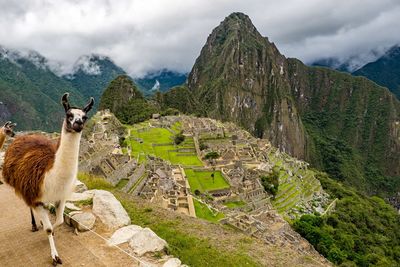 Although the average salaries in these countries will not be conducive to saving a lot of money during you stay, you should still be able to earn enough to live comfortably as the cost of living is very low. Anyhow, people who choose destinations like these do so for the adventure and excitement they offer and not for the potential salary. If a life changing cultural experience away from the bustle of the main tourist routes is what you are looking for, then any of these three great destinations should fit the bill.
For the perfect start to your career teaching English in these countries, take a look at our TEFL certification courses in:
"I'm looking for my first EFL teaching job and would like to secure it before I leave home."
Great options for you include Argentina, Brazil and Chile
If you have recently qualified as an English language teacher and are new to living and travelling abroad then you might want to arrange your first teaching job before you get on the plane. Unlike much of Asia and the Middle East, many employers in Latin America will only hire teachers who are in the country and actively seeking work. However, there are a few exceptions that you should check out. Chile is certainly a great place to start as it runs an overseas recruitment policy called the English Opens Doors Program (EODP) which places foreign teachers into schools across the country. Although it is essentially a volunteer program that includes housing and a small monthly stipend rather than a salary, it can still be a great way to start your teaching career overseas without any of the usual hassles such as arranging interviews, sorting visas, and house hunting etc.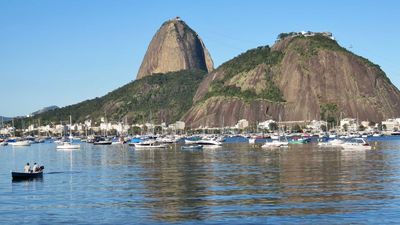 If you are keen to land a fully paid teaching job before leaving home, there are a few options that you can explore. By searching online job boards and other teaching related forums you will find some opportunities in Latin America advertised. Once again, Chile has one of the most developed markets for foreign teachers in the region so you should find some good options via your searches. Other big markets that also advertise a reasonable amount of vacant positions online include Brazil and Argentina. Although Latin America is one of the toughest areas for finding jobs in advance, with a lot of research and a fair amount of flexibility on your preferred destinations, you should be able to land a good job to get your career started.
For the perfect start to your career teaching English in these countries, take a look at our TEFL certification courses in:
"I'm looking for a large job market that is within easy reach of the USA, but also still has plenty of culture to enjoy."
Great options for you are Costa Rica and Mexico
For obvious geographical reasons, Latin America is a very popular destination for teachers from the USA. If you would like to teach overseas but do not want to be more than a short flight from home, then Costa Rica and Mexico are both great choices. Costa Rica has a long established market for foreign teachers with a large number of positions available in schools and language centers throughout the country. It is also popular as it has a tropical climate and boasts some of the most pristine jungle and wildlife in Central America.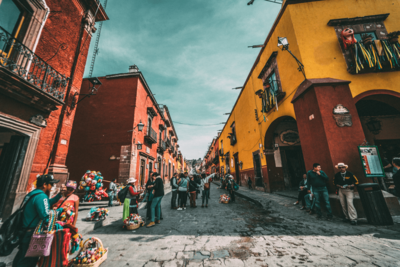 Mexico has one of the biggest markets for qualified English language teachers anywhere in the world. With a large population and close ties with the USA, you will find teaching jobs of all types in most parts of the country. Salaries and working conditions are generally good for this part of the world and you will only ever be a short trip from home if you need to head back for any reason.
For the perfect start to your career teaching English in these countries, take a look at our TEFL certification courses in:
"I'm looking for a hidden gem that offers plenty of adventure"
Great options for you are Colombia and Nicaragua
After many years of internal problems, Columbia is now starting to emerge as a potential EFL hotspot of the future. The country has some of the most diverse and beautiful natural attractions in the region, including rainforest, deserts, highlands and tropical islands. It is also the only country in South America that can boast both a Pacific and Atlantic coastline. Teaching jobs are available, but you will generally need to be in the country to find them in person. If Columbia sounds like your kind of place, you should get there soon before the rest of the world catches on to its great potential.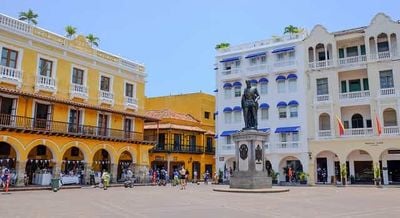 Like Columbia, Nicaragua is a real gem of a country that is sure to be a teaching hotspot in the future. In recent years tourist numbers have started to grow as the word gets out about its many attractions. Although teaching jobs are not huge in number, they are there to be found for those who are willing to search them out. The reward for living and working here is a wonderfully diverse culture and stunning scenery that encompasses the second largest rainforest in the Americas, impressive volcanoes and several colonial era towns with well preserved buildings from the country's historical past.
For the perfect start to your career teaching English, take a look at our TEFL certification course in:
Have you found your perfect TEFL destination in Latin America?
Although there are few opportunities for EFL teachers to get rich working in Latin America, the region is still hugely popular as it offers amazing life experiences, exotic flora and fauna, friendly local people, and much of it is only a short flight from the USA. If you are looking for adventure or to gain some teaching experience before applying for jobs elsewhere in the world, Latin America could well be the right choice for you.
Apply now & get certified to teach english abroad!
Speak with an ITTT advisor today to put together your personal plan for teaching English abroad!
Send us an email or call us toll-free at 1-800-490-0531 to speak with an ITTT advisor today.
Related Articles: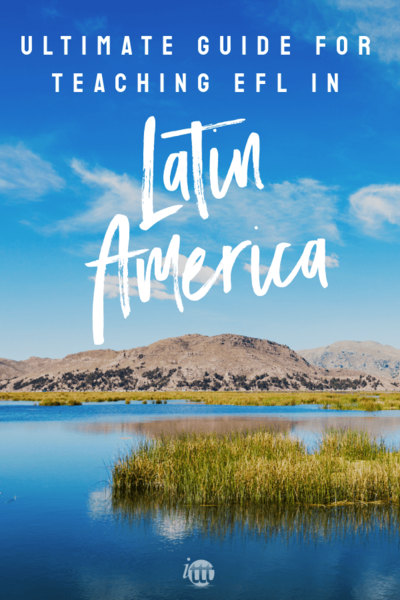 ---
---