The Top 5 Places to Teach English in Brazil
As one of the world's largest and most populated countries, Brazil offers a wealth of opportunities for TEFL certified teachers. In recent years, the country's rapid economic development has fueled further growth in the job market with a huge increase in business-related English teaching jobs in particular. Positions can be found in all major towns and cities throughout the country, but the following 5 areas are where you will find the biggest selection of teaching jobs to choose from.
Rio de Janeiro
Rio's international fame as a glamorous tourist destination ensures that it is generally the number one choice for foreign teachers looking to teach English in Brazil. Thanks to the tourism sector, there are always plenty of teaching jobs available due to a large number of hotel workers, restaurant staff, tour guides, taxi drivers, and many others who require a reasonable level of English language skills in their daily working lives. The city also has a growing business sector that employs a large number of teachers, particularly those with specific business English qualifications. For those who do make Rio their home, the benefits are well known. The city's famous beaches such as Ipanema and Copacabana are among the best in the world, and the nightlife is as varied and vibrant as any in Latin America.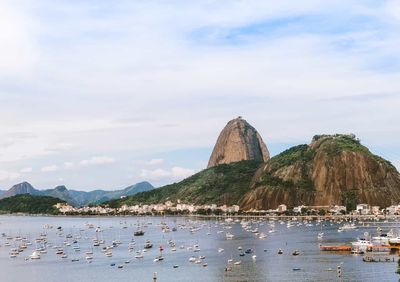 Despite its obvious benefits, the reality of living and working in Rio doesn't always live up to the dream. The biggest drawback is the cost of living. Put simply, living in Rio is hugely expensive in comparison to other towns and cities in Brazil. To make matters worse, the salaries available often don't reflect the extra expenses that teachers face when making Rio their home. While it is possible to earn a good salary, you will not have much left at the end of the month if you want to live close to the beach and to socialize in the city's popular bars, clubs, and restaurants. For some teachers, this is not a problem, but for those who are looking to save some of their earnings it is probably best to look elsewhere in the country,
Also read: Top 10 Cities in Latin America with the Highest Demand for English Language Teachers
São Paulo
As it is the largest city in the country, São Paulo is unsurprisingly one of the most important cultural centers in Brazil. The city is packed with great things to see and do throughout the year, from international music festivals and fashion shows to art exhibitions and sporting events. The city is also famed for its excellent cuisine, including some of the best Japanese restaurants in the whole of Latin America, as well as its energetic nightlife that is even bigger and more varied than Rio. The sheer size of the city means there are countless job opportunities for foreign teachers. In fact, there are more potential employers here than anywhere else in the country so you should have no problem finding a job that suits your preferences.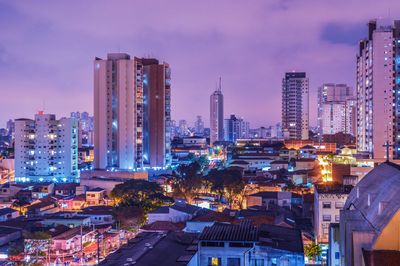 The major drawback of living and working in São Paulo is the huge size of the city and its population. As well as the general hustle and bustle of a city this size, you will also have to navigate the extreme traffic congestion that regularly brings the city to a halt and the air pollution caused by the huge number of vehicles on the city's roads. On the plus side, there is an efficient Metro system that is cheap and easy to use and the government has introduced a scheme that restricts the number of vehicles that can enter the city on each given day.
Also read: 7 Great Resources for Teaching Business English
Florianopolis
If major cities such as Rio and São Paulo don't appeal to you, perhaps you should consider Florianopolis which is located in the south of Brazil. The city is a popular tourist destination and a favorite with backpackers due to the nearly 40 beaches that are within the city limits and the high-quality surfing that is as good as any in the region. Although there are far fewer jobs available than in the country's bigger cities, there is a good size business sector and a growing high-tech industry that offers plenty of potentials. Florianopolis regularly scores highly on 'quality of life' type surveys and there is less in the way of crime that can cause problems in some other areas. Due to its southerly location, the climate is more variable than in the north, with cool winters that will keep you off the beaches. Subsequently, the winter season can be very quiet in the city.
Also read: Why You Should Take Specialized TEFL Courses
Salvador
Located in the northeast of Brazil, Salvador enjoys a warm tropical climate year-round. The pleasant climate and the great local beaches make it a popular tourist spot and a popular city for foreign English teachers. The city is famous for its colonial Old Town and as the center of the country's Afro-Brazilian culture. The fascinating martial art Capoeira originated here, as did the tradition of Carnival that is surely one of the highlights of any stay in Brazil. On the negative side, Salvador has developed a reputation for crime that can put some people off choosing it as a destination. However, by following a few simple rules and using some common sense, the vast majority of visitors have no problems in this regard.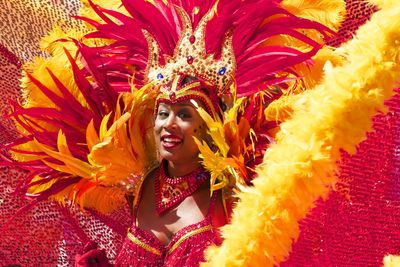 Brasilia
The country's capital city is the final stop on our guide to TEFL destinations in Brazil. As it is a purpose-built capital that has only been in existence since 1960, Brasilia can feel a little soulless in comparison to many other cities of its size. However, this has started to change in recent years as it is now the fastest growing urban area in the country due to a large number of young people who are moving here every year. Teaching jobs are readily available thanks in part to the many diplomats and civil servants who live and work in the city and salaries are generally very good. One thing to remember, however, is that the city can get fiercely hot during the summer months and there are no beaches offering a sea breeze to cool things down.
For the best possible start to your teaching career in Brazil, why not take our 4-week in-class TEFL course in Natal. You can also find out more about living and working in Brazil via our country guide.
Listen to this blog post
Are you ready to teach English in Brazil?
With a huge population spread over a very large country, Brazil provides a wide variety of locations and job opportunities for foreign teachers. Whether you prefer the fast-paced life, a wide choice of jobs, and expansive nightlife of the big cities, or the more laid-back living on offer in the country's smaller towns and beach resorts, you are sure to find the right destination for you in fabulous Brazil.
Apply now & get certified to teach english abroad!
Speak with an ITTT advisor today to put together your personal plan for teaching English abroad!
Send us an email or call us toll-free at 1-800-490-0531 to speak with an ITTT advisor today.
Related Articles: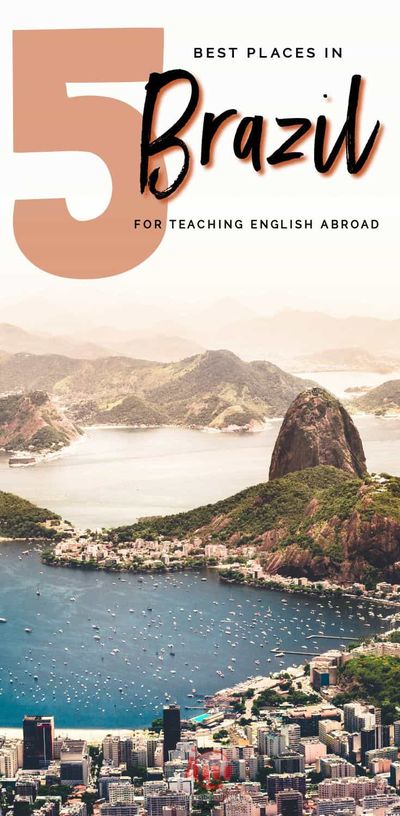 ---
---