5 Highlights of Teaching English in Argentina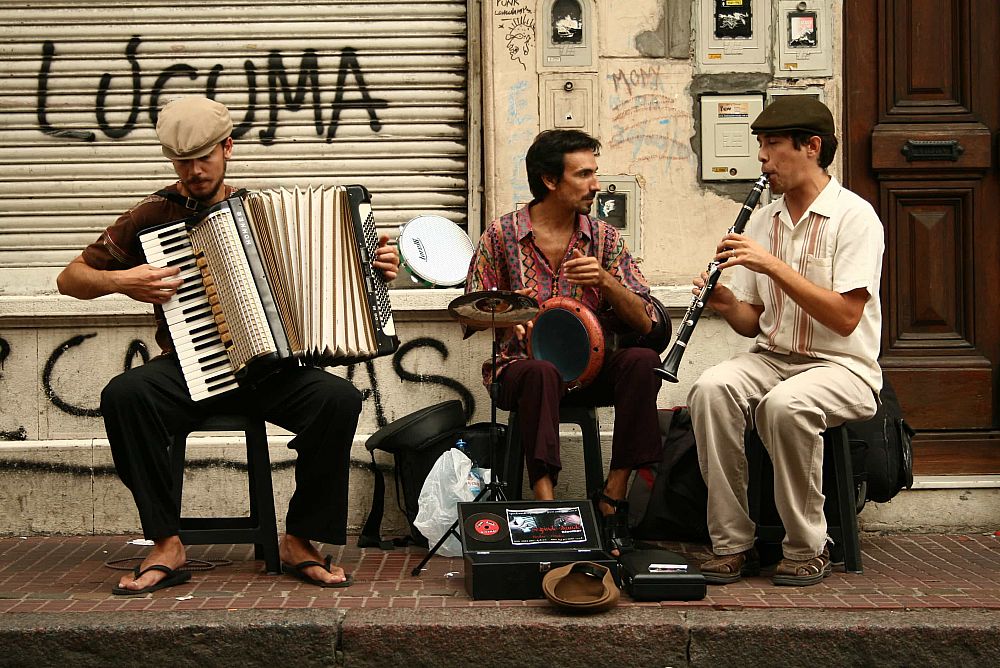 Latin America is a very popular region for teaching English abroad as there are always plenty of jobs available in a wide range of countries. One of the most popular of these is Argentina which is one of the region's largest and most accessible countries. Thanks to a strong economy and a stable political scene, Argentina draws new and experienced teachers from all corners of the world with the promise of staggering natural beauty, modern city living, and plenty of unique culture and customs. With so many experiences waiting for you it is hard to narrow it down, but after some consideration, these are our top 5 highlights for anyone planning to teach English in Argentina.
Buenos Aires
For many TEFL certified teachers, the capital city Buenos Aires will be home for the duration of your stay. For others who settle elsewhere in the country, it should certainly be high on your list of places to visit during the holidays or at the weekend. Known throughout the world for its historical, European style architecture and rich cultural heritage, Buenos Aires is an absolute must-visit destination that offers a wide array of attractions. From a buzzing art and music scene to world-class cuisine and local wines to match, there is something new to experience around every corner.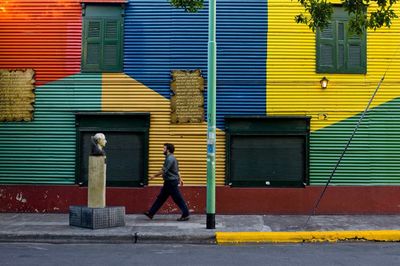 Each of the city's districts offers a distinct character and unique attractions to explore. The oldest neighborhood in the city is San Telmo where you can wander the cobblestone streets that are lined with colonial-era buildings, antique shops, cafes and tango parlors. La Boca is another popular area that is famed for its brightly colored houses and Italian taverns that provide welcome refreshment for weary sightseers and those enjoying a night on the town. Sports fans and those simply looking for a unique experience should also make time to attend a football (soccer) match at one of the city's 24 professional clubs. A match between local giants Boca Juniors and River Plate is an event that is guaranteed to live long in your memory.
For the best possible start to your teaching adventure in Argentina take our in-class TEFL certification course in Buenos Aires.
Iguazu Falls
When it comes to famous waterfalls many people would immediately think of Niagara Falls, however, the majestic Iguazu Falls on the border between Argentina and Brazil is considerably higher and over twice as wide as its North American counterpart. Due to its breathtaking size and the stunning natural beauty of the surrounding area, it is no surprise that the falls are one of the most popular attractions in the whole of Latin America. It is recommended that you also cross over to the Brazilian side of the falls to get a full panoramic view of this staggering monument to the power of nature.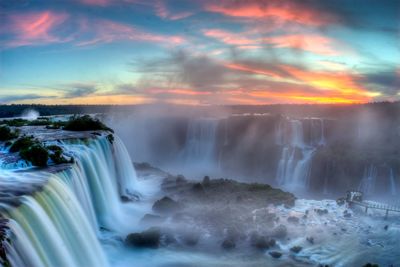 San Carlos Bariloche
Known simply as Bariloche, this city is a hugely popular tourist destination nestled in the foothills of the Andes. Thanks to its mountainous setting, the city is a magnet for winter sports fans and lovers of outdoor pursuits such as hiking, fishing, kayaking, and white water rafting. With a heavy European influence throughout the city, you would be forgiven for thinking you were actually in the Alps rather than the Andes. This comparison is further exaggerated by the extensive chocolate industry that is famously found here. Across Bariloche, there are several factories that are famous for producing some of the best chocolates in the region. Visitors with a sweet tooth are in for a real treat as there are numerous shops and cafes where you can sample mouthwatering local delicacies.
Also Read: How is teaching English in Asia different from teaching English in Latin America?
Perito Moreno Glacier
No visit to Argentina would be complete without spending some time in the extraordinary Patagonia region in the far south of the country. One of the most popular destinations in the area is the Perito Moreno Glacier due to its impressive size and the fact that it is easily accessible. You can simply take a stroll around the perimeter for exceptional views of the glacier or you can actually take a trek onto the ice if you are more adventurous. If you have time you can also go on to explore other parts of this region that are rightly known as one of the most beautiful natural wildernesses in the world.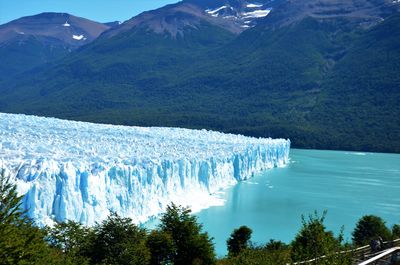 Tango
From its early origins in the poor areas of the River Plate region in the 19th century, the tango has since become one of the world's most popular dances and a crucial part of Argentine culture today. Throughout the country, especially in Buenos Aires, you will find the locals dancing the tango in bars and clubs. Famous for its passion and sensuality, the dance perfectly reflects the Argentinean attitude to life and is something you really should try during your stay in this fantastic country.
Also Read: 4 Reasons Why Argentina is a Great Place To Teach English Abroad
For further information about living and working in Argentina, please visit our country page.
Listen to this blog post
Are you ready to teach English in Argentina?
If you are considering South America as a teaching destination, Argentina is certainly a country to think about. The above 5 highlights are just a fraction of what awaits you in one of South America's most developed and welcoming nations.
Apply now & get certified to teach english abroad!
Speak with an ITTT advisor today to put together your personal plan for teaching English abroad.
Send us an email or call us toll-free at 1-800-490-0531 to speak with an ITTT advisor today.
Related Articles: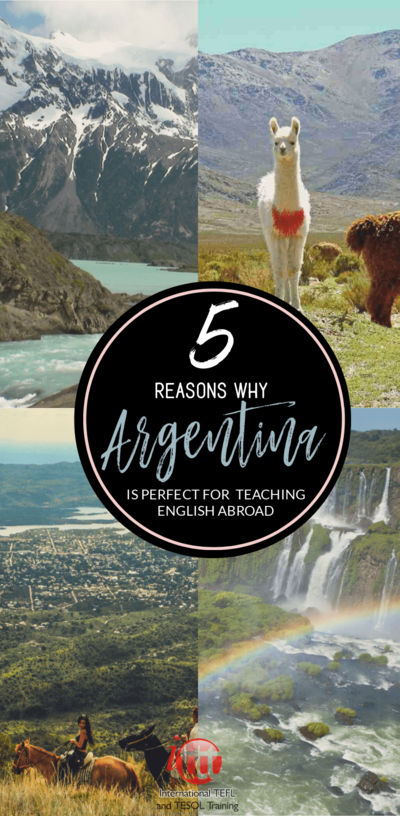 ---
---