Ultimate Country Match Guide for Teaching EFL in Asia
Just as there are many countries around the world where you can choose to live and work as an EFL teacher, there are also many different reasons that motivate people to actually want to teach English abroad. For some, it is to explore new cultures or to leave behind the predictable 9 to 5 existence, while for others it is simply a great way of earning money for travel or to pay off student loans.
Whatever your own motivations, the vast continent of Asia offers plenty of great opportunities to satisfy them. Take a look at the following statements and choose which one most closely fits your personality. We will then point you towards the best destinations in Asia to suit your plans and dreams.
"Earning big money is not that important. I prefer natural beauty and fascinating culture, particularly if it's a little off the beaten track."
Great options for you include Cambodia, Indonesia and Thailand
If you like the idea of living in a more traditional setting and working in a school where you are truly immersed in the local culture, then Asia has some great options to choose from. Although Cambodia, Indonesia and Thailand all have big cities and popular tourist destinations, they also offer you the chance to get off the well-trodden tourist routes and teach in small towns or rural communities. Often you will be the only foreign teacher in the school and maybe even the only foreigner in town! Many teachers thrive on this scenario as it provides a far more authentic experience than living in a major city or beach resort.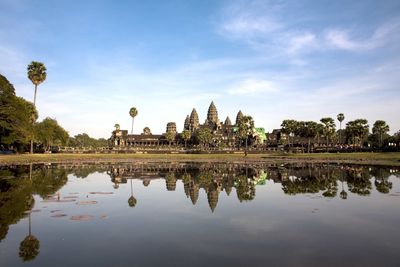 Unfortunately, you are unlikely to get rich by following this option, but you will still earn enough to live a comfortable lifestyle. And if you find you are missing a few home comforts or simply want to explore other parts of the country, you are only ever a bus, train, or boat journey away from a weekend in bustling Bangkok, the relaxing beaches of Cambodia's beautiful coastline, or the many thousands of tropical islands that make up Indonesia.
Click below for full details of our in-class TEFL certification courses in:
"I'm looking for my first EFL teaching job, but I still want to earn a good salary that also comes with extra benefits."
Great options for you include China, South Korea and Taiwan
If you have recently become TEFL certified and are looking for your first teaching position, you are spoiled for choice across Asia. However, if earning a good salary in order to save money, to pay off student loans, or simply to live a comfortable life is important, then the popular destinations of China, South Korea or Taiwan should fit the bill nicely. All these countries offer a huge job market for foreign teachers, even if you have never taught before. In each one, you can gain valuable classroom experience, earn a very competitive salary, and enjoy living in a new and fascinating environment.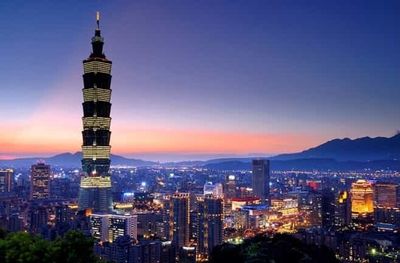 To make it even more attractive, most employers will provide local orientation sessions and extensive training before you start your new job. You can also expect to receive some very handy extra benefits, such as paid accommodation, end of contract bonuses, and even paid return airfares in many cases. If you are keen to teach English abroad, but have little or no experience in teaching or traveling, then these three amazing countries are certainly worth looking at.
Click below for full details of our in-class TEFL certification courses in:
"I'm not keen on roughing it. I want to live in a modern, fast-paced environment that's bursting with culture."
The best option for you is Japan
As Japan is one of the most developed and urbanized countries in the world, it offers a vastly different experience to many other parts of Asia. You will find that most workplaces will feature extremely well-equipped classrooms that include all the latest tech to help you take your lessons to another level. As teachers are shown a great level of respect in Japanese culture, you should also find that your students are well behaved and keen to learn from you.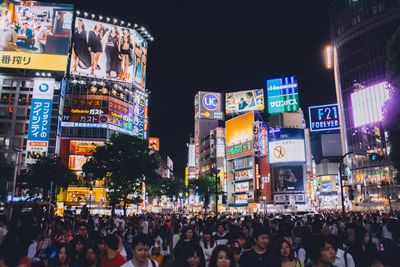 Outside of the classroom, Japan is equally appealing if you enjoy a wide choice of nightlife, great restaurants, and endless shopping. The famous bullet train service and other highly efficient transport networks also make exploring this unique country very easy and comfortable. After a long week of lessons, you can quickly find yourself relaxing at a mountain spa retreat or gazing up at the majestic peak of Mt. Fuji. If modern living and a well-ordered environment are what you are looking for, then look no further than stunning Japan.
For the perfect start to your career teaching English in Japan, take a look at our TEFL certification course in Tokyo.
"I want a bit of everything! A good salary, interesting culture, and a bit of rough and smooth."
A good choice for you is Vietnam
If none of the previous options sum up what you are looking for, then maybe you should take a closer look at Vietnam. With one of the fastest growing economies in the region, Vietnam now offers competitive salaries and a relatively low cost of living which means a foreign EFL teacher can live very comfortably indeed. Most classrooms in the major towns and cities are well equipped and the local students are generally great fun to teach.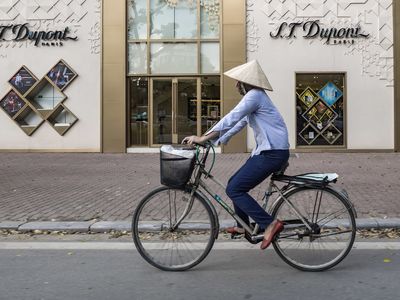 When you are not teaching your students you can enjoy a real mix of pastimes, from the beautiful beaches of the east coast to the stunning 31 national parks that are spread throughout the country. Vietnam's mix of old, historic buildings and modern development also ensures you can indulge in all manner of fun in one day. You can explore the Old Quarter of Hanoi in the afternoon and then enjoy a first-class meal followed by a night out at one of the city's top nightspots.
For a great start to your career teaching English in Vietnam, take a look at our TEFL certification course in Ho Chi Minh City.
Listn to this blog post
Have you found your perfect destination in Asia?
Apply now & get certified to teach english abroad!
Speak with an ITTT advisor today to put together your personal plan for teaching English abroad.
Send us an email or call us toll-free at 1-800-490-0531 to speak with an ITTT advisor today.
Related Articles:
---
---