ITTT's TEFL course in Cambodia gives you the amazing opportunity to earn your TEFL certificate in one of the most fascinating countries in Southeast Asia. Once you have successfully completed the course, you will be in the perfect position to secure a job teaching EFL in Cambodia or elsewhere across the region or the wider world.
Cambodia offers visitors a diverse range of adventures and experiences. From the magnificent ancient temple complex of Angkor Wat to the beauty of the massive Tonle Sap Lake, there's plenty to do, see and explore in Cambodia. Whether you are looking for adventure, interested in history or simply want to unwind, Cambodia has it all. Taking our course before teaching in Cambodia is sure to be an adventure you will never forget.
TEFL Cambodia
For those wanting to live and work in Cambodia the hot spot for employment is the capital city Phnom Penh. Jobs are more plentiful here than in other parts of the country and the salaries are also higher, however, with a little patience, you are sure to find a job in the location that is right for you. Our courses in Cambodia run throughout the year and our centre is the perfect place to start your teaching career in Southeast Asia.
TEFL Course in Siem Reap, Cambodia
Siem Reap is famous the world over as the gateway to the magnificent temple complex of Angkor Wat. This UNESCO World Heritage Site attracts a huge number of visitors who come to gaze in wonder at one of the most extraordinary attractions in the whole of Asia. However, there is also plenty more to this unique location than ancient temples. This vibrant city offers lively nightlife, great local food, extensive shopping, and a wide range of tours and adventures. Because of its popularity with foreign visitors Siem Reap also offers a vast array of accommodation to suit all tastes and budgets.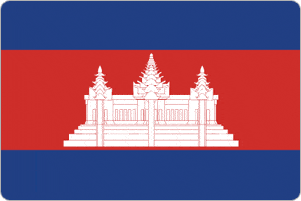 Register now & get certified to teach english abroad!
Getting around the city and its beautiful surroundings is easy and very affordable as you can hire a tuk-tuk or motorbike taxi (moto) for just a few dollars. The overall cost of living in Cambodia is also low which makes it a perfect destination for those on a tight budget as your cash will stretch a long way. Outside of the city you can enjoy a number of beautiful lakes, rivers and jungles, while within Siem Reap itself you can take advantage of all the entertainment and culture the city has to offer.
ITTT provides excellent training for those wanting to earn their TEFL certificate in Cambodia. Once you have completed the course you will possess an internationally recognised TEFL certificate that will allow you to seek teaching jobs in Cambodia and the rest of the world. Our training centre is also ideally located for you to make the most of the vast number of job opportunities available across the Asia region.
TEFL Courses Siem Reap
TEFL Courses Phnom Penh