Check out our Special
Offer for this
course!
Make a deposit payment to secure your place on a course before the end of the month and qualify for a free advanced level online course. You can choose from the 50-hour young learners (CTEYL) or business English (CTBE) certificate courses or the 250-hour online diploma course.
TEFL Siem Reap | TEFL Cambodia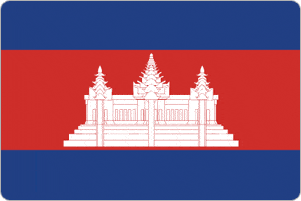 Cambodia is often referred to as "The Kingdom of Wonder" – and it's not hard to see why. The city of Siem Reap is within very close proximity to the famous Angkor Wat, an ancient temple complex. Many million tourists visit this site each year, as it is not only a piece of ancient world history, but also a UNESCO World Heritage Site since 1992.
The city of Siem Reap truly is a traveler's paradise and a major hub for transportation in the Northwest of the country, including Angkor Wat. The temple complex was built by a prospering ancient civilization that settled in the area around Siem Reap. When Frank Vincent Jr., an American explorer, set up camp to start exploring the temples and the surrounding areas in 1872, many travelers followed and Siem Reap became the gateway to the northwestern wonders of Cambodia. Today, most visitors choose to travel by moto, tuk-tuk or taxi to get them where they need to be comfortably and fast.
Because Siem Reap is a major tourist hotspot today, you will find western amenities and luxuries all over the city. Not only will you find comfortable housing, but also an abundant selection of restaurants and bars run by English-speaking staff. Getting around town is not a problem. Many tourists decide to walk or rent bicycles, available at most guesthouses. Others like to use tuk-tuks ($1-2) or motos (from $1) to get around quicker. Budget travelers are especially drawn to Cambodia because of the low costs of living. However, Cambodia is definitely also a great destination for luxury travel due to its many up-scale resorts and hotels.
Even though Siem Reap is a major tourist hub today, it has not lost its unique charm. You will find rivers, lakes and even lush jungle right in and around the city, inviting anyone to explore the natural landscapes. Come to Siem Reap to join our TEFL/TESOL training course and you experience one of the most exciting Southeast Asian destinations from the side of a local.
Apply Now!
Want to listen to this page? Click on the video below!
Apply Now!
---
Check out ITTT's Blog Posts
---