The Most Common TEFL Interview Questions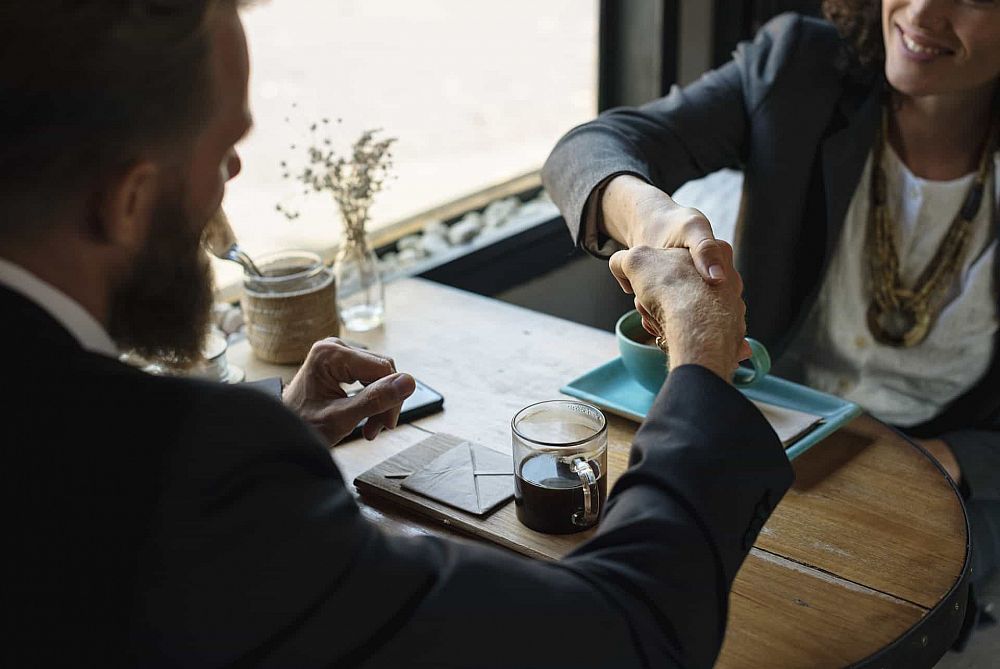 Job interviews are traditionally one of the most daunting prospects that we face in our working lives and interviews for TEFL jobs are generally no exception. Although no one looks forward to a job interview, the whole experience can be made less intimidating if you have some idea of what to expect. As with any type of job, interviewers for TEFL related positions have certain areas that they want to cover to assess your suitability for the position. Because these areas are normally much the same worldwide, it is possible to have a rough idea about the kind of TEFL interview questions you need to prepare for. Armed with this knowledge you should be able to enter the interview room feeling positive and in a good position to show you are the right person for the job.
Before we look at the most common TEFL interview questions you are likely to be faced with, let's do a quick break down of the TEFL job application process.
Initial application stage
Although some people use recruitment companies, job agencies, or government recruitment schemes to find TEFL jobs, the majority of positions are found online via job boards and specialist websites. Once you have identified the specific jobs that interest you it is a simple case of sending in your application with a copy of your CV and a cover letter. If the employer is interested in what you have to offer they will contact you via email and arrange an interview using a video platform such as Zoom or Skype. If the interview goes well you could be offered the job there and then or shortly afterwards once other candidates have been interviewed.
Also Read: EFL Recruiters vs. Independent Job Hunting - The Pros and Cons
If you are already in the country where you want to teach, it is more common to bypass the above system and simply post or hand deliver your CV to as many schools as you can find in your chosen area. The obvious advantages of this are you get to visit the school in person to see what the facilities and area are like. You might also get the opportunity to meet the employer face-to-face while dropping off your CV which provides a great opportunity to make a good first impression. If all goes well you should be invited to an in-person interview on the school premises.
Also Read: 4 Tips on Finding Your First Job as a Newly Qualified TEFL Teacher
The actual interview
No two interviews are likely to be the same, but most will start with basic introductions and a brief spell of pleasantries. With the intro out of the way it will be time for the main TEFL interview questions which can sometimes be unexpected and even slightly ridiculous. If you are unlucky you might be asked something completely unrelated to the job, such as what animal would you like to be and why? Or, which superhero best represents your character? Thankfully, these wacky questions are not the norm and you are most likely to be faced with a few that are commonly used in most situations. As it is difficult to think clearly in this kind of environment where your nerves are on edge, it makes perfect sense to be prepared in advance with answers to questions you are most likely to be faced with.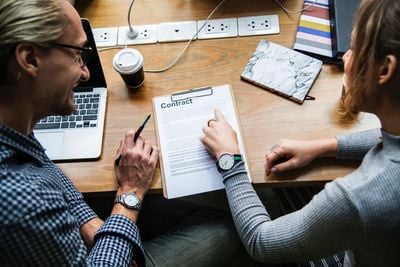 The most common TEFL interview questions
Why do you want to teach English?
Many interviews will kick off with this one so it's important to hit the right notes from the start. The truth may be that you see it as a way to get paid while travelling the world, but this might not go down terribly well. Instead, think about answers that relate to a love of languages and how you like to interact with different people from different backgrounds. If the jobs you are applying for involve teaching young learners, you can talk about your love of children and wanting to work with them in a professional environment.
Why do you want to teach English abroad?
Although similar to the above, this question is intended to gauge your level of commitment and long-term plans. If you talk at length about your love of travel, you could come across as unlikely to stay in the job for very long. You should also avoid mentioning that you just want to get away from a dead-end job or need to move on from a failed relationship. Instead, concentrate on getting across that you are very keen to teach English and the best opportunities are overseas rather than in your home country. You could also mention that teaching English in a non-English speaking country will provide great potential for personal development and a bigger challenge that will help you grow as a teacher.
Also Read: 5 Steps to Prepare Yourself for Your TEFL Interview
What teaching experience do you have?
If you have already had a teaching job you should be in a great position to answer this one strongly. If you are applying for your first teaching job, don't panic as you should still have plenty of ammunition. If your TEFL certification course involved any practical teaching in any context, you can use that experience for this question. You can also draw on any previous work that has any kind of connection to teaching such as sports coaching or child minding and how these experiences have helped you to prepare for teaching English abroad. It is worth remembering that many employers regularly take on first-time teachers, so as long as you sell yourself well you will be in with a good chance of securing the job.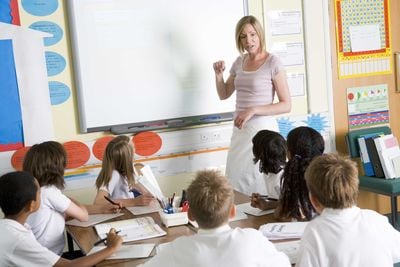 What makes a good TEFL teacher?
Or what are your strengths and weaknesses? This question is aimed at identifying your own style of teaching and your understanding of teaching theory and practice. When answering this one you should consider the wider scope of teaching, including areas such as classroom management, developing rapport, and communication techniques.
What is your discipline style?
This is a particularly important question to consider if you are applying to teach young learners. In many cases this could be asked in a general sense or the interviewer might present a scenario such as a student refusing to complete homework, or continually speaking in their native language during class. Before the interview it is a good idea to brush up on this area of your TEFL training in order to provide solid answers to these kinds of scenarios.
Also Read: Top 10 Qualities Every Great Teacher Should Have
The above are some of the most common TEFL interview questions you can expect during a standard interview, but you should also be prepared for one more question. Is there anything you would like to ask us? At this point you will probably want to say No so you can get out of the room as quickly as possible. However, this is a great opportunity to build on the good impression you have already made. Here you can ask a few questions regarding the job that will show you are serious about teaching. Some examples include:
What will my weekly schedule be?
How many students will I be teaching in each class?
Will I have a teaching assistant?
Do you have any advice on local accommodation options?
Are there any other foreign teachers working in the school?
What teaching resources will I have access to?
Also Read: Guide to Writing a TEFL Resume That Will Get You Hired
Are you ready to teach English abroad?
Although every job interview will be a little different, by being prepared to answer the most common TEFL interview questions you will be well placed to make a good impression on the interviewer. Just remember to stay calm and focused and you should have no trouble landing the teaching jobs you want and deserve.
Apply now & get certified to teach english abroad!
Speak with an ITTT advisor today to put together your personal plan for teaching English abroad.
Send us an email or call us toll-free at 1-800-490-0531 to speak with an ITTT advisor today.
Related Articles:
Check out what our course grads say in our many video testimonials!
​
---
---