Top 4 Tips How to Find a Teaching Job in China
China is a great destination to start your ESL teaching career as the country offers a lot of job opportunities, high salaries and employers usually don't require many years of teaching experience.
However a lot of teachers wanting to teach there have no idea how to look for a suitable position in China. Here are the top 4 tips how to find a teaching job in China.
Also read: 5 Reasons Why You Should Teach English in China
Where to Search for Job Openings
Since Google is not accessible in China, you won't find many available jobs there.
Therefore, I suggest you create a profile on LinkedIn and indicate that you are looking for a job in China. Chinese agents and HR managers will quickly reach out to you and will invite you to talk on WeChat (a popular Chinese messenger).
Secondly, sign up on WeChat. This app is the most helpful and widely used app in China as it is not only a messenger but a social network as well. Many mini-programs and official accounts can be found there, so you do not need to download anything else onto your smartphone. Right after you install WeChat follow these official accounts and create your resume on their websites:
You will be able to check vacancies and read useful topics for ESL teachers. Other than that, you can find job offers on ESL WeChat groups or through friends.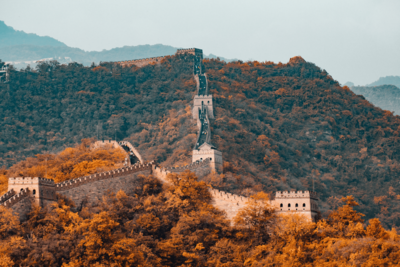 How to find a job directly
The majority of job offers you find on the Internet are published by intermediaries. There are two types of these intermediaries: freelance agents, who find candidates for companies, and agencies, which hire teachers and send them to particular places of work. What's important to know is that most agents get paid by the schools for their services but the company agencies often take a cut of your salary and take their percentage. Teachers often don't even know this happens and would actually be paid a higher salary when working directly with the schools.
Also read: What to Watch Out for Before Signing Your TEFL Contract in China
Be prepared for offensive job offers
It is difficult to talk about this but I want you to be ready in case this happens to you. Chinese culture is very direct and at the same time the majority of the population is uneducated. I have seen many offers with racist requests concerning particular skin colors or nationalities. Usually such requirements are set by employers from smaller towns or remote provinces. It goes without saying that non-native speakers get paid less even if they have a university degree and experience in teaching.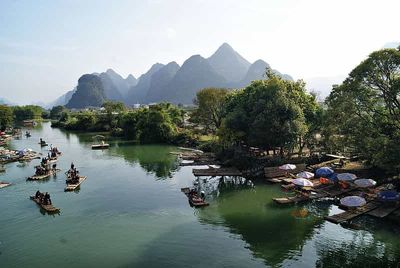 Choose a job that suits your preferences
There are four main types of teaching positions in China: a kindergarten teacher, a training center teacher, a school teacher and a university teacher.
The most convenient place to work is a kindergarten. Usually teachers have several classes in the morning and in the afternoon and just go from one classroom to another to carry out 15-30 minutes lessons depending on the children's age. Some kindergartens have a different system where teachers spend the whole day in one classroom, but in those cases there are less students in groups.
Work in a training center is quite flexible. Typically classes begin in the afternoon and finish late in the evening. The schedule is completely packed and sometimes teachers have a very short break, plus they often work weekends and are off on 2 weekdays instead (often Monday and Tuesday). They also offer classes to students of different ages and have a particular program for every level to teach.
To get a job in a public school or a university one needs to have a lot of qualifications and need to do some networking as such positions are rare.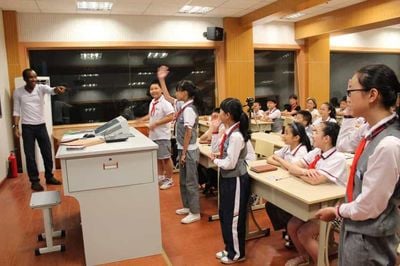 Listen to this blog post
Are you ready to teach English in China?
If you are interested in teaching English in China, be sure to check out our comprehensive "Teaching English In China - The Salary and Budget Guide" and "Step-By-Step Guide to Legally Teaching English in China" for more information.
Apply now & get certified to teach english abroad!
Speak with an ITTT advisor today to put together your personal plan for teaching English abroad.
Send us an email or call us toll free at 1-800-490-0531 to speak with an ITTT advisor today.
Related Articles:
---
---