Top 10 Cities in China for Teaching English Abroad
If you are interested in teaching English as a foreign language, it is probably not news to you that China offers some of the best opportunities in the world for teachers. The country has over 300 million English learners leading to an incredibly high demand for qualified teachers in all parts of the country.
Teacher salaries are very lucrative, ranging between 6000 RMB and 12000 RMB per month, or around $1,000 to $2,000 US dollars, and added benefits such as paid housing and airfare make China a great destination for new and experienced teachers alike. However, you should be aware that a TEFL qualification is necessary in order to secure a work permit to teach legally in China. Find out more in our step-by-step guide to legally teaching English in China.
If you, too, would like to move to China and explore one of the most fascinating countries in the world, check out these top 10 cities in China for teaching English abroad.
Also check out our China country guide and our four training centers for high-quality in-class training in Beijing, Shanghai, Zhuhai and Chongqing.
Read our related article "5 Reasons Why You Should Teach English in China".
Teaching English in Beijing
It's no surprise that China's capital is also one of the most popular places for EFL teachers. The city seems to have it all: ancient historic sites, modern landmarks, a vibrant nightlife and countless job opportunities. Tiananmen Square and the Forbidden City form the center of Beijing and are the cultural heart of China. Venture further out of the city, and you'll get to various parts of the Great Wall of China, one of the most intriguing man-made heritage sites in the world. Beijing's efficient airport and train stations also allow you to easily explore much more of China and the rest of Asia.
Get started by taking our 4-week in-class TEFL certification course in Beijing.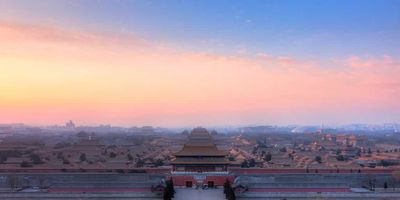 Teaching English in Shanghai
Shanghai is China's commercial and financial center and it attracts millions of visitors each year. The city boasts colonial-era architecture, a vibrant skyline at the Bund and beautiful traditional gardens, temples and ponds. Shanghai is located on China's central coast and has an international airport and several train stations, allowing you to travel to other parts of the country and neighboring countries very comfortably.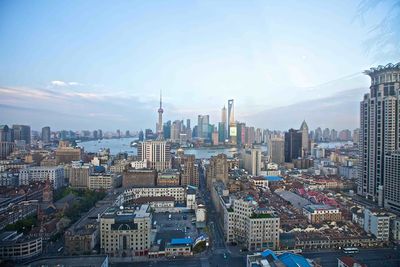 Teaching English in Guangzhou
The city of Guangzhou is the capital of Guangdong province, in the south of China. Located very close to Hong Kong, Guangzhou is an important commercial city in the country's south. The people of Guangdong share a very distinct cultural background that is reflected in the local dialect, Cantonese, and the local cuisine of dim sum. Due to its geographic location, the climate in Guangzhou is very pleasant, with hot and humid conditions during the summer and mild winters where the temperature rarely goes below 10 degrees Celsius.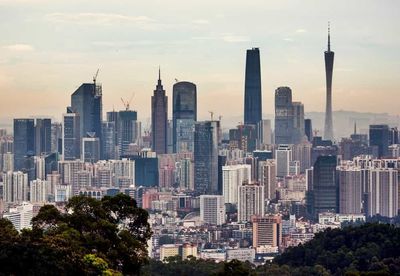 Teaching English in Hangzhou
Hangzhou is a very green city with the local government encouraging people to rent bikes and putting in place environmentally friendly city buses. The city is the capital of Zhejiang province and has a very long history of being one of the most culturally influential cities in the country. The ancient Grand Canal waterway and the 5-story Leifeng Pagoda from 975 AD are two of the most important historic attractions of the city, as is West Lake, which has appeared in countless pieces by poets and artists since the 9th century.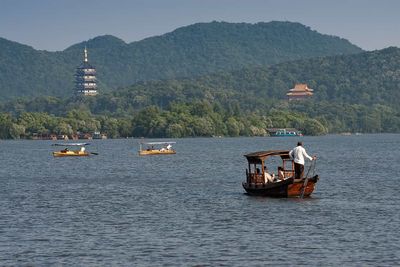 Teaching English in Kunming
Kunming is often referred to as the city of eternal spring, due to its year-round mild climate and many blooming flowers. It is also the capital of China's southern Yunnan province, a region that is home to many different Chinese ethnic groups. Kunming has a history that dates back more than 2,400 years and was an important stop along the Silk Road facilitating trade with countries like Tibet, Myanmar, India and beyond. One of Kunming's main attractions is the Stone Forest, made up of enormous groups of million-year-old karst stones.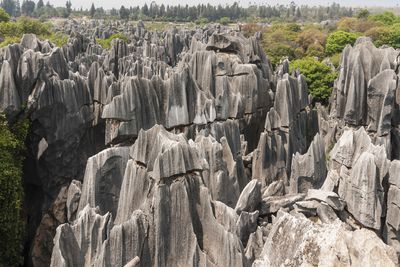 Teaching English in Chongqing
Chongqing is one of those cities in China that seem to have popped up out of nowhere. Today, it is the largest city in southwestern China with a modern port that provides access to the Yangtze and Jialing Rivers. That is why Chongqing is a popular starting point for Yangtze river cruises that take huge numbers of visitors on tours to the magnificent Three Gorges. Due to Chongqing's rapid development, the city has a high demand for TEFL qualified teachers.
Get started by taking an in-class TEFL certification course in Chongqing.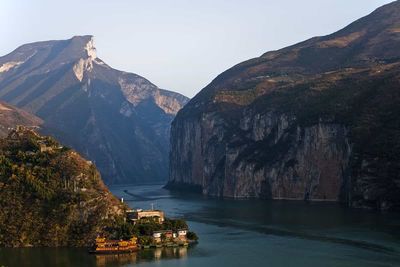 Teaching English in Wuhan
Situated in central China, Wuhan is the capital city of Hubei Province. The city is located on Jianghan Plain, a fertile land where the Hanjiang River joins the Yangtze River. Due to rapid development, Wuhan was formed when the three cities of Hankou, Hanyang and Wuchang merged into one. Wuhan's major position in central China has brought about a high demand for qualified English language teachers. The city's main landmark is the Yellow Crane Tower, first built in 223, during the Three Kingdoms Period.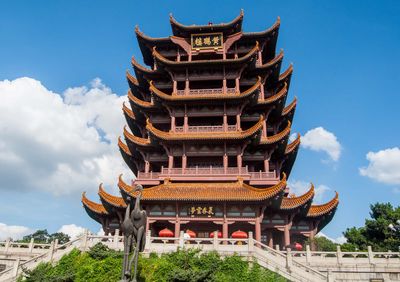 Teaching English in Chengdu
Chengdu is the capital of Sichuan province and is known as the home of the giant panda. Only 10 km from the city center of Chengdu, you can find the Chengdu Research Base of Giant Panda Breeding. This facility is not only a research base, but also a park that allows visitors to get a good look at the giant pandas. The base has created and imitated the natural habitat of giant pandas to ensure a safe environment as well as successful breeding. Besides the beautiful black and white bears, Chengdu also offers a range of picturesque valleys, temples and a vibrant food culture, dominated by Sichuan pepper.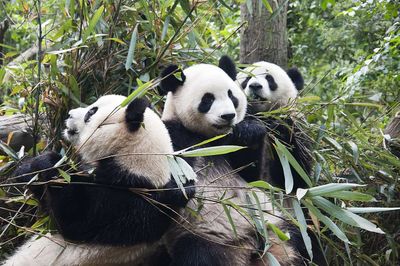 Teaching English in Shenzhen
One of Guangzhou's neighbors, Shenzhen is also located in Guangdong Province on the eastern coast of the Pearl River Delta, just across from Hong Kong. This unique location earned Shenzhen the title of China's first Special Economic Zone developed in the 1980s. Today, Shenzhen is one of the most important economic centers in China and a great destination for English teachers.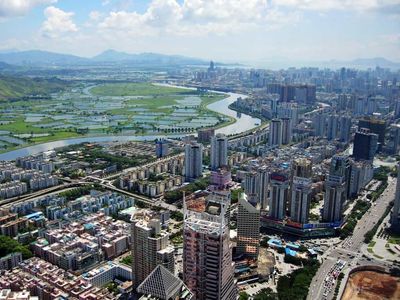 Teaching English in Xi'an
Home to the world-famous Terracotta Warriors, Xi'an is a city of enormous historical importance in China. Once a vibrant capital city of various Chinese Dynasties, Xi'an boasts a wide range of historic attractions, including the Qin Shi Huang Mausoleum with the Terracotta Warriors, the Bell Tower, and the old city wall. Xi'an was also an important stop along the ancient Silk Road, leading many Arab merchants to settle in the city. Today, the old Muslim quarter with its predominantly Muslim population still bears witness to this time.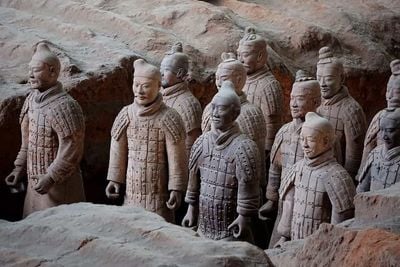 Teaching English in Nanjing
Literally meaning 'southern capital', Nanjing has a long history as one of China's most prosperous cities. Besides its glorious history as one of China's ancient capitals, Nanjing has also seen some dark times, especially during the Japanese occupation which resulted in an atrocity known as the "Nanjing Massacre". Today, however, the city is standing tall and proud and is one of the most liveable places in China due to its lush green gardens and the peaceful Qinhuai River in the city center. Main attractions include the Dr. Sun Yat-sen's Mausoleum, the Confucius Temple and Zhanyuan Garden.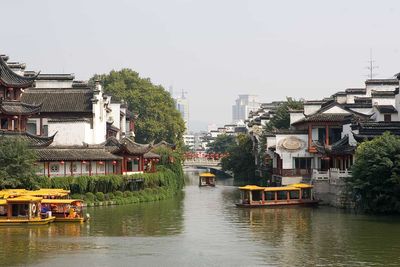 Listen to this blog post
Are you ready to teach English in China?
Apply now & get certified to teach english abroad!
Speak with an ITTT advisor today to put together your personal plan for teaching English abroad.
Send us an email or call us toll-free at 1-800-490-0531 to speak with an ITTT advisor today.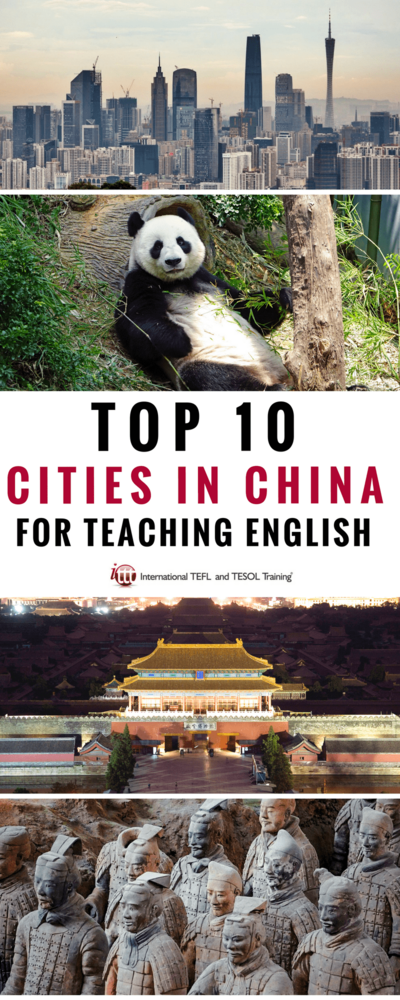 ---
---