How To Apply TEFL Course knowledge During Your First Lesson In China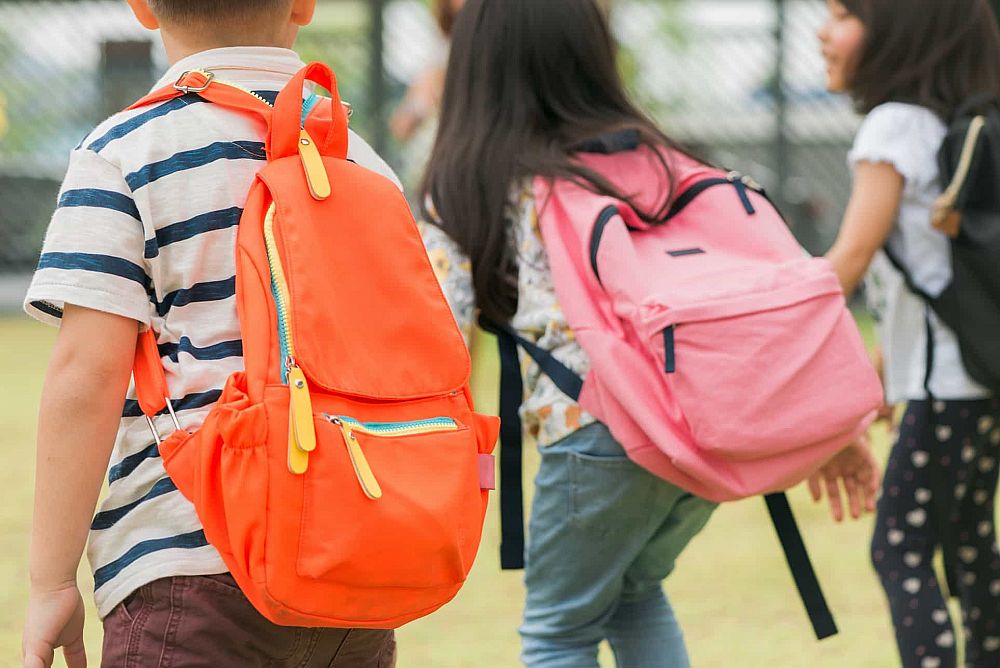 Teaching in a foreign country is a dream for many people who are passionate about education. However, it can be confusing and scary thinking about teaching in a country with a culture and language that you are not familiar with. However, as long as you are a qualified, professional and patient teacher, you should have nothing to worry about. Teaching in a country like China might seem like a big challenge at first, however, there are many techniques and teaching methods that a professional teacher can apply during the lesson to ensure a successful outcome. So, the question is: How can a teacher apply what they have learned during a TEFL course in a Chinese classroom?
This post was written by our TEFL certification graduate Thelma F. Please note that this blog post might not necessarily represent the beliefs or opinions of ITTT.
How to Start Your First Lesson
Let's imagine that you have a class of young learners that can barely communicate in English. As you will have learned during your TEFL certificate course, the lesson should be divided into different learning stages in order to have a successful class that achieves the goals that the teacher has set. The first part of the class should be the warm up or 'engage stage'. Use your imagination, act or sing, get the students excited and involved using basic sentences and vocabulary that they can understand. Start with colors or numbers and from there you can start assessing the English level of the students. In training centers in China, it is very common to have classes with students of different ages, different English levels and different learning skills. So as a teacher, you should be able to create activities that can integrate and motivate each student during your class.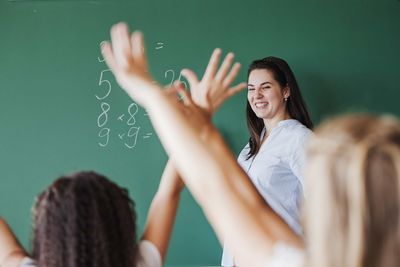 Also read: Step-By-Step Guide to Legally Teaching English in China
Once You Have Engaged the Students
After the warm up you should move onto the 'study phase', which is where you do most of the actual teaching. In your first lesson you might want to start with simple vocabulary to gauge what level the students are at. To help their understanding it is a good idea to use visual aids such as flashcards, media and real objects. Focus your attention on the words that are difficult for the kids to remember or to pronounce and don´t forget to use proper and simple grammar. Chinese grammar is very different to English so basic structures can easily be mistaken. Make sure to be clear when explaining any grammar structures and to be aware of the common mistakes that are made by Chinese learners.
Also read: 5 Reasons Why You Should Teach English in China
Once You Have Taught the Lesson Point
For the 'activate stage', I would recommend games and competitions that can show the students the progress they have made to build their confidence and increase motivation for future lessons. However, due to cultural reasons teamwork activities are not always successful in Chinese classrooms if the teacher doesn't know how to control them. Remember to always give positive feedback to the students. If they make mistakes, you can correct them but be careful with the output. Children, and many parents, in China are very sensitive when talking about learning abilities so choose your words carefully.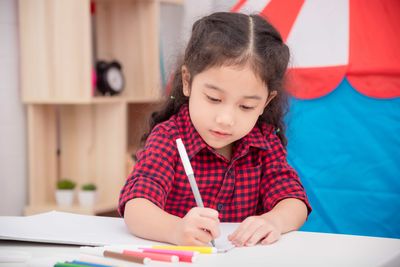 Also read: Top 10 Cities in China for Teaching English Abroad
Are you ready to teach your first English class in China?
I have been a teacher in China for three years and taking a TEFL certification course has been extremely useful. Learning more about some of the techniques that I already knew gave me another perspective on how to apply them and learning new techniques of classroom management and variation of activities, gave me the tools to improve my lessons. If you are planning to teach English in China I would definitely recommend taking a TEFL course before setting off as it is important to be prepared and to know how to handle a classroom when the time comes.
Apply now & get certified to teach english abroad!
Speak with an ITTT advisor today to put together your personal plan for teaching English abroad.
Send us an email or call us toll-free at 1-800-490-0531 to speak with an ITTT advisor today.
Related Articles:
Listen to this blog post:
---
---