All You Need to Know When Teaching Multi-Level ESL Classes
While you learn about teaching multi-level classrooms when you take a TESOL or TEFL certification course, the reality often looks a little different. It's true that multi-level ESL classrooms have many benefits for English learners. For example, they have the chance to communicate with each other and learn how to use English through practice and negotiating meaning.
For the instructor, teaching multi-level classes can be quite a challenge. It requires more prep time and also involves a high level of classroom management. That's why we've written this post to reveal all you need to know when teaching multi-level ESL classes.
Listen to this blog post:
Assessing Student Needs
It's not unusual to have a new student with lower language abilities join a class with students of a higher level. Obviously, the student with little or no English skills has different needs than a student who has already studied English for a while.
One of the first things here to consider should be a level test to determine the student's level of English in all four categories: listening, reading, writing and speaking.
While these tests offer good results, they are often not enough to truly pinpoint a student's real abilities. Therefore, other methods such as interviews, group discussions or just plain student observation are very helpful to get a better sense of their English level.
What's also important to understand is that the student's needs assessment should be ongoing. Students get wrongly placed into low levels far too often when they would actually do better in a higher level - and vice versa. Also, don't underestimate the learning power of young learners. Children pick up language like a sponge, so even the lowest level student will soon chatter away with his or her fellow peers in class and fit right in.
Also read: 5 Simple Ways To Motivate Your EFL Students
Lesson Planning
When planning your lessons, you can also keep in mind your multi-level classes and plan accordingly. This means you'll create different versions of activities and exercises for the different levels of the learners. When planning for a reading lesson, for example, you can anticipate for the beginners to be able to listen to the story with pauses and questions to check for understanding. They should then be able to re-tell the timeline of the events in the story.
Higher level students should also be able to describe the characters using descriptive words.If you plan this way and anticipate the results of the different levels of students, you'll have a much more manageable classroom and give all students the feeling of accomplishment.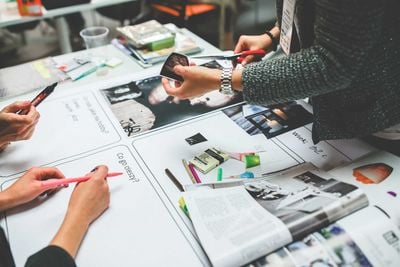 Grouping Your Students
One of the best benefits of working with a multi-level class is that you can pair weaker students with those with higher language skills. Doing that will give the weaker student the opportunity to learn from their higher-level partner, while the partner will be able to improve by teaching the lower-level student.
You can not only group your students according to level, but also look at their interests, or personality, for instance!
Also read: Getting Student Placement Right - The Best Desk Arrangements for EFL Students
Using Projects or Themes
Having your lessons revolve around a common theme or having the students work on projects is another great way to unite multi-level classes. You have the chance to use a variety of grouping settings, expose lower-level students to vocabulary and language patterns they may not be familiar with and give the higher-level students the chance to take charge and have them act as peer tutors.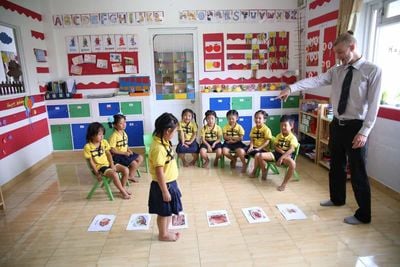 Creating a Variety of Materials
Make sure you have materials available for students who can work independently, such as a designated corner with worksheets, reading material or even laptops or tablets they can use to read news articles and complete writing tasks. Giving your students this freedom is a great way to promote independent learning and you'll be surprised how much fun your students will have. Plus, having the independent students work by themselves gives you more time to focus on students who need some help with reading, writing or other language issues.
Also read: Top Online Lesson Plan Resources for New and Advanced Teachers
Are you ready to teach English abroad?
The tips above should have covered all you need to know when teaching multi-level ESL classes. By using these tips you should have no problem navigating your way through these types of classes.
Apply now & get certified to teach english abroad!
Speak with an ITTT advisor today to put together your personal plan for teaching English abroad.
Send us an email or call us toll-free at 1-800-490-0531 to speak with an ITTT advisor today.
Related Articles: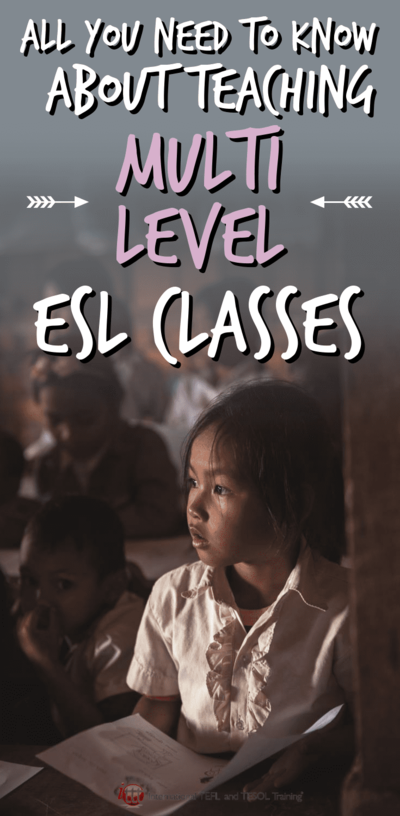 Check out what our course grads say in our many video testimonials!
---
---