Why Beijing Is the Ideal Place to Teach English
China is the largest EFL market in the world. Beijing is not only the country capital but also one of the fastest-growing cities in Asia and the world. Beijing is a commercial, educational and cultural hub in China and has a lot to offer to anyone coming to visit. On top of that, Beijing is home to thousands of foreign English teachers, many of whom are not ready to leave and have made the city their permanent home base.
Vibrant Culture and History
Beijing has been the capital throughout many of China's dynasties resulting in a great number of historic attractions and sites to be explored in the city. The most important historic attraction is probably the Forbidden City, one of the largest palace complexes in the world. Visitors and locals alike also enjoy walks through the iconic Beijing Hutongs, alleys formed by lines of siheyuan, traditional courtyard residences.
Beijingers are very proud of their culture and love sharing it with foreigners. A visit to a traditional Peking Opera play or one of the many impressive temples in and around Beijing gives you great insight into local culture and customs.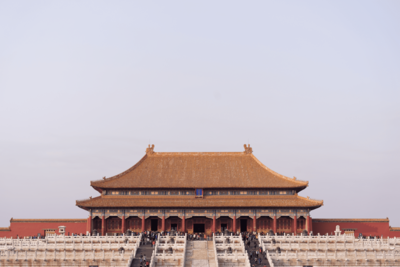 UNESCO Sites Galore
With Beijing's fascinating history, it's no surprise that there are a number of important attractions under the protection of UNESCO. In fact, China has 52 UNESCO sites and is, thus, the country with the second most UNESCO World Heritage Sites in the world, after Italy with 53. Many of the UNESCO sites in China are located in its proud capital Beijing. Some of the sites you shouldn't miss in Beijing include the Great Wall of China, the Forbidden City, the Summer Palace, the Temple of Heaven and the Ming Dynasty Tombs.
All this and more makes Beijing an exciting place to live in.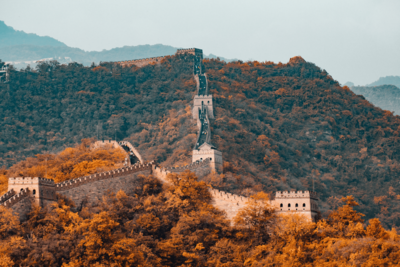 Unique Food Options
Chinese dishes are famous all over the world and comfort food for many. What many don't know, however, is that Chinese cuisine is very varied because of the many regional differences in cooking, it is actually divided into what's known as the "8 culinary classics". Lucky for those living in Beijing, they can sample their way through all of these regional styles and surprise their taste buds with incredible flavors. Beijing also has its own distinct cuisine, heavily influenced by its history as a capital and thus, a mixture of flavors from all over China and the world. Some of the most traditional Beijing dishes include hot pot, Peking roast duck, boiled mutton and Zhajiang Noodles.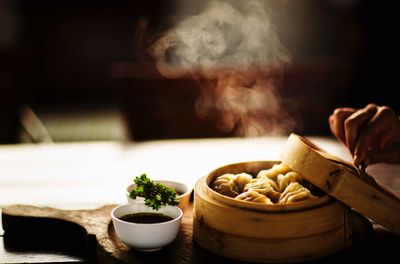 Education Paradise
When moving to China, you will soon realize the enormous emphasis that is placed on education in local society. With the rising Chinese middle class, Chinese parents are more eager than ever to send their children to English language classes and camps. In fact, English education is a billion-dollar business in China, as parents spend thousands of dollars on their children's education with the aim of sending them to the best universities in the country - and abroad.
Besides working for public or private schools, English teachers in China can make a lot of extra money with private tutoring. If you speak any other languages fluently and feel that you can teach students in that language, you can find an additional niche market to earn extra money. Spanish, French, German, Russian, and Korean are the most popular foreign languages besides English and many students are eager to learn and improve their skills.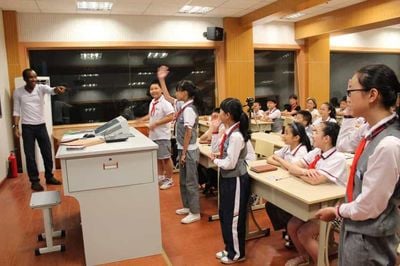 Competitive Salaries Allow Teachers to Save $$$
The low cost of living and attractive salary and benefits allow English teachers in China to save a lot of money. A typical teacher's salary in China is around US$1,200 to US$1,800 after taxes. Those with teaching experience can often make around US$2,000 a month. On top of that, most schools in China offer housing and roundtrip airfare to their teachers. Compared to the local cost of living, teachers are able to save US$700 and more a month on that kind of salary.
Get started by taking our in-class TEFL certification course in Beijing, and learn more about living and teaching in China in our country guide.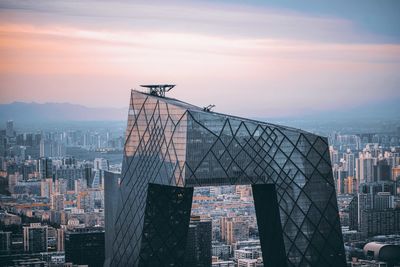 Are you ready to live and teach in Beijing?
Apply now & get certified to teach english abroad!
Speak with an ITTT advisor today to put together your personal plan for teaching English abroad.
Send us an email or call us toll-free at 1-800-490-0531 to speak with an ITTT advisor today.
Related Articles: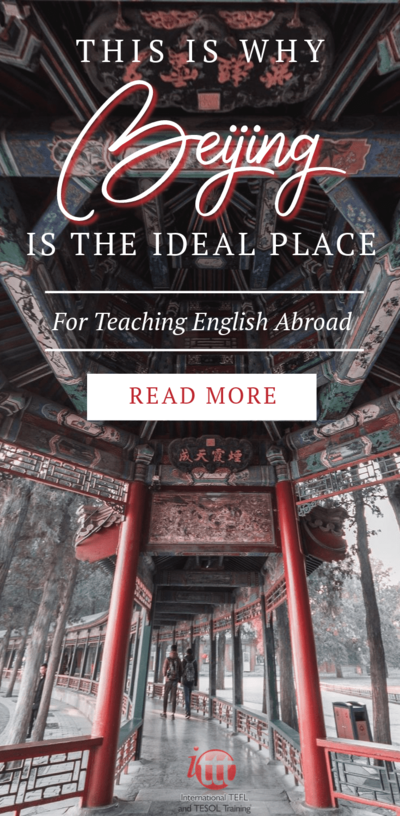 Listen To This Blog Post
---
---