How Grammar and Vocabulary Affect Communication
At one time, in my role as a Speech Pathologist, I taught Foreign Accent Reduction. In assessing and treating individuals with a foreign accent I soon came to realize that the "culprit" interfering with communication was not so much the foreign accent (unless it was phenomenally strong) but rather the limited and poor grammar and vocabulary demonstrated.
This post was written by our TEFL certification graduate Fay B.
Presentation skills
Over the past several years, in the acute care medical setting within which I work, this belief has been reinforced. Customer satisfaction surveys returned by recently discharged medical patients reveal that one area of discontent in received hospital care has to do with the difficulty patients encounter in understanding those individuals working in environmental service areas - the majority of whom appear to be of Hispanic or island (Haiti specifically) decent, and who come into daily contact with patients and their families.
I have seen first hand how the foreign-born staff with rudimentary English have a tendency to not introduce themselves when entering a room or to mumble or say in a soft voice who they are and what they are there to do. I have seen patients often respond asking "what did you say?", "who are you?", "what are you doing?" Communication is limited leading at times to patient mistrust, agitation and upset. In contrast, I have seen foreign-born staff who are more fluent in English enter a room, introduce themselves and then the task they are there to perform in a confident manner using a more conversational voice volume. The difference in the presentation when speaking rudimentary versus more fluent English is so obvious, and it does not have to do with the strength of an accent! The confident English speaker presents as a more open, friendly and caring individual willing to converse and answer patient and family questions while the less confident individual presents as silent and closed off, unwilling to converse. Improved confidence is observed with improved English expressive language skills, specifically in grammar and vocabulary.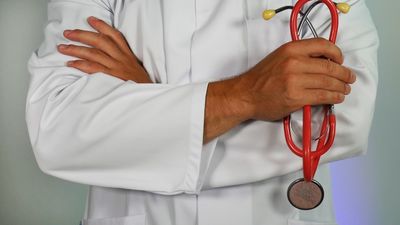 Also Read: Do I need a TEFL certificate to teach abroad?
Perfect image
In contrast to the English speaker with minimal English knowledge, the more fluent individual speaking with better grammar and vocabulary reinforces the hospital value of providing an open, caring, and friendly environment - a value that one wants to perpetuate in an acute care hospital setting where sick individuals and worried family members are often leery of what is occurring all around them. Assurance over every aspect of care, not just that medically related, can only help ease patient and family worries.
Pondering upon
This situation has brought home to me how essential good communication is and specifically how important the grammatical and lexical aspects are to communication. Knowledge of the two are key to success. To this end, I hope to develop a TEFL program here, within the hospital, for our staff for whom English is not their primary language. A major part of this program will be to focus on English grammar and vocabulary with the end game being not only to improve customer satisfaction scores but also, and more importantly, to improve the lives of those individuals for whom English is not their primary language by providing them a chance to improve their English skills enhancing their ability to express themselves. This, in turn, should lead to increased confidence which can only open up more opportunities for achievement while living in America.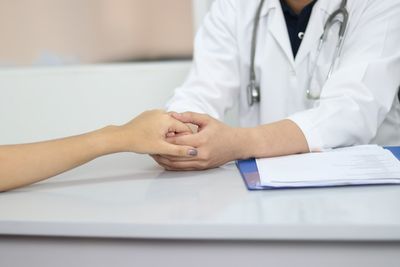 Also Read: Top 8 Resources For Researching Teaching English Abroad
Are you ready to master your teaching skills? Take a TEFL course today!
Apply now & get certified to teach english abroad!
Speak with an ITTT advisor today to put together your personal plan for teaching English abroad.
Send us an email or call us toll-free at 1-800-490-0531 to speak with an ITTT advisor today.
Related Articles:
Listen to this blog post:
---
---