TEFL course in California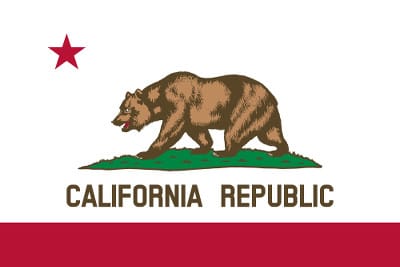 Without a doubt, California is one of the most exciting states in the USA. Since the famous Gold Rush, that started in 1848, the state has seen a tremendous growth in popularity and wealth. "The Golden State" is one of the most ethnically diverse states in the US as it has seen huge waves of immigration from all parts of the world. On top of that, most of California offers great weather throughout the entire year and the state is also home to exceptional natural beauty, including beaches, deserts, and mountains.
The northern part of the state is the perfect place for wine making. It is also home to various popular cities, including the state's capital of Sacramento and the world-famous city of San Francisco. While San Francisco was the hippie capital of the world in the 60s and 70s, it is one of the most liberal cities in the entire country today. The best way to explore the city is to rent a bike and visit famous landmarks, such as the Golden Gate Bridge, Golden Gate Park, and Fisherman's Wharf. Be sure to take a ride in the iconic cable cars before continuing your California journey.
Santa Ynez Valley is the perfect place to embrace Californian wine country. Here, you will find countless charming wineries offering wine tasting tours. The vintner families welcome tourists from across the world to sample their high-quality wines. They are able to grow various different types of grapes because of the mild climate. Bordeaux, Pinot Noir, and Chardonnay are among the most popular grapes you can grow in Santa Ynez. The best way to explore wine country is to simply stay for a few days at one of the many relaxing resorts and sample your way through wine heaven.
California is home to so many exciting cities, but one of them makes all the others stand in the shade. Los Angeles is probably the most famous city in the USA as it is the movie capital of the world. It is not a rare sight to see celebrities in Los Angeles but the city has so much more to offer than glitz and glamor. Be sure to check out the houses of the rich and famous in Beverly Hills and watch them shopping on Rodeo Drive. Los Angeles is also famous for its state-of-the-art culinary scene with some of the best restaurants and bars on the West Coast. Venice Beach is the city's most famous beach and a great place to spend your free time. Get up close with Hollywood and hike up the hills to get the best view of the Hollywood Sign and the entire city.
California is everything you have seen and read about and more. Major universities, such as Stanford, UCLA, and Berkeley also make the state the perfect place for higher education. Taking your TEFL/TESOL course in California will open doors to countless opportunities for teaching English as a foreign language.
TEFL Course in Los Angeles California
Next course dates
5 February 2020 - 9 February 2020
8 April 2020 - 12 April 2020
10 June 2020 - 14 June 2020
12 August 2020 - 16 August 2020
14 October 2020 - 18 October 2020
---
TEFL Course in San Francisco California
Next course dates
5 February 2020 - 9 February 2020
1 April 2020 - 15 April 2020
3 June 2020 - 7 June 2020
5 August 2020 - 9 August 2020
30 October 2020 - 4 November 2020
---
TEFL Course in San Diego California
Next course dates
4 March 2020 - 8 March 2020
6 May 2020 - 10 May 2020
8 July 2020 - 12 July 2020
2 September 2020 - 6 September 2020
11 November 2020 - 15 November 2020
---
TEFL Course in Orange County California
Next course dates
11 March 2020 - 15 March 2020
13 May 2020 - 17 May 2020
15 July 2020 - 19 July 2020
9 September 2020 - 13 September 2020
18 November 2020 - 22 November 2020
---
Apply now & get certified to teach english abroad!
Want to listen to this page? Click on the video below!