Teaching English to Beginners in Japan
Japanese is certainly one of the most interesting languages in the world thanks to its three types of writing (hiragana, katakana and kanji).
Table of Contents
Main Challenges: Phonetic System
Main Challenges: Exposure to English
Do you want to teach English abroad? Take a TEFL course!
This post was written by our TEFL certification graduate Desiree I. Please note that this blog post might not necessarily represent the beliefs or opinions of ITTT.
International Links
After the outbreak of intercontinental travel (therefore with the appearance of commercialization and missionaries around the world) many terms of different languages, including English ones, also became part of the language of Japan.
Main Challenges: Phonetic System
The main problem is that many sounds present in the English language are non-existent in the Japanese language; this means that the pronunciation of many terms has been adapted according to the language standards of the country.
There are few languages in the world that contain similar sounds, and referring to English and Japanese we can say that both do not contain sounds and pronunciation of the other.
As for an English native, it would be difficult to try out a correct Japanese pronunciation, the same happens for a Japanese native who will try to try to correctly pronounce sounds of the English language; a clear example is an absence in the Japanese language of labiodental, alveolar and guttural sounds.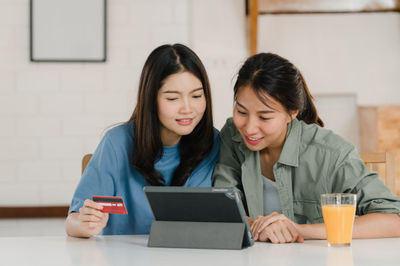 Also Read: The Difference In Teaching ESL vs. EFL
Because of this, I think that in a class of Japanese students, practice on phonics is fundamental during the early stages of learning; in this way, going forward, the students will find less and fewer problems with the introduction of new words.Main Challenges: Teaching Pronunciation
Teaching English to the Japanese can be difficult especially as one has to eradicate their belief about the pronunciation of many terms and during pronunciation exercises to teach them to make new sounds to them; but at the same time, this type of exercise could also be fun, entertaining and interesting.
The fact that English has become the second among the most widely spoken language in the world and is therefore considered essential when it comes to jobs that have relationships with other nations, travel or simply when we talk about new friendships with foreign people, English is certainly the language that can guarantee a safe minim dialogue between people from different countries.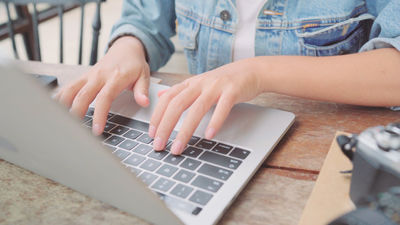 Also Read: What is the difference between TESOL and TEFL?
Main Challenges: Exposure to English
In any other country, this reasoning might seem simple obvious and normal, especially in the century in which we find ourselves; despite this, there are very few people who speak English in Japan.
The reason why this country remains reluctant to learn this language is to be found between what I said before and their culture; this could create problems for students to maintain the level of interest.
Japan is a fantastic country, but learning another language allows Japanese people to open up possibilities in learning about new worlds and opportunities to open up to many more people and I think that with the introduction of anecdotes and curiosities inherent to the language, students can succeed in keeping the flame of interest alive.
Teaching new terms in a class of Japanese students can be "simple" because they hardly don't know the terms since in their daily life the English terminology is very present (even on TV) but as I said before, the biggest problem could be the pronunciation. Instead, from a grammatical point of view, the situation is completely different.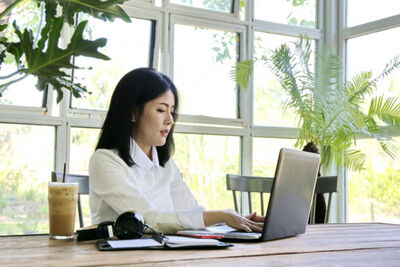 Main Challenges: Grammar
The grammatical structure English and Japanese are completely different, which leads to having difficulties to teach only in English.
Main Challenges: Beginners
Regarding my training experience in beginners classes, I found myself well in teaching English with a slight accompaniment of the Japanese language. But I do not mean teaching English by referring to probable/unlikely points in common between the two languages ​​(also because they are very few), but in explaining grammatical constructs. This is simply because many students may tend to panic and discomfort in the first few lessons.
After a few lessons, the students were able to follow a lesson completely in English with more tranquillity. When you are in a country like this where the phonetics and the approach with foreign people represent a high wall to climb, I think that the practices of speaking and role-playing are fundamental also to stimulate the desire to continue learning.
Also Read: Do TEFL teachers need a second language?
I think that when the teacher is in front of a class that has a cultural background that is completely different from own, the teacher should learn something about the culture of that country. Often it could happen that, a second culture where you come across, of being able to seem rude, rude or bizarre.
I think that often many teachers don't look at this point of view when they relate to students, and I think that before teaching in a foreign country or before approaching students from the same country different than our own, it is important to do studies concerning the cultural and social level.
Do you want to teach English abroad? Take a TEFL course!
In this way, the teacher can try not to upset the students in any way and be able to stimulate their curiosity and interest in the most targeted and complete way possible.
I think that students are not just containers of knowledge but people who want to reach a goal and we as teachers must help them reach it in the way that is most suitable for them.
Apply now & get certified to teach english abroad!
Speak with an ITTT advisor today to put together your personal plan for teaching English abroad.
Send us an email or call us toll-free at 1-800-490-0531 to speak with an ITTT advisor today.
Related Articles:
---
---