Top 10 Things to Know When Moving Abroad to Teach English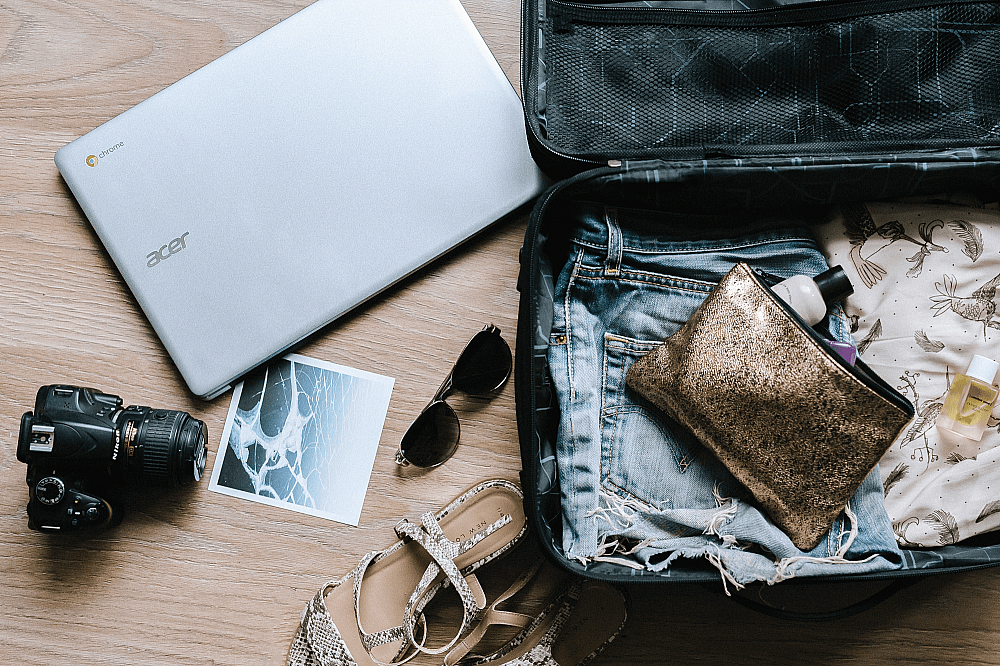 So you are taking the leap and moving abroad to teach English. That's amazing! It's definitely not an easy task to pack all your belongings into one suitcase and just leave - but working abroad, getting paid to travel and meeting new, like-minded people is definitely worth the hassle. Once you have all your necessary documents in hand, you can think about the actual moving part of the ordeal. It's definitely not the same as going on a vacation and there are many things you need to think about. Here are ten things you need to know when moving abroad to teach English.
1. What is the local language & how do you say ___ ?
Unless you already speak the language of your new destination, it wouldn't hurt to learn some basic words and phrases to be able to communicate with locals. Some of the most important usually include:
Good morning, good afternoon, good evening, good night. A simple "Hello" is too mainstream and touristy.
Can you please help me?
Your address. You should also write this down in the local language (i.e. Mandarin characters) AND in a way you can pronounce (i.e. pinyin) in case of an emergency.
My name is…
Thank you. ← This is immensely important!
2. What are the local visa regulations?
Different countries have different visa regulations and you need to know yours. You need to know exactly what you can and cannot do with your given visa status or you might get in trouble. Some visas allow you to work, while others don't. So be sure to speak with your TEFL employer about this before leaving home, as you will have to prepare a lot of documents that usually need some form of notarization prior to leaving.
3. What are the climate, weather and seasons like?
Don't make the mistake and arrive unprepared. Research the local climate, weather and seasons. Some countries have a rainy and dry season, while others might have all four seasons. Also, consider that the seasons in the southern hemisphere are the opposite of the ones in the northern hemisphere. If you are staying long-term, make a plan in advance to secure next season's clothes while abroad or prepare to ship a box of your items from home to your TEFL destination at a future date.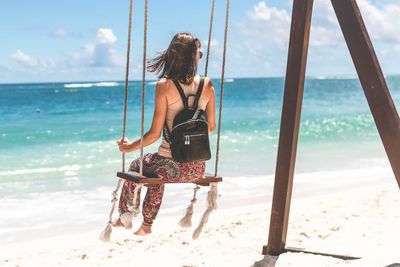 4. What are the local customs like?
You can't possibly learn all aspects of a culture before you arrive, as these little things usually come over time and make for funny expat stories, but you should do a little bit of research on the biggest faux-pas. For example, you should never gift a watch in China or point with your forefinger in Indonesia. You want to make a good first impression with your new local friends, don't you? Check out our country pages for some cultural do's and don't's to find out more.
5. What food is served there?
If spicy food isn't your thing, is South Korea really a good choice of destination? If you hate rice and beans, are you sure you want to move to Colombia?Be sure to do some research about the food situation in your TEFL destination. If you're a vegetarian or vegan, do some research on which countries might be easiest to live in with your dietary choices. We have a great article highlighting 9 vegan friendly destinations for teaching English abroad.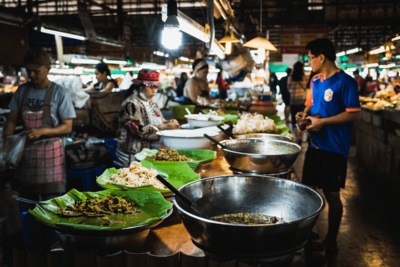 6. What are the best tourist attractions and the hidden gems?
A huge part of teaching English abroad is to explore all that your TEFL destination has to offer. What better way to get through the chaotic moving ordeal than daydreaming about your soon-to-be-checked-off-the-bucketlist experiences that you want to have abroad? Check out travel blogs of people living in your TEFL destination or use geotags on Instagram to see inspiring real-life photos from people just like you!
7. Which important items should absolutely not be left at home?
You can usually find most important items anywhere in the world but sometimes you just want to use familiar products from home. This is especially true for any medication you might have to take or things like birth control, tampons, and contact lenses. Be sure to stock up on these items before you leave to have a decent supply during your time abroad. You then have enough time to find suitable replacements abroad or instruct your parents or friends to send you backups from back home.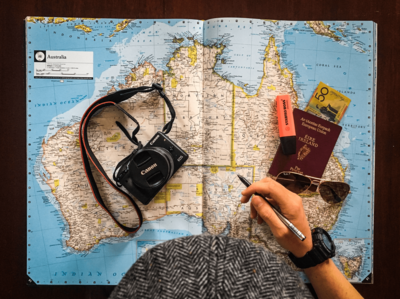 8. What's your transportation game plan?
Does the city you are moving to have a subway system? Will you have to take the city bus? How are you going to get to your new apartment from the airport? Is your driver's license valid in your TEFL destination? Do some quick research on public transit options and for tips/advice from other expats about how best to use the system. There are usually a lot of different transportation cards and monthly passes available and be sure to download specialized transportation apps, like Grab in Thailand.
9. Do you have all your emergency contacts ready and with you?
While teaching abroad is all about having fun and living life to the fullest, you need to be prepared for bad situations. Never leave home without having your emergency contact numbers and information in your pocket. You need to be ultra-organized when it comes to storing information like your travel health insurance, your emergency contacts, your passport, and other related documents before moving abroad. Another great tip is to email secure copies to important family members, or keep a digital copy of each in your cloud, and print a couple of copies to have on hand.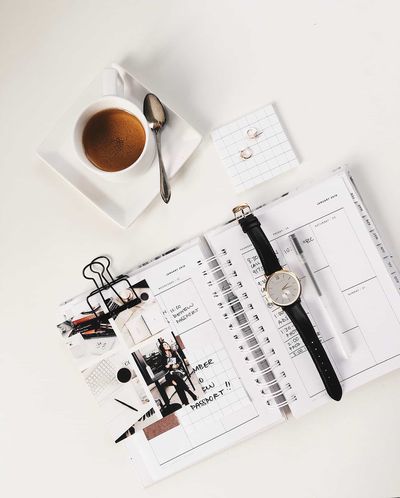 10. When do the shops close?
Different countries have different closing times. Surprise! Don't expect to do much shopping in Germany on a Sunday and forget heading to the store at 2pm in Spain. Knowing when shops are open or closed will save you a lot of travel time and will allow you to plan out your daily routines a bit better.
Listen to this blog post
Congratulations! You're ready to move to another country.
If you have carefully read through all of our 10 tips for moving abroad to teach English, you are officially ready. Moving abroad isn't an easy task but if you follow the tips mentioned above, you'll feel right at home in your new TEFL destination.
Apply now & get certified to teach english abroad!
Speak with an ITTT advisor today to put together your personal plan for teaching English abroad.
Send us an email or call us toll-free at 1-800-490-0531 to speak with an ITTT advisor today.
Related Articles: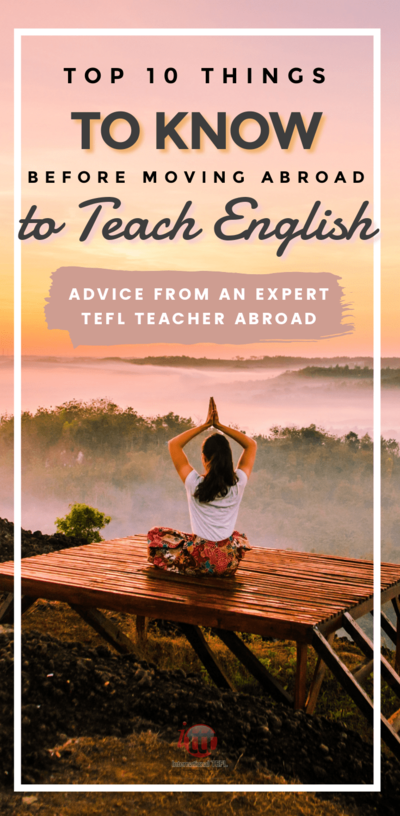 ---
---